With its unique volcanic formations and dramatic seascape, the Giant's Causeway in Northern Ireland is not to be missed. It is located in County Antrim on the north coast of Northern Ireland close of the town of Bushmills, where the famous Irish whiskey is produced.
The Giant's Causeway and Causeway Coast is a UNESCO World Heritage Site deemed "a spectacular area of global geological importance". It is also a national nature reserve and the site is currently owned and managed by the National Trust.
Ancient Rock Formations that Span Miles
The Giant's Causeway is known for its distinctive rock formations that span nearly 18 miles (29km) of coastline. These were formed after a series of volcanic eruptions during the early Tertiary period some 50-60 million years ago. The most unique of these formations are the 40,000 interconnected polygonal basalt columns, in perfect horizontal sections. The best thing about these is that you can actually walk on them and touch them. Just be careful you don't get wet as the waves can crash over the rocks. Bringing a spare pair of socks and even shoes is a good idea.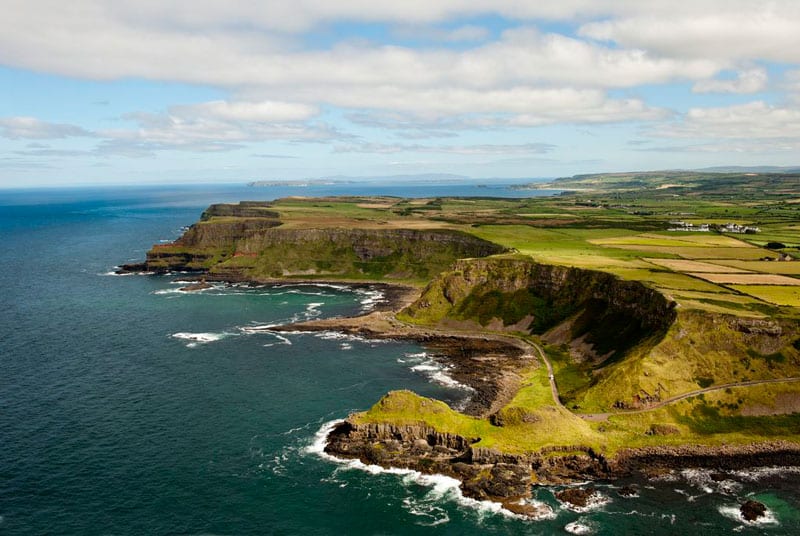 The Legendary Origin of the Giant's Causeway
According to legend, the columns are part of a causeway built by the Irish giant Finn McCool who was trying to reach another giant named Bennandonner who lived on the Isle of Staffa just off of Scotland. On the Isle of Staffa, you'll also find the same basalt columns that are found at the Giant's Causeway.
Bennandonner laid claim to Ireland which enraged Finn who, in a fit of rage, started to throw boulders into the sea off the Antrim coastline. The way the rocks fell into the water inspired Finn to create a causeway or path so he could stride over the sea to get to Bennandonner and challenge him to a duel.
However, Finn underestimated the size of this Scottish giant, who was bigger than your average giant, and quickly realised that he would never beat him in a fight, so he decided to trick him instead.
Leaving the causeway intact for Bennandonner to find, Finn returned to Ireland and dressed up as a baby. When the Scottish giant crossed the causeway and arrived in Ireland, he saw Finn's wife taking care of this giant baby. Bennandonner thought if Finn's baby is this big, then Finn must be an extraordinarily big and strong giant.
So, Bennandonnar fled back to Scotland ripping up parts of the causeway as he went so that Finn couldn't follow him.
Visitor Centre & Things to Do
For at least 300 years visitors have come to marvel at the majesty and mystery of the Giants Causeway and it is regarded as a symbol for Northern Ireland.
To help people get the most out of their visit there is now an award-winning visitor's centre at the Giant's Causeway with information desks, an interpretive audio-visual presentation and interactive exhibits. You can take home plenty of mementoes from the gift shop too and you should also stop off in the cafe for a cup of tea and warm scones smeared with cream and jam. A delicious and traditional treat.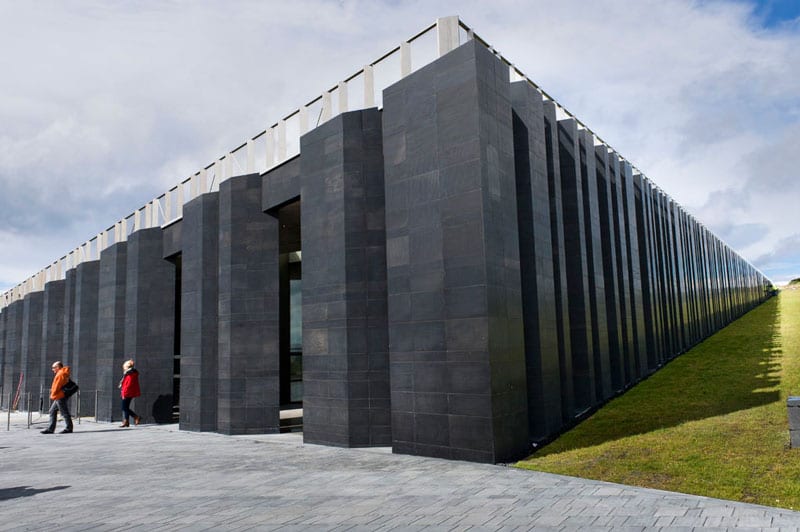 Attractions and Features
The Giant's Causeway consists of the Little Causeway, Middle Causeway and Grand Causeway and you can have a giant adventure as there are loads of cool things to see as you make your way around the area.
There is a network of trails at the Giant's Causeway and these vary in difficulty. You're sure to find a walk to suit you – from a relaxing stroll to an invigorating hike.
Along the way, be sure to keep your eyes peeled for some quirky features:
● The Giant's Boot – In Port Noffer you'll find a small path leading towards the sea which takes you to Finn McCool's boot. He lost this boot as he fled from the Scottish giant, Bennandonner. The boot is reputed to be a size 93.5. Now those are big shoes to fill. Port Noffer is also a very picturesque spot to watch the sunrise if you can wake up that early.
● The Giant's Camel – The only steed capable of carrying Finn McCool across long distances was a camel. Unfortunately, the camel was turned to stone and now lies forlornly along the bottom of the cliffs. Other people claim that the camel is actually a basaltic dyke, formed from cooling lava which pushed its way through other layers of rock, but we know the truth – it once was Finn's trusty, loyal ungulate.
● The Wishing Chair – At the tip of the Middle Causeway there is a natural throne formed by a perfectly arranged set of basalt columns. This Wishing Chair was made for Finn MacCool when he was a child. Legend has it that all wishes made by anyone sitting in the Wishing Chair will come true. So many people have sat on this throne that the stones are shiny and very smooth. Go on, have a seat and make a wish. And don't forget your crown!
Wildlife of The Giant's Causeway
If you are a fan of our feathered friends then bring a pair of binoculars as the area is a haven for seabirds. Depending on the time of the year you visit you could see cormorants, fulmars, petrels, razorbills, redshank guillemots, rock pipits, shags and wagtails. You'll meet loads of other birdwatchers as they all flock here! Boom Boom!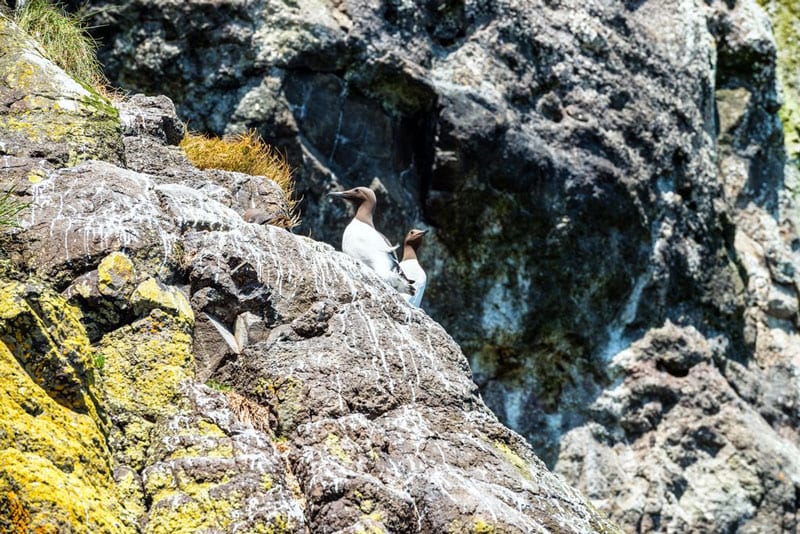 Experience Northern Ireland from Dublin
Getting to the Giant's Causeway from Dublin can easily be done on a day trip and you can combine this with a stop-off in brilliant Belfast city and a trip across the Carrick A Rede Rope Bridge if you're brave enough.
A day trip from Dublin will take you through the beautiful Boyne Valley before crossing into Northern Ireland where you'll be wowed by the dramatic Antrim coastline as you make your way up to one of the most geographically diverse places in the world.
Giant's Causeway Tour Options
If you are planning a trip to Ireland, why not book a day tour from Dublin to the Giant's Causeway taking in Belfast City and Carrick-A-Rede Rope Bridge? If you are a fan of the TV show Game of Thrones, then you will love our Game of Thrones tour from Dublin which takes you through the rugged landscape of Northern Ireland as you visit some of the main GoT filming locations.
If you are looking to spend more time in Northern Ireland or you want something a bit more bespoke, we can also arrange a private tour of the Giant's Causeway and surrounds from Dublin. Just get in touch and we'll help you plan a fully customisable tour.