Game of Thrones Tour From Dublin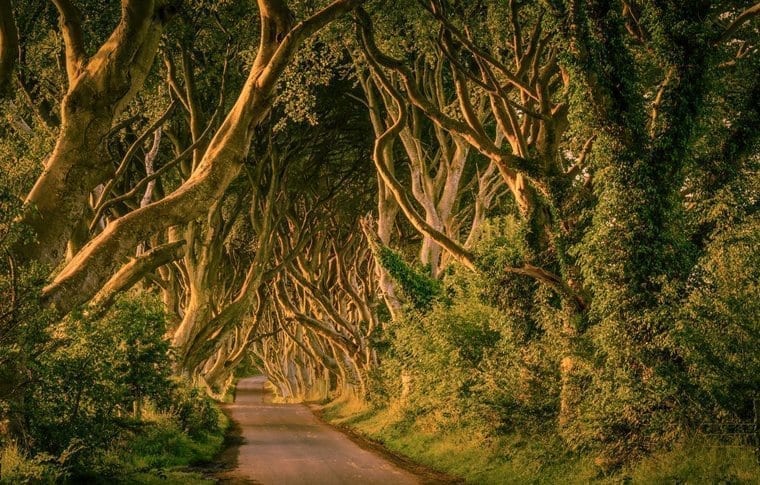 Visit locations where some of the most iconic blood-curdling Game of Thrones scenes were filmed!
Visit iconic GOT locations, including the city of Braavos, the Keep of House Greyjoy, the King's Road, and more.
Visit the House of Greyjoy (otherwise known as the Dunluce Castle) where you can hear the family's affairs echoing.
Bring your dream of being a part of the series to life by dressing up as your favourite character! (No extra charge).
We'll also stop for lunch at Fullerton Arms and give you the opportunity to sit on the Iron Throne!
Why Choose this Tour
Your expert guide will weave stories of Irish myth and history that undoubtedly give these GOT filming locations their otherworldly magic
Includes a stop at the Giant's Causeway
Best Price Guarantee when you book direct
Tour Details
Price:
Pricing is based on group sizes.  We have a range of luxury vehicles so small and large groups are catered for.
Payment
Our payment gateway requires Strong Customer Authentication (SCA). If you are having difficulty with SCA you will need to contact your card issuer or bank.  Please note your reservation is not confirmed until you receive a booking confirmation via email. If you have not received a booking confirmation please contact us.
Pickup:
7:15am Dublin Bus Office, 59 O'Connell Street Upper, Dublin 1
Drop Off:
8:10pm O' Connell Street, Dublin 1
Included:
GOT Costumes, transport, guides and all admissions
About The Vehicle:
Luxury air-conditioned cars or coaches with 4G WiFi
G.O.T TOUR FROM DUBLIN VIDEO...
Check out this video to see what you can expect on your Wild Rover Tours Game of Thrones Tour from Dublin.
MAGHERAMORNE QUARRY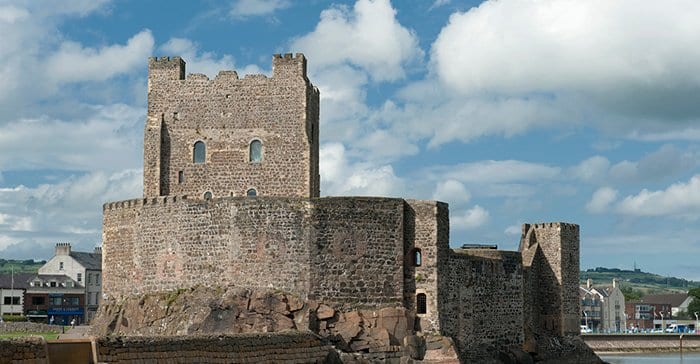 This location was used for many scenes in Game of Thrones including the defences of Castle Black during the battle of Blackwater Bay, Hardhome and the Wall.
There is no public access to the quarry but the location was used extensively in season 8 when a massive green screen was erected and many of the final season's battle scenes were shot there.
CARNLOUGH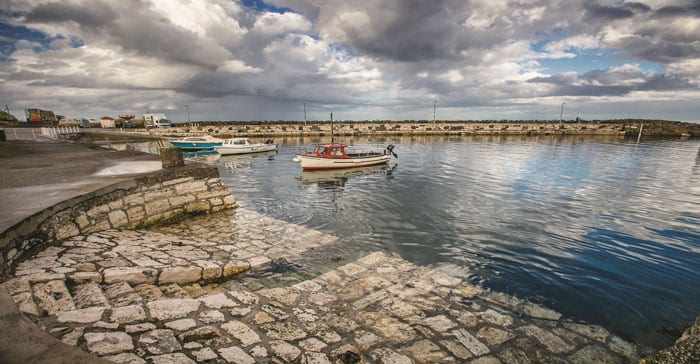 The quaint seaside town of Carnlough was known in the series as the free city of Braavos. Arya finds Jaqen H'ghar here and learns how to become an assassin.
In season 6, when she is attacked by the waif from the fearless men, Arya drags herself up the iconic steps of Carnlough Harbour to reach safety. We'll pass these steps and learn about the most iconic GOT moments that have happened here — a must-see spot on any Game of Thrones Tour in Ireland.
CUSHENDUN CAVES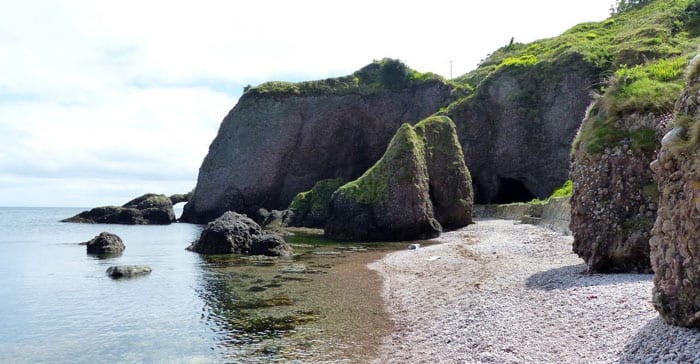 The picturesque village of Cushendun, along the Causeway Coastal Route, is an important Game of Thrones' filming location in Ireland. The wild coastline serves as the background for ships sailing from Westeros in the series and, if you venture slightly farther, you'll find the caves where Melisandre gives birth to a murderous shadow baby in season 2.
This is also where Jamie Lannister has his last fight on his failed attempt to save Cersei in Game of Thrones Season 8
LARRYBANE QUARRY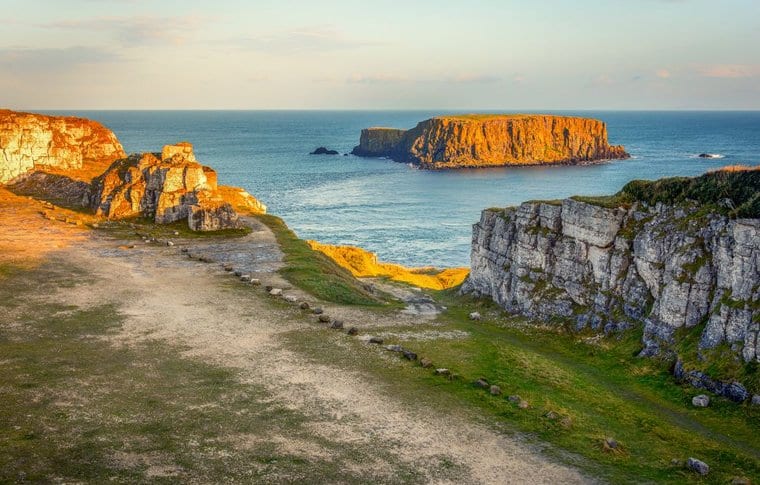 Larrybane Limestone Quarry plays a big role in season 2 and 6 of Game of Thrones.
It is the location of Renly Baratheon's camp in season 2, and the place where Brienne of Tarth proves herself in single combat against Ser Loras of the Flowers. But that's not all. Much has happened in this limestone quarry: Littlefinger sought out Catelyn Stark who arrived to negotiate with King Renly; and when Euron realises that his niece and nephew have stolen his ships, Rathlin island provides the perfect backdrop for his escaping fleet!
FULLERTON (LUNCH STOP)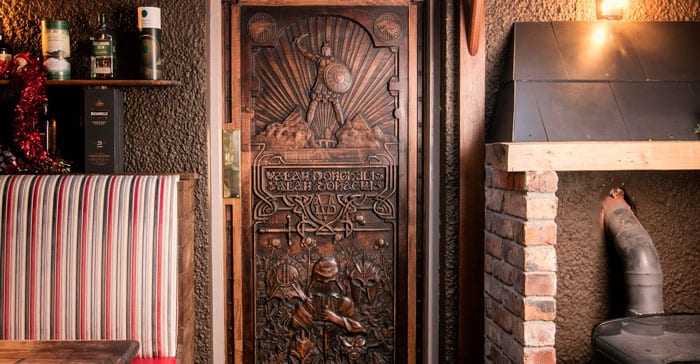 Next, we'll stop at The Fullerton Arms, a hotel in which many of the cast have stayed while filming. The hotel not only serves good food but also boasts a themed dining room with its very own Iron Throne. Pose for a photo and then stop to admire door 6, a beautiful piece made from a tree from the Dark Hedges and dedicated to Drogon, Denaerys' favourite dragon.
BALLINTOY
The small town of Ballintoy, close to the Giant's Causeway on the North Antrim coast, is used for exterior shots of Pyke, capital of the Iron Islands. It is here where Theon Greyjoy returns from Winterfell to start negotiations with his father Balon. As this region is difficult to access, we'll enjoy a quiet tour away from large coaches. Explore the area and, as you look out over the ocean, imagine embarking on a quest to rival those of the series.
GIANT'S CAUSEWAY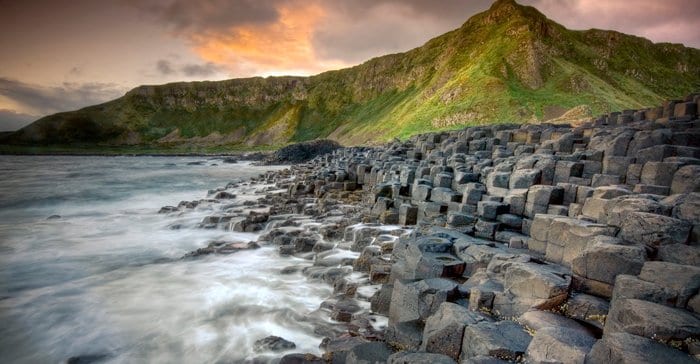 This unique attraction is the only UNESCO world heritage site in Northern Ireland. 50 to 60 million years ago, a volcanic eruption under the sea caused rapid cooling of the Basalt lava, leaving 40,000 interlocking basalt columns up to 12 metres high. You cannot afford to miss a visit the Giant's Causeway while in Ireland.
DUNLUCE CASTLE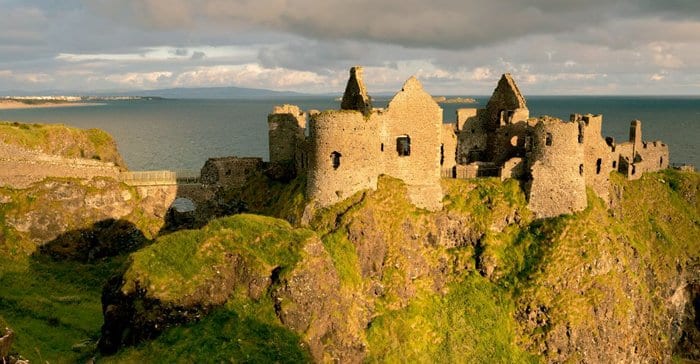 Next stop is the House of Greyjoy! Dunluce Castle was built by the McQuillan family around 1500. It is located on the top of sheer-sided cliffs 100 feet above the ocean – the perfect location for one of the Great Houses of Westeros. The Castle's dramatic history of violence, intrigue and rebellion is matched by the scandal and betrayal committed by the Greyjoys in Game of Thrones.
DARK HEDGES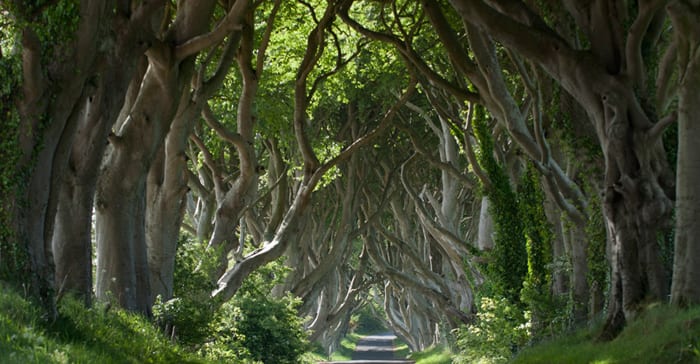 The Stuart family planted this beautiful avenue of beech trees in the 18th century. They couldn't have known the worldwide interest their now-famous beech trees would
achieve. More than two centuries later, they starred as the King's Road in Game of Thrones.
What Your Trip Has In Store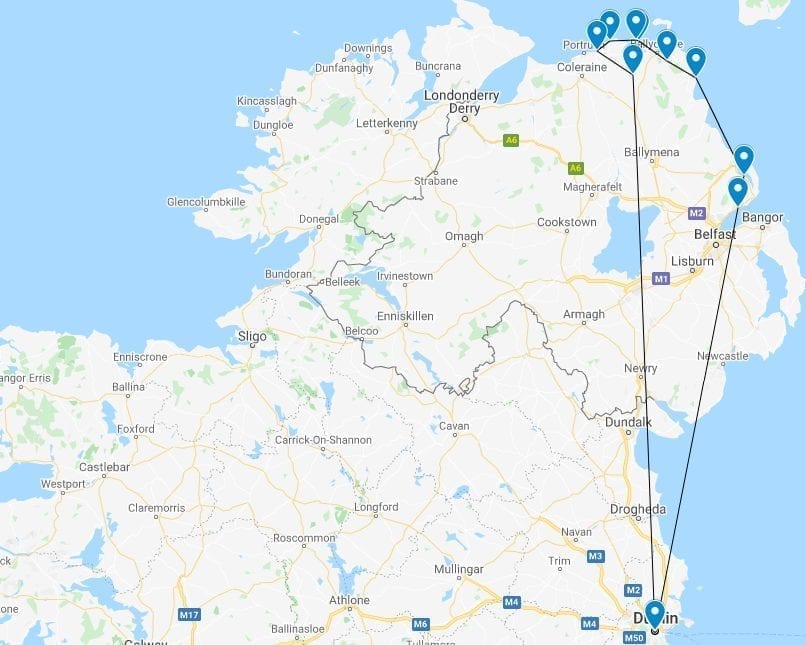 Special Offers - Up to 12.5% Off
Book a bundle of 2 tours and receive 10% off both tours, or receive 12.5 % off if you book 3 tours.