Kilkenny, Wicklow Mountains, Glendalough Day Tour From Dublin
Explore Authentic Ireland
Transport & All Admissions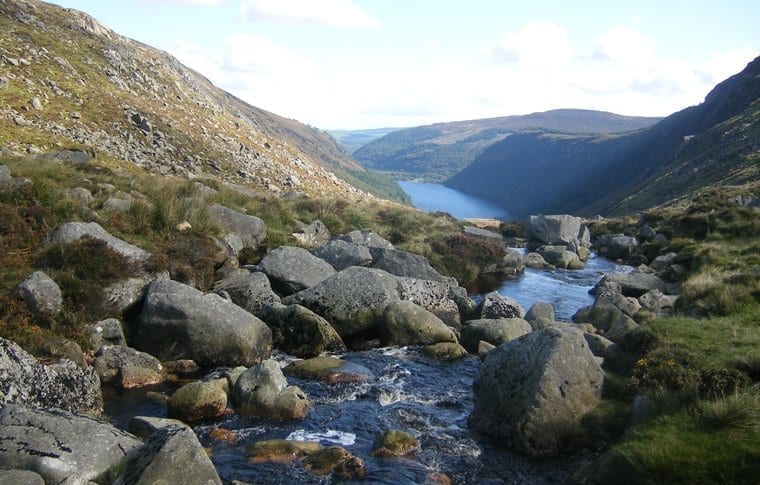 Visit Kilkenny & Listen to ancient tales of kings and witches
Travel the stunning landscape of the Wicklow Gap and Wicklow Mountains
Discover spectacular Glendalough, its ancient monastic settlement, glacial valleys and lakes
Explore the beating heart of Ireland's Ancient East. Get a sense of the real Ireland with the folklore and stories that shaped our nation
Visit a working sheep farm, experience a traditional sheepdog trial and hold a baby lamb if you wish!
Why Choose this Tour
Guided walking tour of the historic city of Kilkenny is included
Guided tour of Glendalough's Monastic City, dating back to 600AD is also included
Tour Details
PRICE
Adult: €32.00
Student: €29.00
Child (under 12): €25.00
Special Offer - Family Tickets. 10% Discount on Individual Prices.
We apologise but we cannot accept reservations for babies under 2 years of age.
AVAILABILITY:
Every day, all year round
PICKUP:
8:10am at Gresham Hotel, O'Connell St Dublin 1
8:20am at Ulster Bank, 33 College Green/Dame Street, Dublin 2
8:30am at Jurys Inn, Christ Church Dublin 8
DROP OFF:
6:15pm at Dublin City, Eden Quay, Dublin 1
INCLUDED:
Admissions to all attractions, transport and guides.
NOT INCLUDED:
Lunch. You will have the opportunity to have lunch during our stop in Kilkenny.
ABOUT THE VEHICLE:
Luxury air-conditioned coaches with 4G WiFi
CANCELLATION POLICY:
Full refund up to 24 hours cancellation notice in advance of the date of the tour. That is prior to 12.01am on the day before the tour date.
Cancellation notice must be given by email, if no cancellation notice is given, the refund policy is then at the discretion of the reservations department.
Payment:
Our payment gateway requires Strong Customer Authentication (SCA). If you are having difficulty with SCA you will need to contact your card issuer or bank.  Please note your reservation is not confirmed until you receive a booking confirmation via email. If you have not received a booking confirmation please contact us.
Glendalough, Wicklow Mountains and Kilkenny Tour Video
Find out what to expect on your day tour from Dublin through the heart of Ireland's Ancient East visiting Kilkenny, Glendalough and the spectacular Wicklow Mountains.
KILKENNY CITY
45 Minute Guided Walking Tour
Visit Medieval Kilkenny Castle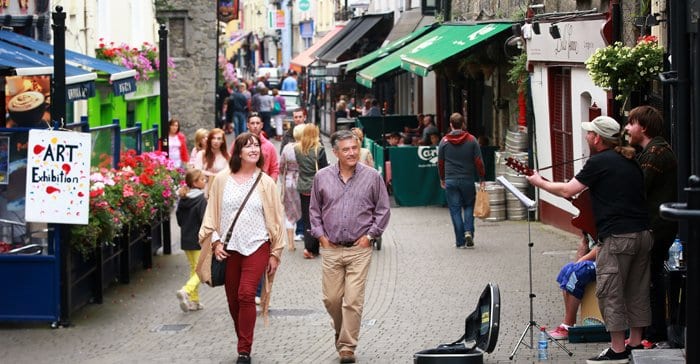 Arriving at 10am, the first stop on our day tour from Dublin is Kilkenny, a city as historic as it is charming. Your 45- minute guided walking tour of Kilkenny City will take you through the narrow and winding cobbled streets and under the city's many medieval arches. There are plenty of tales to be told by your entertaining guide along the way; from kings and sieges to witch trials and murder.
After the walking tour, you will have a further 1 hour 45 minutes to explore Kilkenny at your own leisure. The city's compact nature means that all the points of interest are easily accessible by foot and you will have plenty of time to visit an attraction if you wish (admission is not included). You may choose to visit the famous 12th century Kilkenny Castle, in the heart of the city on the banks of the River Nore. Alternately, you could visit Rothe House, a magnificent example of a wealthy silk merchant's home containing multiple medieval exhibits; including priceless Viking artefacts and a medieval garden.
Kilkenny has a proud food heritage and you will have the opportunity to enjoy lunch while in the city, your tour guide will be happy to make some recommendations. Depart Kilkenny at 12:30pm.
WICKLOW MOUNTAIN TOUR
Journey Through Wicklow Mountains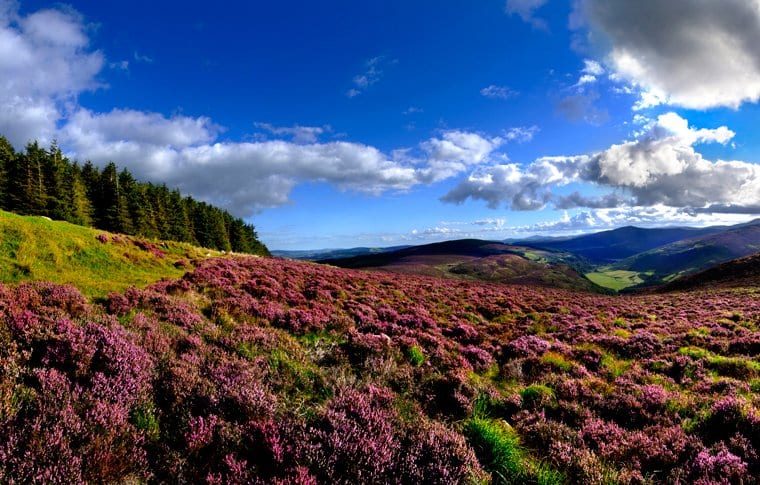 After lunch, we travel through the county of Carlow into the wild and rugged Wicklow Mountains and the Wicklow Gap. The landscape on your Wicklow Mountains tour will change from lush green rich pasture with gentle valleys, to the dramatic and the breathtaking ancient glacial valleys of the Wicklow Gap. The journey through the mountains will bring you through spectacular locations where famous movies such as Braveheart and PS I Love You were filmed.
Enjoy a 20 minute stop for a stroll and photographic opportunities on top of the Wicklow Mountains overlooking the glens and valleys of County Wicklow.
GLENDALOUGH
Visit Glendalough's Monastic City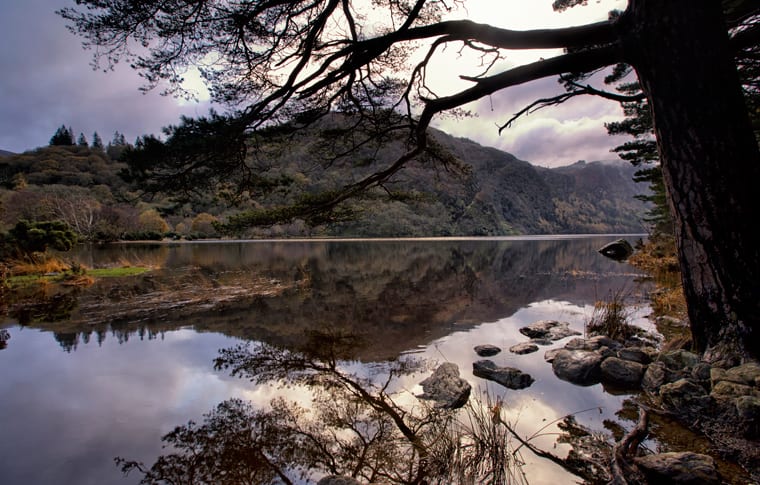 Continuing over the Wicklow Mountains, we arrive at the heritage site of Glendalough (Glen of two lakes) at 14:30pm.
On arrival in Glendalough, you can join your tour guide on a 30-minute guided tour of Glendalough's Monastic City. The Monastic city dates to 600 AD and is heralded as a national monument of immense importance having played an important role in reintroducing Christianity to Northern and Central Europe after the Dark Ages.
Our guides will leave you with some of the folklore and legendary stories of Glendalough's past and direct you towards the stunning Upper Lake. You will have ample time to take a walk and fully appreciate the beauty of the area's natural wonders.
GLENDALOUGH: SHEEP FARM AND DOG TRIALS
Journey Through the Highest Village in Ireland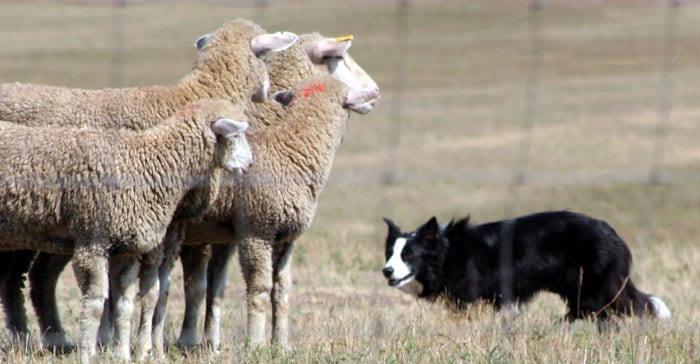 When on tour, you have the opportunity to join a real Irish Shepherd at work together with his best friend the Border Collie sheepdog.
The dog, listening to the whistling sounds from the Shepherd, will herd the sheep across fields, through gates and fencing into corrals, out again over ditches around trees to your feet. Depending on the time of the year you will also have the opportunity to hold and feed a baby lamb. This is an experience not to be missed!
Departing at 17:10, we journey through the highest village in Ireland known as Roundwood. From there you can see the Sugarloaf Mountains, which prior to the Ice Age were higher than the Alps. You can also catch a glimpse of the Powerscourt Estate and the Glen of Imaal just before reaching Kilmacanogue.
Now it's time to sit back and relax as we begin our return journey and arrive back in Dublin city at approximately 6:15pm.
What Your Trip Has In Store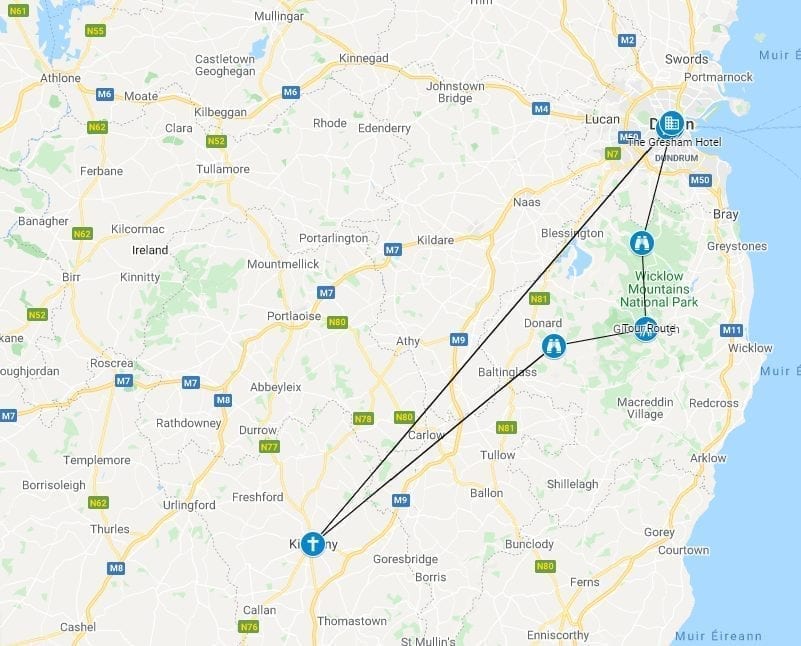 Book another wild rover day tour & save 10% off your second tour
Please note that you'll need to book both tours at the same time to redeem the discount.