Knowledgable Driver/Guide
A private tour of Northern Ireland is the ideal way to explore this spectacular part of the world. With a personal and knowledgeable guide, Wild Rover Tours helps you uncover the history, culture and natural beauty of Northern Ireland. Choose from adventures such as the Titanic Experience, Black Taxi Tour, or the Giant's Causeway and begin the trip of a lifetime! Travel in style in luxury touring vehicles that cater for small to large groups. Prices start from €650 for two in a luxury modern saloon car, for larger private group tours get in touch to discuss your requirements.
Why Choose this Tour
---
Fully customizable itinerary! Tell Wild Rover Tours where you would like to go in Northern Ireland, and we'll take you!
Travel in style in a luxury vehicle.
Adaptable to all group sizes, whether you want a one day trip or a multi-day adventure!
Your friendly, knowledgeable guide will drive you to your desired destinations & is on hand to offer advice, suggestions and information should you need it
Visit Giant's Causeway - UNESCO World Heritage Site, one of the most geographically diverse places in the world
Learn About Belfast's Troubled Political Past on a Black Taxi Tour of Belfast.
Walk along the Peace Wall which divides the two religious/national communities of east Belfast
No visit to Northern Ireland should go without a tour of the Titanic Experience, voted "World's Leading Tourist Attraction' at the prestigious World Travel Awards!
Northern Ireland Highlights - Sample Itinerary
---
Make the most of your time in Ireland with a private, escorted tour with Wild Rover Tours. Your personal guide can tailor the experience to your interests.
Ireland is such a compact island that we can comfortably see the lively city center of Belfast and experience the beautiful scenery and rugged landscape of Giant's Causeway and the North Antrim Coast on the same day, without any sense of being rushed.
Below is a sample itinerary including some of the highlights of Northern Ireland. It is flexible and we can adjust it to suit your needs. Simply let us know your group size and the duration of your trip, and we will help you craft your ideal private day trip to Northern Ireland!
Belfast
---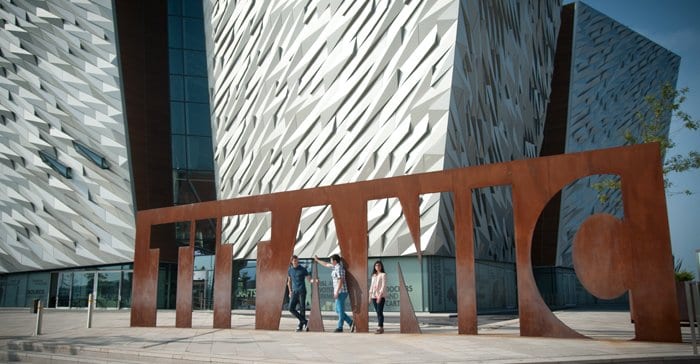 On the way to Belfast we travel through the Boyne Valley, home to a passage tomb older than the pyramids. Your private driver / guide will tell you stories about the many historical events which occurred in this area of Meath over hundreds of years. One of the most famous is the battle of the Boyne which influenced the political and cultural history of Ireland for hundreds of years after.
Arriving in Belfast you will notice the difference between it and Dublin. Belfast was the only city in Ireland which experienced the Industrial Revolution of Britain during the 19th century.
At this point you have the option to take a tour or explore Belfast at your leisure.
Black Taxi Tour
If you want to understand more about the political history of this city there is no better way to do it than in a black taxi accompanied by a local driver. On a Black Taxi Tour of Belfast your local guide will bring you to both sides of the community and explain what Belfast was like during the 'troubles'. They will explain the content of the murals on the Peace Wall and how people survived such a chaotic time. Please note that this Black Taxi Tour can also be done on foot if you prefer.
Titanic Quarter
The Titanic Quarter and Maritime Mile is one of Europe's largest urban waterfront regeneration projects. Built to be unsinkable, the fate of Titanic is well known. Explore the underwater theatre and recreated decks and cabins of the ill-fated White Star liner on the Titanic Experience Tour.
The Titanic Experience in Belfast's' Titanic Quarter includes access to the nine interpretive galleries, full-scale reproductions, and the opportunity to walk in the shoes of those who built, served, and took passage on the ill-fated liner. This interactive experience exploring the origins of the tragic and legendary ship along with its passengers and crew in the city where she was built, is not one to be missed.
If neither option appeals, feel free to spend this time exploring the city. Your personal guide can offer suggestions for brunch, shopping, museums or markets depending on your interests.
THE GIANT'S CAUSEWAY
---
Visit Game of Thrones Filming Location
Witness the Beauty of the UNESCO Site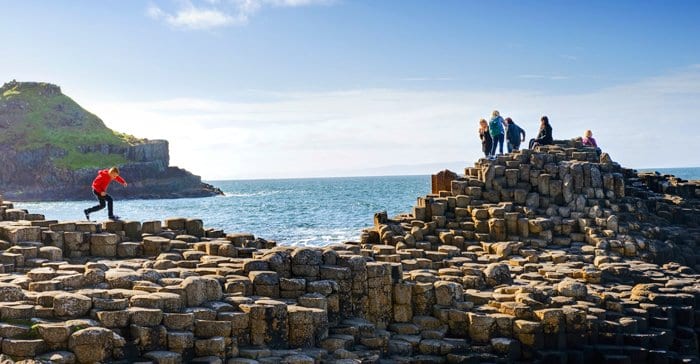 Giant's Causeway
One of the most popular stops on our private day tours to Northern Ireland from Dublin is also the most visited natural site in the north of the island, Giant's Causeway. Volcanic activity tens of millions of years ago produced a unique field of flat-topped and ruggedly symmetrical stones lying between craggy peaks and the roiling sea. UNESCO has ranked Giant's Causeway among its world heritage sites and many consider it one of the eight natural wonders of the world.
The spectacular rock formation is named after an Irish myth your driver will be happy to share with you on the way. Created more than 60 million years ago after a series of volcanic eruptions it is best known for its distinctive rock formations that span nearly 18 miles (29kms) of coastline.
Dunluce Castle
On our way to the Giant's Causeway we can stop to visit the unique Dunluce Castle located on the edge of the north Atlantic coast. This area may be recognised by Game of Thrones fans as it was a popular location for filming the series.
Dunluce Castle was built by the McQuillan family around 1500. It is located on the top of sheer-sided cliffs 100 feet above the ocean – the perfect location for one of the Great Houses of Westeros. The Castle's dramatic history of violence, intrigue and rebellion is matched by the scandal and betrayal committed by the Greyjoys in Game of Thrones.
Carrick A Rede Rope Bridge
---
Cross the World Famous Bridge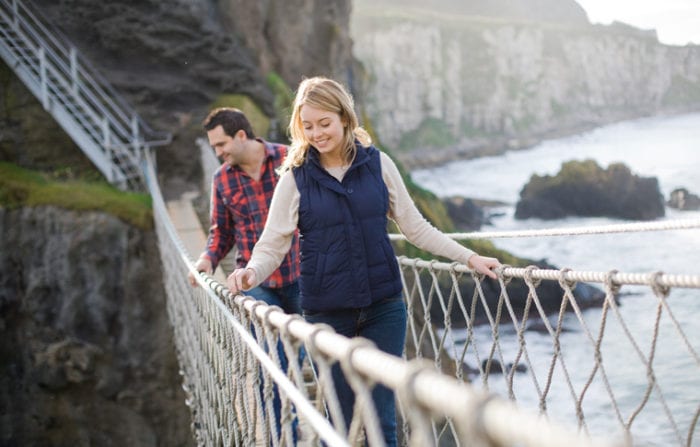 Note - Carrick A Rede Rope Bridge is currently Closed. However, the Coastal Path remains open.
Leaving the Causeway we continue our day to the Carrick a Rede rope bridge close to Ballintoy. This absolutely fabulous attraction is a must when visiting the north coast. You have the opportunity to cross this world famous rope bridge, that's if you're brave enough!
Bushmills Distillery
---
Oldest Working Distillery in Ireland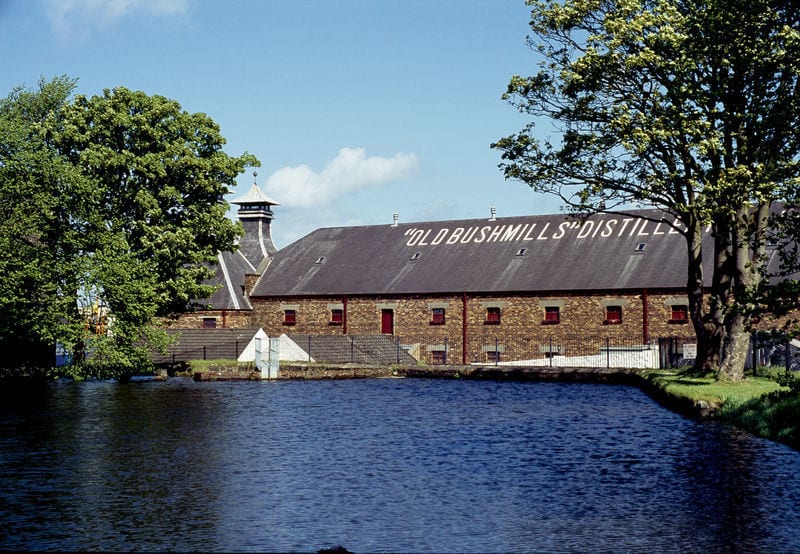 Bushmills Distillery
About three miles from the Giant's Causeway, Bushmills Whiskey Distillery has been creating 'water of life' since 1608, making this the oldest working distillery in Ireland!
Family and friends have worked together for generations at Bushmills, passing on their whiskey making knowledge. Here, the philosophy is that small, handcrafted batches are the best way to create beautifully smooth Irish whiskey.
Take the opportunity to purchase some of this famed triple distilled whiskey in the gift shop and wander around the visitor's centre for an insight into this fascinating distillery.
Remember all of these attractions can be included in your private tour! If we have whet your appetite enough to consider booking a private tour of Northern Ireland, why not contact us today to discuss your needs. We would be delighted to help you make the most of your holiday/vacation in Ireland.