The best adventures lead to great stories and at Wild Rover Tours, we always have plenty to tell. Awarded the Best Local Tour Operator 2014 award by Viator members and Winners of 5 Star Certificate of Excellence from TripAdvisor 2012-2021, our Dublin-based family business is dedicated to providing quality, excellent-value tours throughout Ireland. On a Wild Rover Tour you will journey through incredible unspoilt landscapes, quaint traditional villages, historic landmarks, friendly communities and all the green fields you could ever imagine! Escape the city to discover the true essence of this mystical country on a day trip from Dublin!
Ireland is well known as the land of poets, storytellers, myths and legends, and at Wild Rover we are committed to helping you unearth this ancient isle's secrets. Because we value good storytelling, our guides are experts in Irish history and folklore and will be with you every step of the way to answer your questions! Learn more about the enchanting locations we explore on our day trips from Dublin, 2 day tours from Dublin and our private tours too!
---
MEET OUR TEAM
Jacqueline Goldrick
DIRECTOR | OWNER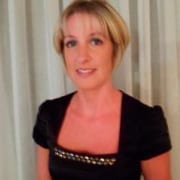 With over 12 years experience in the tourism industry, Jacqueline absolutely loves what she does. As a family run business, Jacqueline takes pride in offering the best service on the market to all our visitors to Ireland. She enjoys meeting people of all nationalities from around the world and learning more about their cultures. She looks forward to every working day as it brings many exciting challenges and new experiences – for Jacqueline, Wild Rover is much more than a job!
John Goldrick
DIRECTOR | OWNER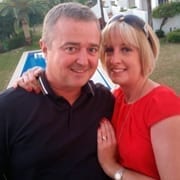 Since co-founding Wild Rover Tours with his wife Jacqueline in 2011, it has been John's mission to bring a standard of excellence to his business as a representative of the tourism market in Dublin. With extensive managerial experience spanning over a decade and several countries, John is in an ideal position to offer the best service to all customers in an honest and vibrant manner. His goal is to make visitors of his homeland and Wild Rover Tours feel welcome and to help them discover Ireland's history and its beautiful character.
David Tompkins
ADMIN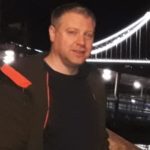 David joined Wild Rover Tours in 2012, eager to be a part of a start-up business and wanting to take on a new challenge in life. His 10 years experience as a skilled tradesman was invaluable with the construction and fit out of the first of our Wild Rover tourist information offices! Since deciding to up-skill, qualifying in office management, David now manages the largest of our company's Tourist Office. David is committed to the strong development of Wild Rover Tours into the future and is focused on continually expanding our catalogue.
Evlina Kazukauskaite
PRIVATE TOURS / SALES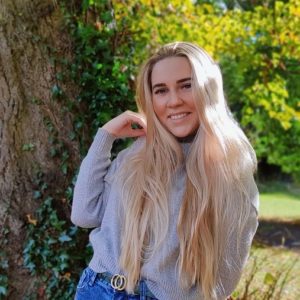 With over 6 years of experience working in the tourism industry, and living outside of my country (Lithuania) for 10 years, I had an opportunity to join Wild Rover Tours. Passionate about traveling and encountering other Cultures, I fell in love with Dublin many years ago when I arrived in Ireland. Seeking new challenges and a perspective of a life full of adventures. Native speaker of Lithuanian, fluent in English and Spanish, and very knowledgeable about the Irish ways and culture. I see myself as a great asset to Wild Rover Tours where I combine, and efficiently manage my roles as a Manager of private tours, sales as well as marketing. I really love what I do and always willing to go above and beyond with a smile on my face.
Danya
ADMIN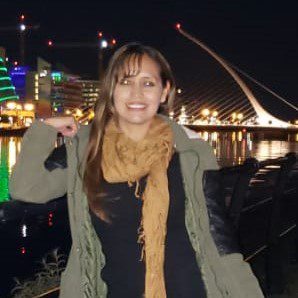 I'm Danya, and I'm absolutely thrilled to be part of the fantastic team here at Wild Rover Tours. Supporting people is my true passion. With over a decade of experience in Administration, Sales, and Customer Service, I've had the pleasure of connecting with clients, having engaging conversations, and making sure we not only meet but exceed their expectations by providing top-notch service.
Working in the world of tourism is where I find my joy. Traveling, discovering new places, meeting wonderful people, and experiencing different cultures make me feel alive. It's what inspires me to keep growing every single day, so I can give our customers nothing but the very best.
.
---
OUR DRIVERS & GUIDES
Kim Thomas
GUIDE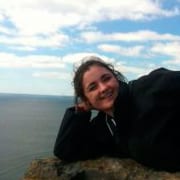 It is a true pleasure for Kim to be in a position to guide people around the beautiful country we call home. Few things give her more joy than sharing stories of Ireland's history, and interweaving Ireland's myths and legends with the diverse and dramatic landscape. There is never a dull day for Kim when she is able to express her passion to our guests with stories just waiting to be told around every corner! She loves meeting new people and learning of other cultures and so she always travels when as much and as often as she can, but really at the end of the day there's no place like home.
Cathy Whelan
GUIDE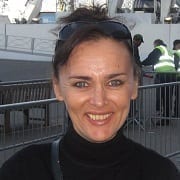 Cathy was born and grew up in Dublin. She has been working in the travel industry since 1994 and as a former worldwide travel manager for a blue chip company in Dublin, she was really lucky and got to travel the world. After the company relocated to the US in 1999, Cathy began working as a tour guide in Dublin and has spent the last 20 years working in the industry both at home and overseas as a host and guide across Europe. She is settled back in Ireland now and is delighted to be showing visitors around her favourite country in the world – Ireland.
Richard Martin
GUIDE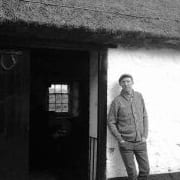 Richard, a Canadian native, developed an interest in Ireland at the age of 11 with the passing of his Irish-born grandfather. After studying Irish & British history, and scrounging money from odd-jobs, Richard fulfilled his life-long dream of travelling to Ireland at the age of 18. With that first trip to Northern Ireland his love was confounded and he returned many times over – ultimately in 1996 to settle with his Irish passport. Richard has been a tour guide for almost 14 years and is 'living the dream'! He considers himself so fortunate to show visitors around his adopted country and present the best that Ireland has to offer!
Anthony Cremin
GUIDE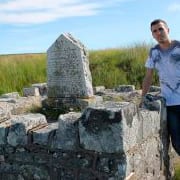 For our tour guide Anthony there is nothing more exciting than the history of Ireland! It's something he has had a passion for his whole life. With both parents coming from the North of Ireland, Anthony's childhood household was always alive with stories of rebellion. Anthony leaves and breathes Irish culture – he still hurls to this day with his childhood team 'Setanta' and is passionate about Irish music. Showing people around our beautiful country is a dream come true for Anthony!.
Pete Kay
DRIVER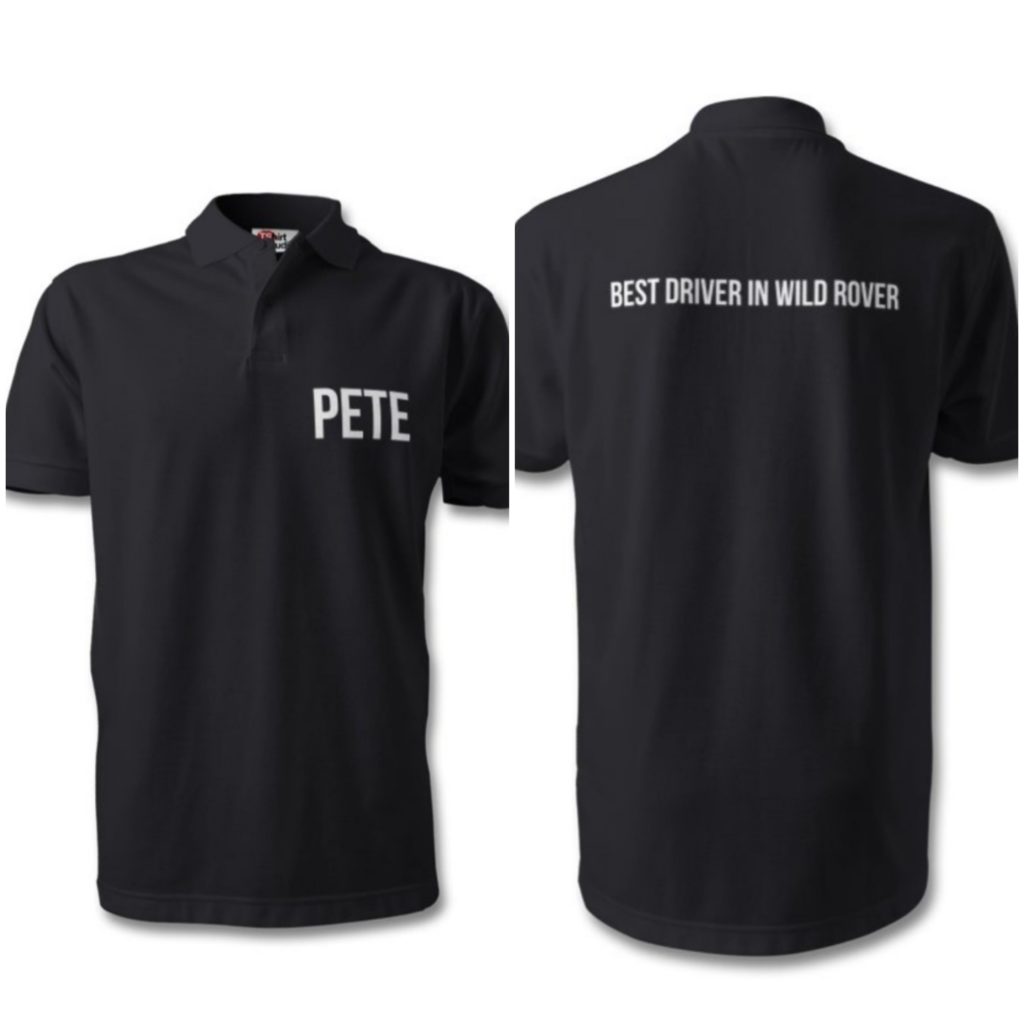 I'm Pete. A driver with WRT for a number years now, but have been driving since I passed my car test in 1979 and my Coach/bus before the millennium.
I worked in I.T. for many years in avionics, travelling all over the world, and seeing none of it. Always been a petrol and music head and WRT give me lovely big pretty toys to play with and fabulous guides to keep me under control ?
Currently, I'm driving part time with WRT, as I do some other work with schoolkids in media production, and adore it as much as I do with working with WRT, it also keeps me in sync with my music head ?
I've always played and performed music, so I find it wonderful to try to make the music appropriate to the people on the tour and the places we go to… obviously with an Irish perspective, and when the guides let me loose on the sound systems!
Between the two things I do, I never do a days work. As someone once said… "If you enjoy what you do, you'll never work a day in your life"
Hope to see you all on the tours!!!
Written by Pete Kay. Self appointed best driver in WRT
Melissa Garza
GUIDE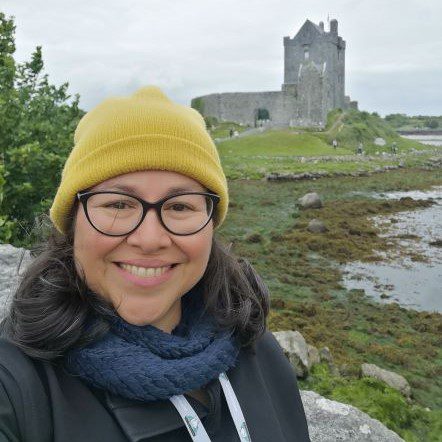 I am originally from the US but living in Ireland since 2009. Proud of my National Irish Tour Guide badge, I am passionate about sharing the history and stories from my new Irish Home with visitors and locals alike.
I love meeting people from all parts of the world and giving them an unforgettable day on tour around the Emerald Isle. On my days off, I enjoy hill walking on sunny days and museum visits on rainy days. Looking forward to your visit to Ireland!
Sarah Geoghegan
GUIDE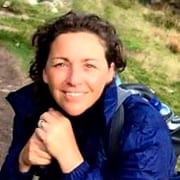 Sarah has been working as a Tour Guide and Coach Driver for 5 years now. She was born and bred in Dublin, but after spending 2 years traveling west of the world she came to really appreciate Irish culture and heritage on her return home. Her career in tourism has taught her so much about our beautiful country, the spirit of its people and our complex history. Sarah has experience in scheduled day tours, multiday tours and customised tours for visitors and gives her all to provide a professional, informative and a fun experience to visitors of Ireland.
Úna de Bhuinn
GUIDE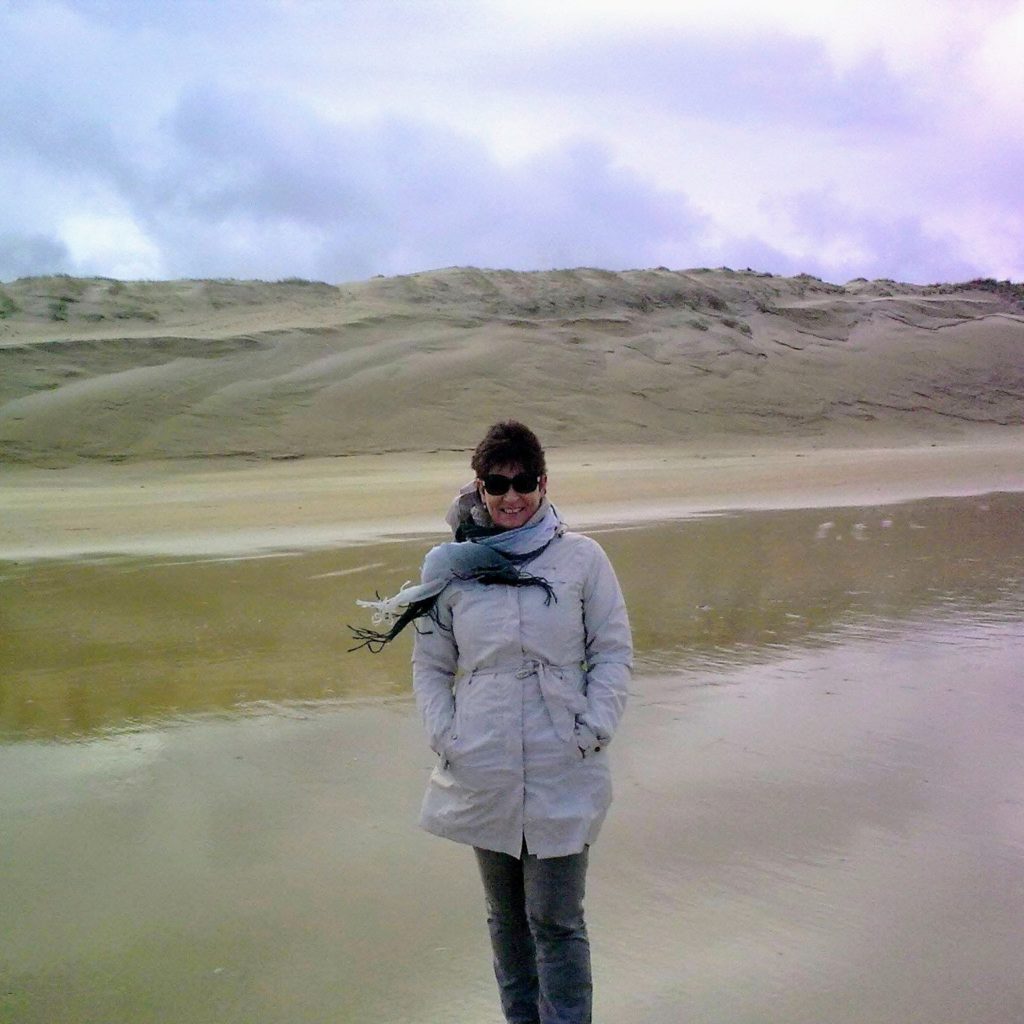 Úna is a Belfast native who joined Wild Rover Tours in July 2022. She has been awarded the Fáilte Ireland National Tour Guide badge; with distinction. She absolutely loves travelling and meeting new people. Úna reveals personal insights on the Northern tours along the way; sharing her unique stories of living in Belfast through the most violent years of the conflict.
She is an eminently qualified English language teacher and has a degree in Irish studies. A firm believer in giants too, having been raised on tales from The Ulster Cycle of Irish legends and mythologies! She is also an accomplished fencer and coach who competes nationally and internationally. She has lived and worked in seven countries, travelled to over 40 and has a very high degree of intercultural sensitivity.