Great Photo Opportunities
While troubled times are consigned to the history books, people and places in Belfast City still reflect the tragedy and trauma of that period. These troubled times are still fresh in the minds of the majority of the two separate communities. Wild Rover Tours proudly offers Black Taxi tours of Belfast, a unique visitor experience of Northern Ireland. Immerse yourself deeply into the days before the fragile peace came to this region.
The black taxi tour in belfast is an activity option as part of our guided Giants Causeway day tour from Dublin. If you choose the black taxi tour option, you will be taken to the haunting murals that preserve remembrance of those who fought and died during the Troubles. Many local people and your taxi driver that our guests will meet along the way will relate their own experiences during the times of violence that once gripped Belfast City. Wild Rover Tours can provide a variety of options that help visitors enjoy the history of the region, its wonderfully welcoming people, as well as its breathtaking scenery.
Learn About Belfast's Troubled Political Past
---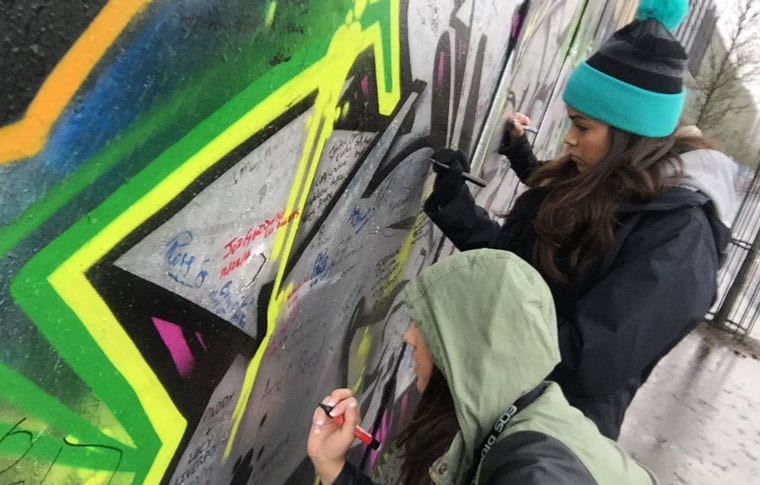 Belfast served as a focal point for the violence that lasted for generations in the northern region of Ireland. Its citizens' suffering served as a constant reminder of the destructiveness of war and terrorism. Visitors to Belfast can learn much from what they will see and hear. Sites along the tour carry names that reverberate in the memories of those who lived through those times.
One truly memorable stop lies along Falls Road and Shankill Road. Here a 5.5 metre – 17 .6 ft high concrete wall known locally and in political terminology as the peaceline. All passengers will have the opportunity to sign the peace wall and have their pictures taken by your guide next to the murals and the wall.
Visitors will also see the tale of troubles in the Belfast area and abroad told on the sides of buildings in the form of powerful murals.
Powerful History Then Incredible Scenery
---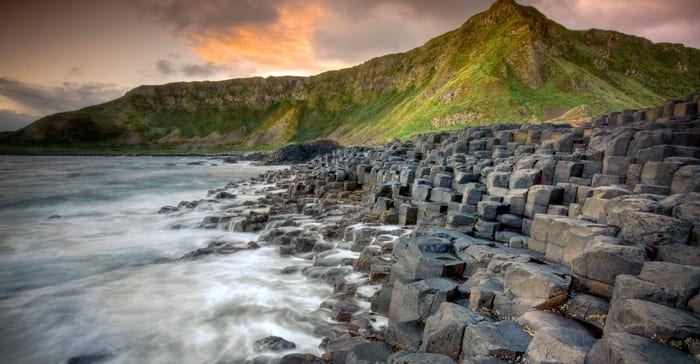 As mentioned above, the Belfast taxi tour that we offer is an option as part of our Northern Ireland day tour from Dublin. It offers a unique experience to visit Northern Ireland and the opportunity to enjoy the strikingly beautiful scenery and natural experiences found nowhere else.
The Giants' Causeway is the most popular natural attraction in the region. One of only two places of its kind in the world. Forged by volcanic activity tens of millions of years ago, layers of basalt formed columns, and the pressure between these columns sculpted them into polygonal shapes that vary from 15 to 20 inches (38 to 51 cm) in diameter and measure up to 82 feet (25 metres) in height. They are arrayed along cliffs averaging some 330 feet (100 metres) in elevation.So unique are the geological formations created here that UNESCO listed this as a World Heritage site. Many also describe it as one of the eight natural wonders of the world.
Expect high adventure on this tour. Included in this tour is the Carrick a Rede Rope Bridge. An adrenaline filled experience which attracts countless visitors every year looking to challenge themselves. Here a swinging rope bridge originally constructed by area fisherman spans a broad and deep chasm. Crossing this bridge is certainly not for the faint hearted.
Why Choose Wild Rover Tours?
---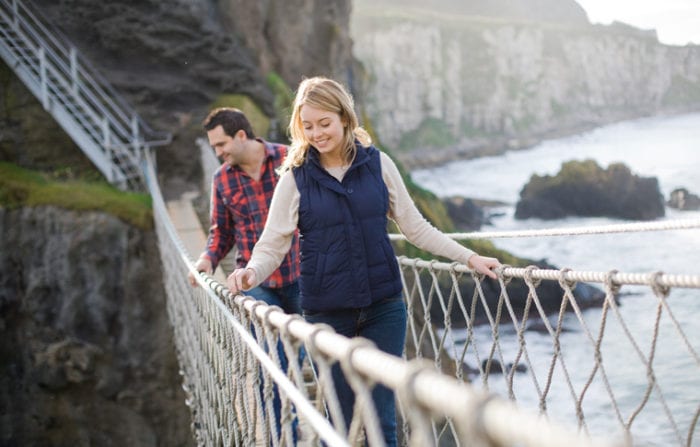 Wild Rover Tours, a family-owned business based in Dublin, proudly arranges tours on a variety of the most popular destinations in Ireland. We strive to present visitors to Ireland with unique, entertaining, and informative tours led by local guides who share our passion for history, scenery, and tradition. Our years of experience in bringing the best of Ireland to visitors from around the world make us the premier touring agency in the area. Uniquely we employ two members of staff on every tour, and guide and a driver. All attraction costs are included in your ticket and at most locations visited, you will have the opportunity to enjoy a guided walking tour offered by your Guide or the local Park Rangers
Reach out today to ask any questions or to start booking an Ireland adventure with Wild Rover Tours. Our experienced and friendly staff stand ready to help in any way. Whether you want to learn more about the millennia-old history of Ireland or to see our bounty of natural wonders, start your next Ireland adventure today through Wild Rover Tours.