Spending a week in Ireland?
You can see a lot of Ireland in seven days. We've put together a great 7-day itinerary for an Irish vacation that takes in the best bits of Ireland as well as some off-the-beaten-track locations.
If you need more help or ideas for your seven-day holiday in Ireland, get in contact with us. We'd love to help you plan a bespoke itinerary.
For most visitors to Ireland, the starting point will be Dublin. Starting your trip here will give you great options for onward travel. Loads of buses and trains depart Dublin for the rest of the country and you also have plenty of choices when it comes to car hire with pick-ups at Dublin Airport as well as city-centre locations.
Of course, if you don't want to drive, or rely on public transport, you can book a day tour or private tour departing Dublin. Take a look at our tour destinations to get an idea of where we can take you in Ireland.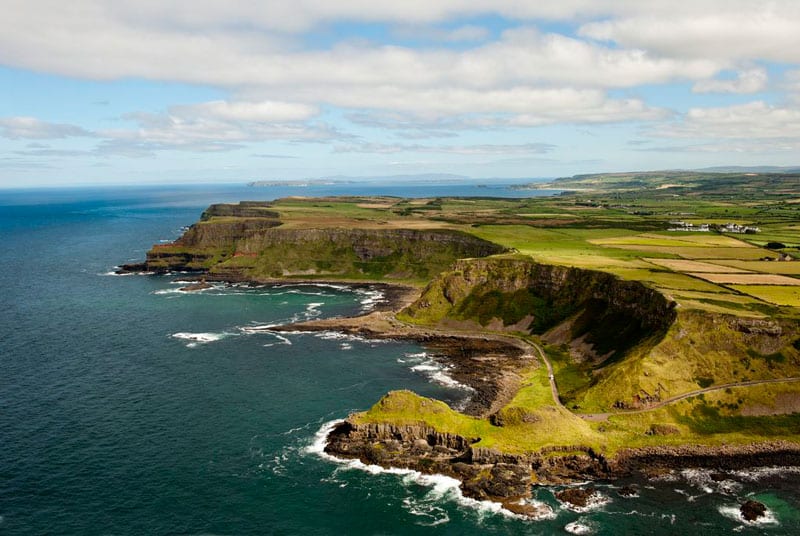 Days 1-2: Exploring Dublin
Give yourself a couple of days in Dublin to get to know the city. If your arrival point is Dublin Airport you can get to the city centre on the Airlink bus. There are two Airlink express routes and both bring you into the heart of Dublin City Centre. If you want to save some money (who doesn't?) then we can offer you 15% off the price of the Airlink ticket as well as 10% off a Guinness fast track ticket when you book any of our Wild Rover Day Tours.
Speaking of the 'black stuff', the Guinness Storehouse is the most popular tourist attraction in Ireland. It is one of the 'must visit' places when in Dublin. However, being so popular it can sometimes get very busy and this is when the fast track ticket comes in really handy. You can beat the crowds, explore the Storehouse at your leisure and sink a pint in the Gravity Bar which has panoramic views over Dublin.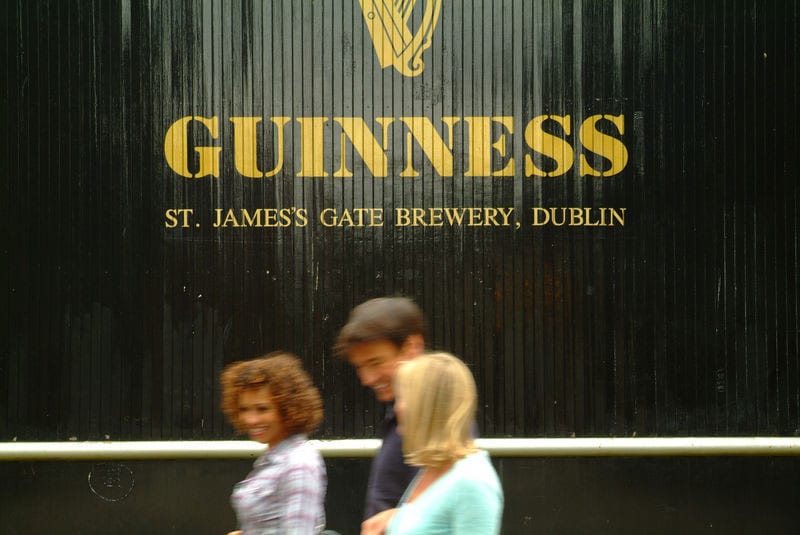 If you are short on time, a great way to see the city and hit up the sights is the Hop On Hop Off bus tour. These buses will take you to over 30 of Dublin's historical and cultural attractions. Not only will you save time, but you'll also save money, so your feet and wallet will feel the benefit.
If you do want to explore Dublin on foot, a walking tour is a great option and we highly recommend taking a Free Walking Tour of Dublin. There is a variety of tours to choose from and the guides are fun, friendly and full of love for Dublin City.
To get a brief history of Dublin, pop into The Little Museum of Dublin located in an 18th-Century Georgian townhouse at St. Stephen's Green. This award-winning museum tells you the story of Dublin in under 30 minutes.
We can help organise all these tickets and more. In fact, if you book our DoDublin Hop On Hop Off Bus Tour you can save a lot of money as we offer discounts on these attractions.
Day 3 – Wander through the Wicklow Mountains
After a couple of days in Dublin, it's time to explore the rest of Ireland. Heading south, make your way through the Wicklow Mountains and on to Glendalough – one of the most important monastic sites in Ireland, not to mention the most beautiful. Glendalough is a glacial valley and monastic settlement founded by St Kevin in the 6th century. You can visit the churches and round tower before hiking around the upper and lower lakes. Bring a picnic and your camera and make a day of it.
Whilst you are here, why not tackle some of the Wicklow Way? This selection of walks and trails takes you through the spectacular Wicklow Mountains National Park. You can spend a few hours on a gentle stroll through the woods or a full week walking the whole 131km route.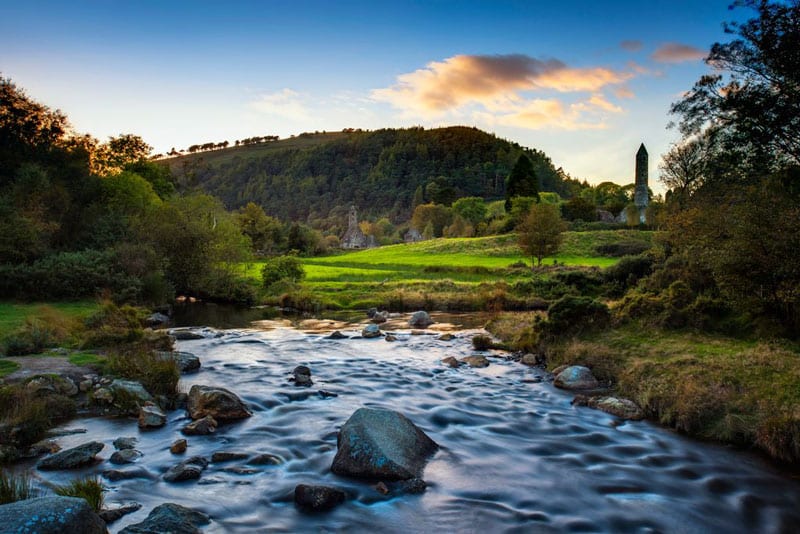 Day 4 – Kilkenny & Heading West
Next stop on your 7-day itinerary of Ireland should be historic Kilkenny City. Spend a few hours exploring the medieval city centre, take a walking tour or better yet, a food tour. To learn about the history of the area, pay a visit to the 12th-century Kilkenny Castle or Rothe House.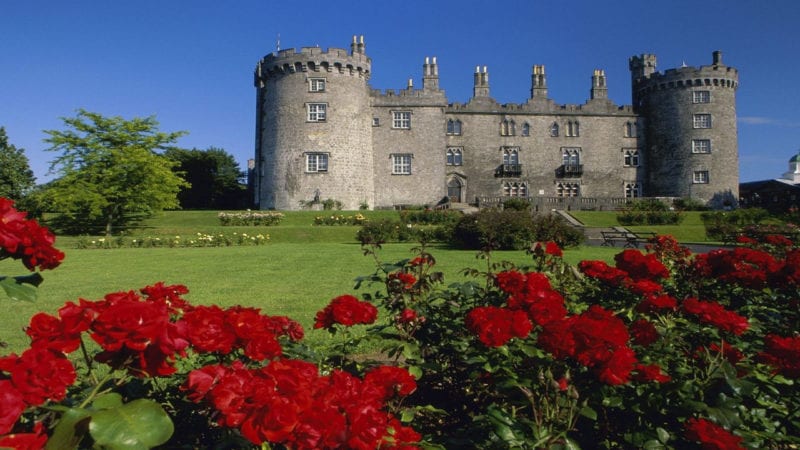 Heading West, make your way to the Cliffs of Moher – the second most popular tourist attraction in Ireland. One look at the Cliffs and you'll understand why so many people make the journey to County Clare to see them. They are magnificent and majestic.
You can combine your trip out West with a visit to the Burren, a dolphin watching tour or surf lesson along the Wild Atlantic Way.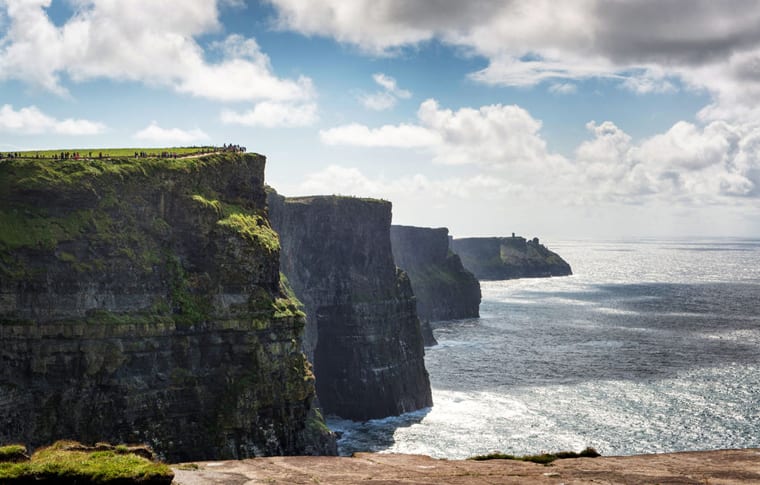 Day 5 – Galway and Wild Donegal
From Co. Clare, head up the coast and along the Wild Atlantic Way to the vibrant city of Galway. Wander the charming streets and stock up on souvenirs before heading to one of Galway's many fantastic restaurants for some local dishes. Try oysters, seafood chowder, beef and Guinness stew, soda bread, all washed down with a pint of Guinness or local craft beer or Irish whiskey or a cup of tea. We love tea in Ireland.
After dinner, make a beeline for a cosy pub, preferably one with a snug. Just follow the crowds and the traditional live music that you can hear all over the city. Make sure you don't have anything planned too early the next morning! Most nights are late nights in Galway. Enjoy it.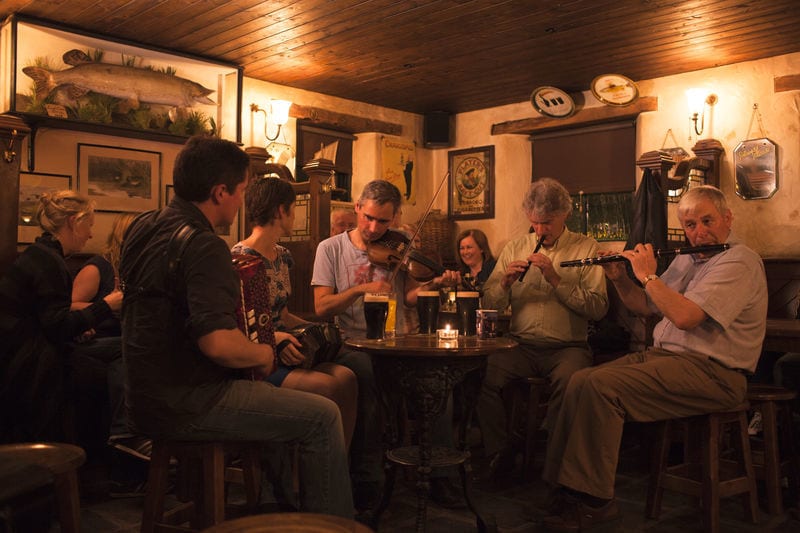 From Galway, take your time and the long way round, making your way north along the Wild Atlantic Way. Stop off in Clifton and drive the stunning Sky Road, then go for a swim in Westport – there is 80km of beach here – before making your way to Sligo and following in the footsteps of William Butler Yeats, one of the greatest poets of the 20th century.
Cross over into wild, rugged, unspoiled Donegal, which was named the 'coolest place in the world' by National Geographic Traveller. Climb the Slieve Cliffs (some of the biggest sea cliffs in Europe), visit the Irish-speaking regions known as Gaeltacht and make sure you walk barefoot on one of Donegal's deserted white sand beaches.
Day 6 – Northern Ireland's Hidden Treasures
From Donegal, start making your way to Northern Ireland and along the coast towards the Giant's Causeway in Antrim. Along the way, stop off at the filming locations used in the TV show Game of Thrones, there are loads in this part of the country.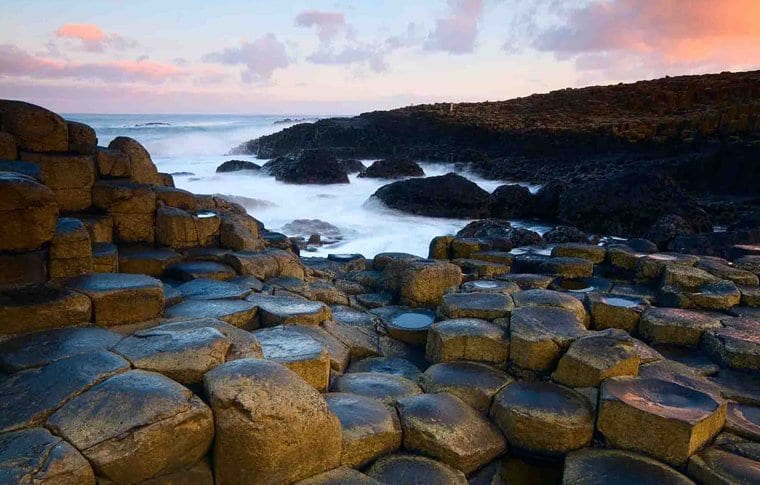 When you reach the Giant's Causeway, spend a few hours hiking around the area and in the visitor's centre learning all about the region and its myths and legends.
Make your way to the Bushmills Inn and fuel up with some delicious local food. If you are driving, book a room for the night so you can enjoy a whiskey or two.
Whilst you are in the area, visit the Dark Hedges, the avenue of beech trees made famous by Game of Thrones, which is now one of the most photographed places in Northern Ireland.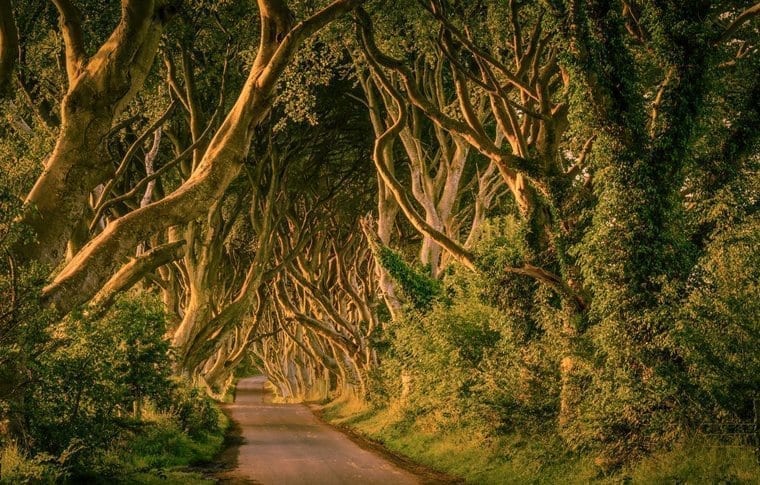 Day 7 – A Stop in Belfast
From here you can begin to make your way back to Dublin stopping off along the way in Belfast. Belfast is steeped in history and it is well worth your while doing some sort of historical walking tour or bus tour or black taxi tour to learn about its history and see some of the political murals.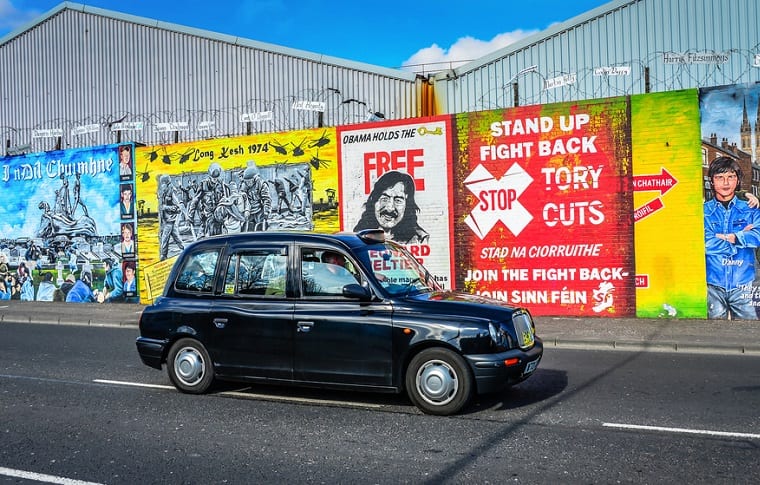 Belfast also has a thriving food scene with great restaurants (try OX and Mourne Seafood Bar) and food market in St George's Market, which is the last surviving Victorian covered market in Belfast. Belfast is brilliant and really deserves at least a full day of exploration.
Of course, there are so many other places in Ireland to visit. If there is somewhere in particular that you want to go, get in contact with us and let us help you plan your ideal trip and tour of Ireland.