A Travel Guide to the Best of Kilkenny
If you want to get a feel for Ireland of old, plan a visit to the medieval city of Kilkenny. It's narrow, cobbled streets form what feels like a maze around marvellous medieval buildings and the city's skyline is punctuated with a 13th-century cathedral and castle.
Located in southeast Ireland, Kilkenny is about 1.5 hours from Dublin by car or train. If you don't want to rent a car or get public transport, Wild Rover Tours offers a day trip from Dublin to Kilkenny or we can arrange a private tour for you.
Once you arrive in Kilkenny City, there are plenty of things to do whether you are there for a day or longer.
Wander Kilkenny's medieval streets
We suggest starting off with a wander around the medieval streetscapes to uncover the many historical buildings and landmarks. Don't worry about getting lost, that's half the fun, but Kilkenny is pretty compact and great for walking so you'll never be lost for long.
Walk Kilkenny's Medieval Mile
There is a handy marked route called the Medieval Mile which runs through the city. The Medieval Mile brings you on a discovery trail beginning at the 13th century St. Canice's Cathedral – Kilkenny started off as an ecclesiastical settlement founded by St Canice in the 6th century. Cill Chainnigh is the Irish name for Kilkenny and it means the church of Canice.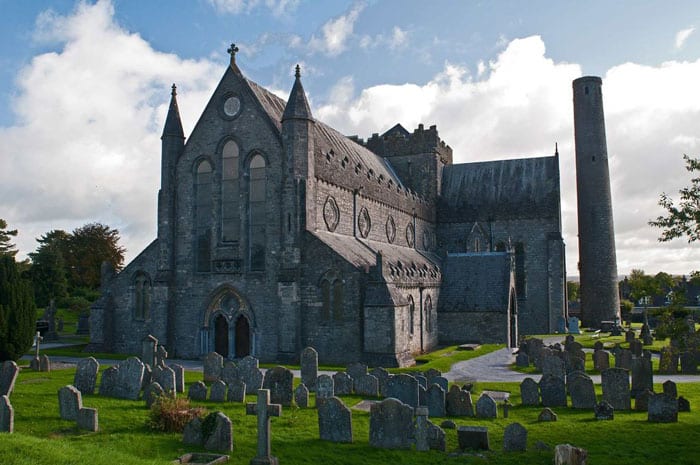 Visit the Kilkenny Medieval Mile Museum
Before you start the walking trail pop into the Medieval Mile Museum, which is located in St. Mary's Church, a beautiful 13th-century building and one of the finest examples of a medieval church in Ireland. Once inside, the modern museum tells the 800-year history of Kilkenny in a very visual, engaging and interactive way. You'll be armed with all the knowledge you need to start the Medieval Mile walking trail and uncover Kilkenny's treasure trove of historical locations.
Book a walking tour of Kilkenny
To explore the medieval heritage of Kilkenny more in-depth, why not book a walking tour with a friendly, knowledgeable guide? A walking tour is a great way to discover Kilkenny as you'll hear all about its history from the witch trials and black death right up to modern times.
As you stroll around the city, make sure you venture down the many 17th century passageways and stop to admire the rows of old-fashioned shopfronts. When you work up a thirst or hunger pop into one of the centuries-old pubs for a pint. Keep it local and order a pint of Smithwick's.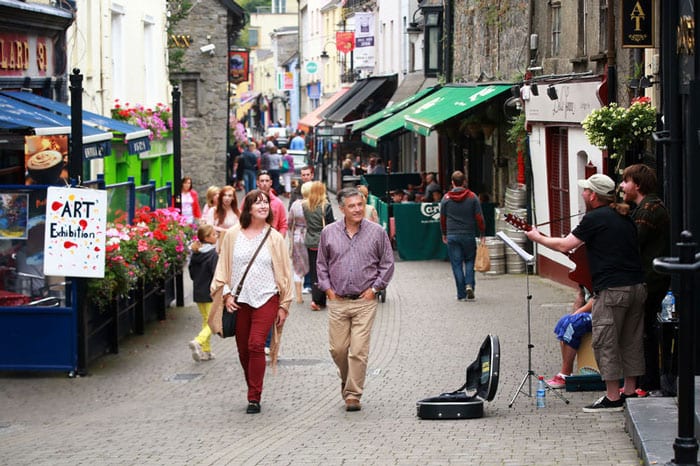 Sink a pint of Smithwick's
The Smithwick's brewery was established in Kilkenny in 1710 and if you want to learn more about the most consumed ale in Ireland, buy tickets to the Smithwick's Experience Tour which takes you through the 300-year history of Smithwick's. The tour is in an 18th-century brewery and you'll get to try the different Smithwick's brews too.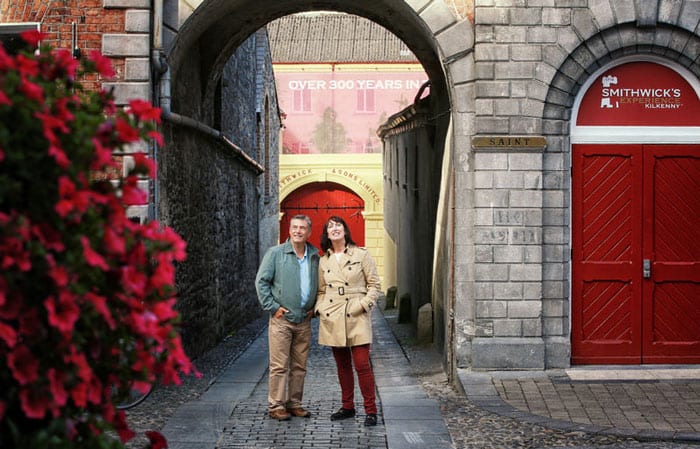 Enjoy some traditional Irish music and food
Back to the pubs, if you want to hear some traditional Irish music played by talented musicians many of the pubs in Kilkenny have live music throughout the day and night. Two pubs to check out are Kyteler's Inn and The Dylan Whisky Bar.
Kyteler's Inn is one of the oldest inns in Ireland and here you can also chow down on traditional Irish dishes like bacon and cabbage and Irish stew.
The Dylan Whisky Bar has over 200 different whiskies and over 50 gins for you to try, but maybe not in one night!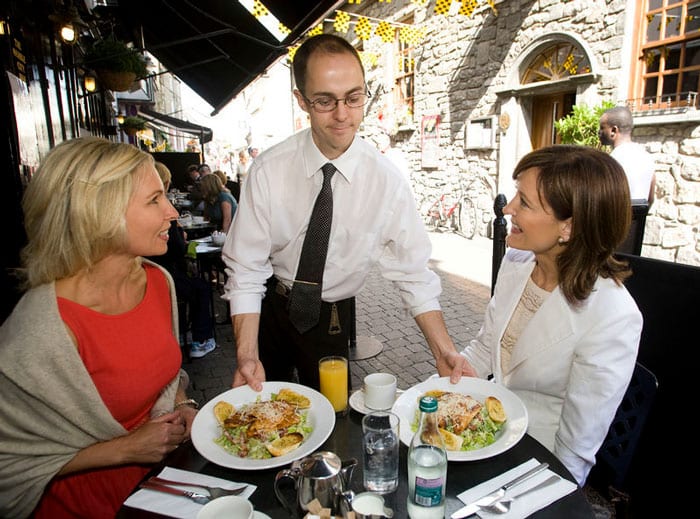 Learn how to play hurling
Ireland has an ancient sporting heritage of hurling, which is one of the oldest (over 3,000 years old) and fastest field games in the world. If you want to know more about this sport, book yourself onto the Kilkenny Way Ultimate Hurling Experience.
This cultural sporting experience takes you to Legend's Hurling Bar Museum, a bar dedicated to legends (past and present) that have played hurling. You'll also visit Nowlan Park, which is the home of the "Kilkenny Cats". Here, you'll step onto the pitch and learn how to play the game. Who knows, you could be a natural.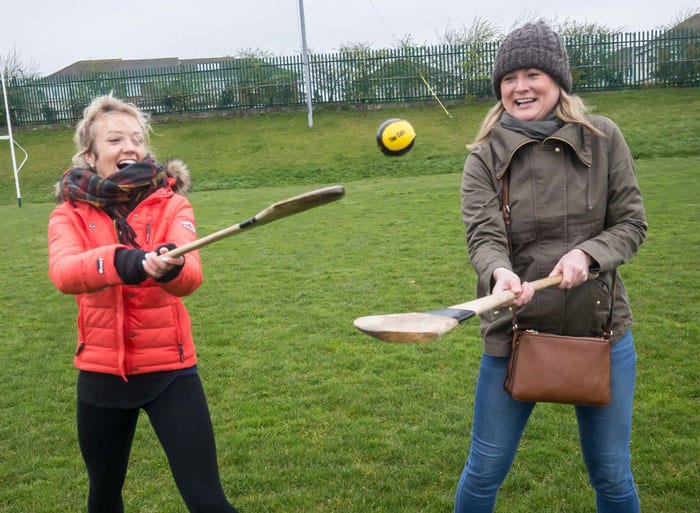 Explore Kilkenny Castle
One of the must-visit sites when you come to Kilkenny, and one of Ireland's most visited heritage sites, is Kilkenny Castle. Located beside the River Nore, the castle's history dates back to the 12th century and there is both guided and self-guided tours. During your visit to the castle, you'll learn all about the history of the Butler family, one of the most powerful families in Ireland, and you'll get to snoop around the rooms, a real treat as there aren't that many castles in Ireland that are open to the public.
Chill out in Kilkenny Castle Park
Extending north and south from Kilkenny Castle is Kilkenny Castle Park with its beautiful views of Mt Leinster. This public parkland is extensive and the perfect place to chill out and have a picnic amongst the mature trees, lakes, fountains and the rose garden.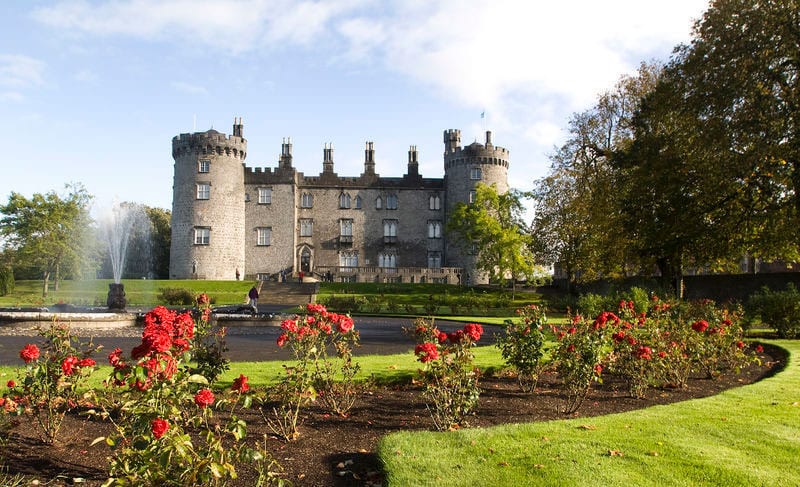 Dine in the Michelin Star Lady Helen Restaurant
Looking for a fine dining experience whilst you are in Kilkenny? Then book a table at the Lady Helen Restaurant in the Mount Juliet Golf and Spa hotel. This Michelin star restaurant is located in an impressive Georgian building and overlooks the River Nore. The dishes on the menu are created with ingredients from the estate, the wider Kilkenny region and the nearby coast. If you are looking to treat yourself, and your tastebuds, opt for the tasting menu and enjoy an exquisite taste of Ireland.
Get active in Kilkenny
Burning off some energy is no problem in Kilkenny as the city has plenty of outdoor activities on offer. You can book a round of golf on the Mount Juliet course, which was designed by golfer Jack Nicklaus, go fishing, rent some bikes and explore the city and county via four marked cycling trails or explore the Nore via the Nore Valley Walk.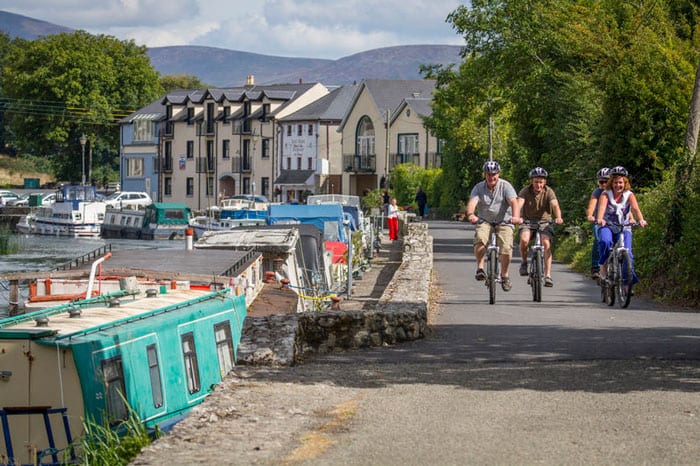 Wild Rover Tour to Kilkenny
With so much history, culture and things to do, a trip to Kilkenny should be on your itinerary when you visit Ireland. We offer a day trip to Kilkenny, Glendalough and the Wicklow Mountains from Dublin or we can work with you to create a private tour so that you can plan a bespoke trip to this marvellous medieval city.