Located on the west coast along the Wild Atlantic Way, the bustling city of Galway is the cultural capital of Ireland. Famous for art festivals, nightlife and stunning scenery, Galway is also a foodie paradise. You can find a variety of gourmet cuisine from authentic wood-fired pizzas to French-style croissants, from Galway Bay Oysters to the traditional full Irish breakfast made with only the freshest, locally sourced ingredients. Bring your appetite because eating in Galway may just become your new favourite pastime. Don't say we didn't warn you. Located just a 3-hour drive away, Galway makes for a perfect day trip from Dublin location.
Wild Rover Tours offer a 1 day tour to the Cliffs of Moher and a 2 day tour to the Aran Islands, both stopping off in Galway City, allowing time to sample the culinary delights noted in this guide!
Here is a list of the top places to have lunch in Galway, at least in our opinion anyway!
Located in the heart of Galway city, The Dough Bos is a family run Neapolitan-style pizzeria offering some of the best authentic wood-fired pizzas that will ever pass your lips! See your pizza being made in the open kitchen with the freshest and best ingredients while enjoying the uber comfortable atmosphere. If you like pizza (what human doesn't), do whatever you can to get yourself here and never look back!
A cosy lunch spot in the bustling city centre, Quay Street Kitchen offers food sourced locally including hearty daily specials and healthy, vegan and gluten-free options too. The outdoor seating area is brilliant for people watching. Save room for dessert – the banoffee pie and lemon tart are to die for! Literally.
With ingredients sourced only from local suppliers, the cuisine promises to be fresh, organic and flavorful. Quite possibly the most popular spot for lunch in the city, Kai Cafe and Restaurant creates daily and seasonally changing menus with consistently delicious dishes. From the unique Green Goddess Soup to the traditional full Irish to mind-blowing desserts, your taste buds will thank you.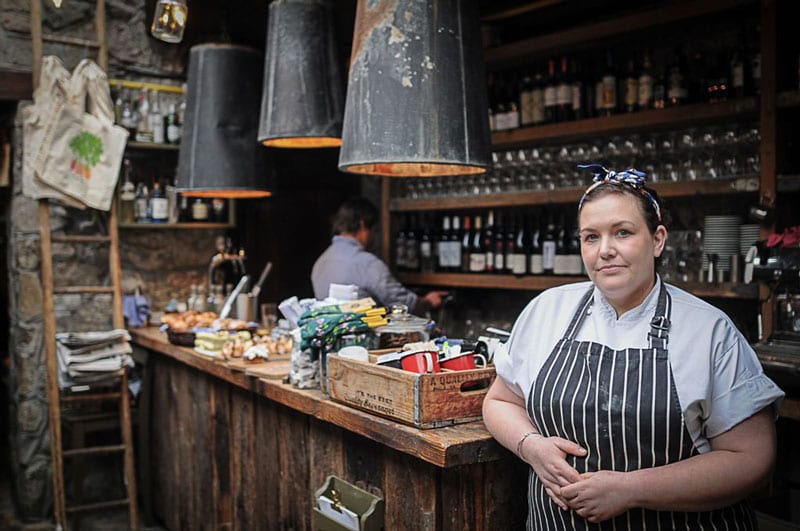 A lovely neighbourhood-style cafe with a cosy, modern atmosphere, The g Counter has an amazing selection of coffee, scrumptious baked goods, epic brunches, jumbo salads and mouth-watering sandwiches and burgers. Don't forget to take home some delicious honey, biscuits, or chocolate from their wee shop.
Perched along the Corrib river in a stone-built medieval customs house, Ard Bia at Nimmo's serves up top-notch modern Irish food with local, seasonal ingredients and with a few Middle Eastern touches. The casual, inviting interior boasts a rustic-chic decor and walls adorned with modern art. The jaw-dropping table of desserts may stop you dead in your tracks. The adventurous menu doesn't disappoint either with homemade dishes and daily specials to satisfy even the most discerning diner.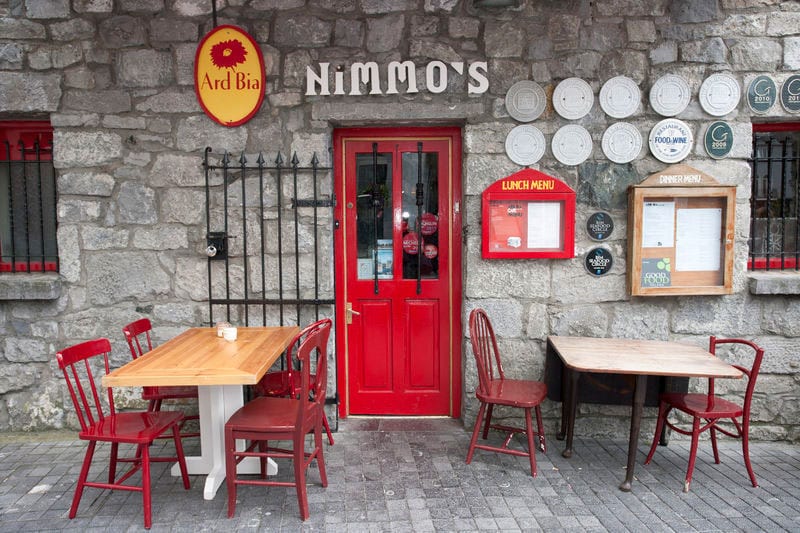 Found in a beautifully restored Georgian Townhouse, step back in time into the cosy, yet quirky, Corrib House Tearooms where everything is made from scratch with ingredients sourced from the finest local suppliers. Gluten free cakes, breakfast and lunch options are available. The coffee is excellent, and the buttermilk pancakes with a plum compote, maple syrup and Greek yoghurt may be the best thing ever.
7. McCambridges
Located in city centre, McCambridges offers exceptional coffee and consistently delicious food made from only the finest local ingredients, many of which are available to buy in their shop. The menu showcases cold cheese, meat or seafood platters, frittatas, salads, sandwiches and hot dishes such as chicken kiev or oven-baked fish. The desserts don't disappoint either.
8. Pura Vida
Conveniently situated at the end of Quay Street, Pura Vida is a cute, colourful coffee shop and juice bar bursting with character and boasting Galway's best outdoor seating. With a view of the Spanish Arch, you can dine al fresco on freshly baked pastries, hearty breakfasts, fresh salads and homemade soups and stews all made with locally sourced ingredients.
9. 56 Central
Located in the heart of the city, 56 Central is Galway's newest and hippest cafe. With a killer outdoor area and a cosy, modern interior, after a hard day of shopping, this is the perfect place to unwind and refuel. There're all sorts of fantastic paleo options on the menu and the baked goodies are to die for. You may find yourself dreaming of the cheesecake long after you left. And any barista that accepts the challenge of the Darth Vader coffee is brilliant.
10. Gourmet Tart Company, Salthill
Home of the finest tarts and croissants in town, Gourmet Tart Company is a French-style bakery with four locations around town, but on Salthill is where you'll find the popular cafe. Offering an impressive menu for breakfast, lunch and dinner, most people end up eating more than they intended. Consider yourself warned. Take advantage of the blackcurrant jam, baked goods and tarts available for takeaway. You won't regret it. Afterwards, take a walk on Salthill's lovely promenade.
Travelling to Dublin? Check out this compelling list by our friends at The Healthy Tart!