For an authentic Irish experience, visiting the Aran Islands is a must. The Aran Islands consist of three small islands: Inishmore, Inishmaan and Inisheer. The Irish language is still very much alive, sheep and cows dot the countryside, cars are rarely seen and traditional Irish music and food are found in abundance. The Aran Islands are brilliant for getting off the beaten path and glimpsing real Gaelic Ireland. What these islands lack in size, they make up for with things to do! Here are 10 of our favourite things to do on the Aran Islands:
1. Rent a bike
This is the best way to get around as it allows you to experience island life at your own pace while taking on the stunning scenery. Cycling the narrow roads, you'll whiz past flocks of sheep, ancient stone walls, small farmhouses, quaint villages and panoramic ocean views you will not find on any postcards. Renting a bike on the Aran Islands is easy and inexpensive. Helmets and safety gear are provided.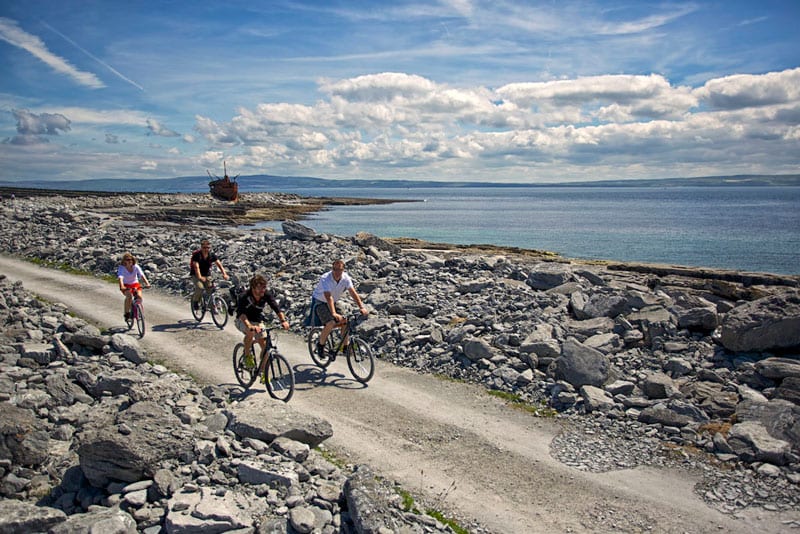 2. Eat Lunch at Teach Nan Phaidi
Pedal your bike to the village of Kilmurvey which is conveniently located on the way to Dun Aonghusa (see #5). This is where you will find an idyllic Irish cafe with delicious home cooked meals and impeccable service. Do whatever you can to get yourself to this cafe and never look back.
3. Hear Irish spoken
This is something you don't find every day. Wander around the villages and you'll hear conversations spoken entirely in Irish. Yes, this will happen. The Aran Islands is home to the highest percentage of Irish speakers per capita than anywhere else in Ireland, or the world!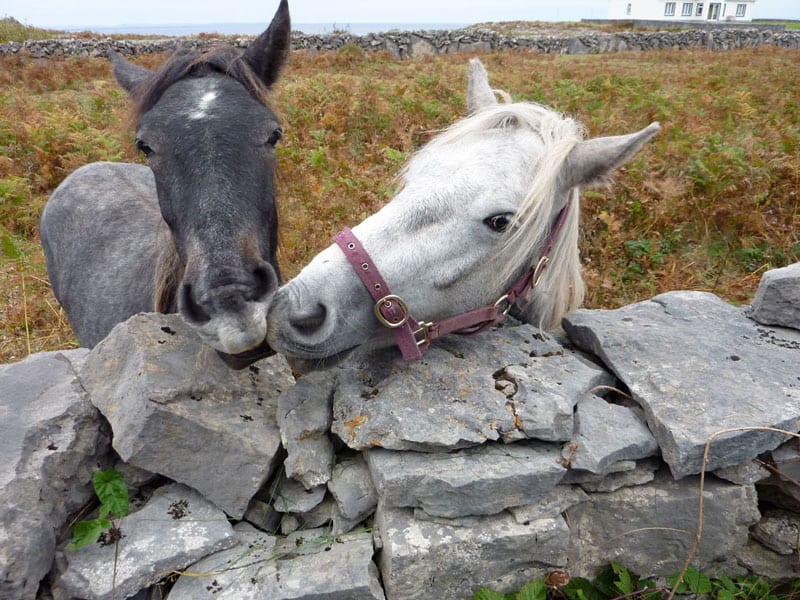 4. Walk to the Worm Hole
The Worm Hole is a natural rectangular-shaped pool found in an alcove along a cliff. If the tide is too high, the Worm Hole will be totally covered with water but if the tide is low, this is a definite must-see! This natural ocean water swimming pool is one of a kind, and depending on what time of year you arrive, you may see some fool-hardy locals jumping in! It is also one the home to an extreme cliff-diving event organized by Red Bull, which sees professional divers leaping from dizzying heights into the icy water below.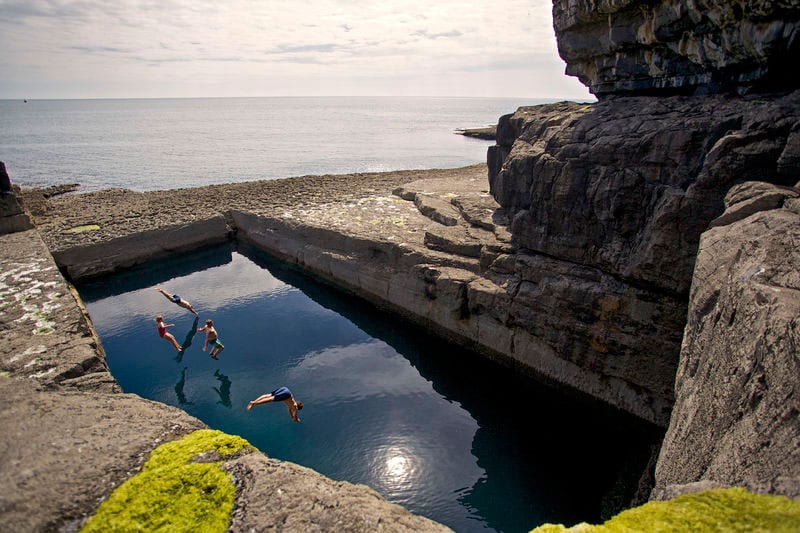 5. Explore Dun Aonghusa
This clifftop fort is a World Heritage Site dating back to 1100 BC. It consists of three massive dry-stone walls perched on a 100-meter cliff. It's a wee hike to reach the fort, but the structure itself and the impressive views will make it well worth the effort.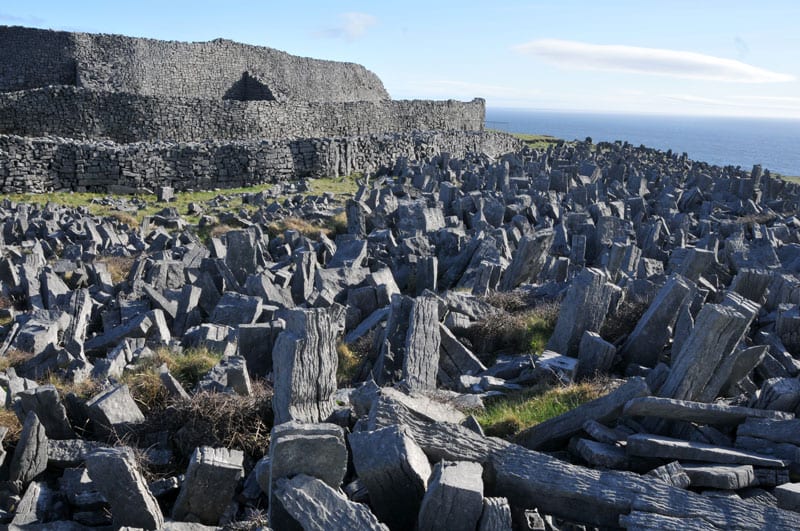 6. Listen to Traditional Irish Music at Ti Joe Wattys
Located in the village of Kilronan, near where the ferry docks, is Ti Joe Wattys Pub (or just Wattys). Famous for live traditional Irish music, it's one of the oldest and most traditional pubs on Inishmore. If you're looking for cold pints, excellent music and good craic, then this is the place to be.
7. Spot the seals
On the road between Kilronan and Kilmurvey is a lookout point. From here you will most likely see the resident seal colony. With a favourable tide, you will see loads of seals bathing in the ocean, a wildlife photographers dream!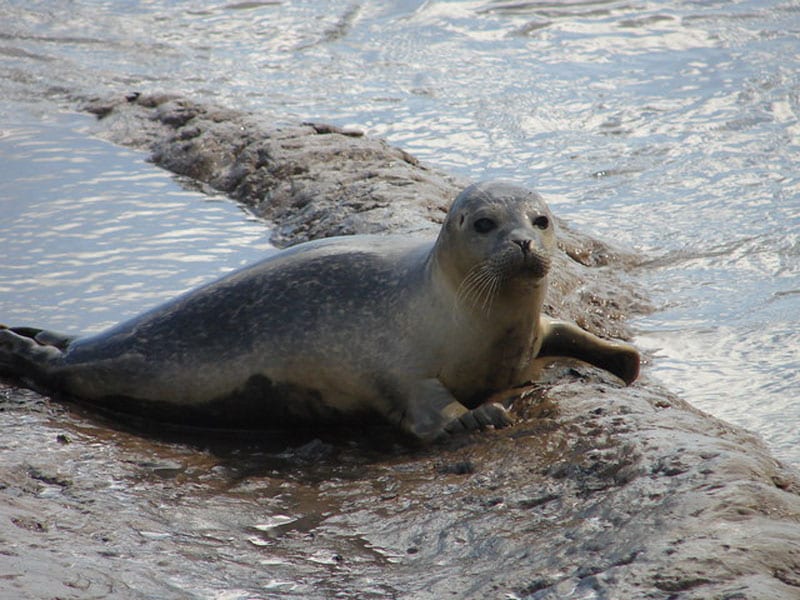 8. Stroll on Kilmurvey Beach
Surprisingly, this white-sand beach looks like it belongs in the Caribbean rather than the west coast of Ireland. Situated in a cove near Kilronan, it's the perfect place for a stroll or a picnic. It's also lovely for swimming on a hot summer day…on those seemingly rare days!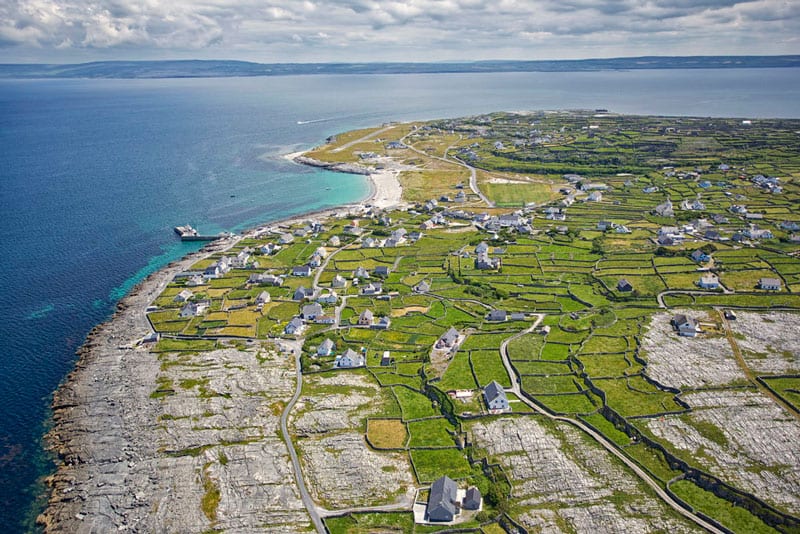 9. Buy an Aran sweater.
A national icon, the humble Aran Sweater has been a fashion staple for decades and worn by celebrities around the world. Originally created to keep fishermen warm, these sweaters are ever so popular because of the high quality of the stitching and the timeless design. A sound investment for any visitor or a perfect gift for a loved one back home.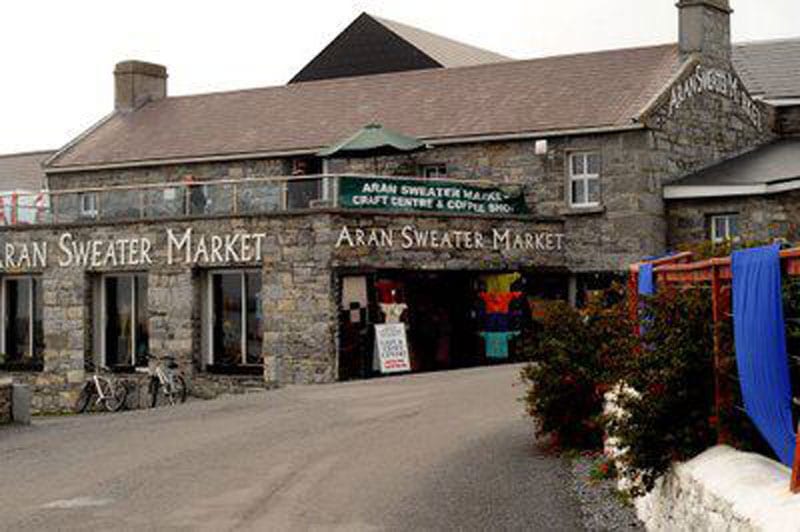 10. Visit the Seven Churches
Known as the Seven Churches, this ancient site, in fact, consists of just two stone churches, several dwellings that belonged to monks, numerous gravestones and the remains of two high crosses. This is a fascinating place with an equally fascinating history. It's located near the village of Eoghanacht (good luck trying to pronounce that!!) on the west side of Inishmore. The bike ride here is a bit lengthy so plan accordingly if you're on a Galway day tour.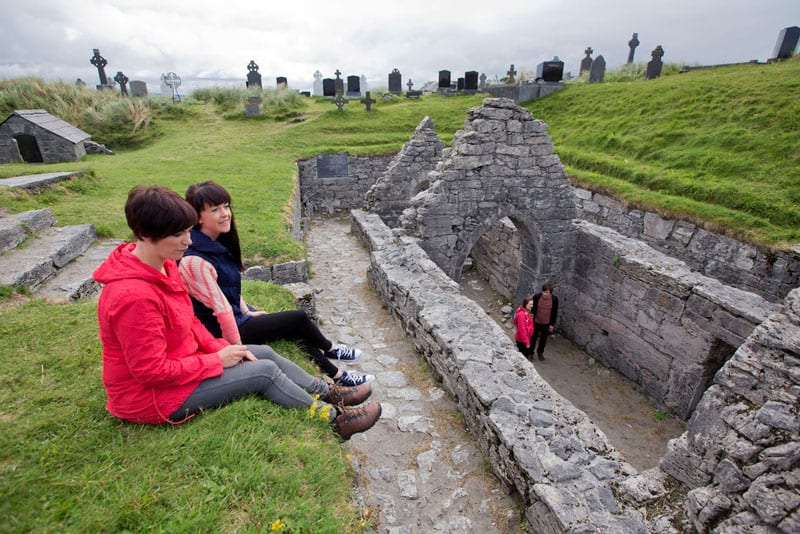 You can see most of Inis Mor, the largest of the islands, on a one day tour from Galway. If you have more time, a selection of local lodging is available on the islands. Wild Rover Tours offer 2 day trips from Dublin to the Aran Islands. View our 2 day tour to the Aran Islands including visits to Connemara, the Cliffs of Moher and Galway City.