Kilkenny is the Ireland of many visitors' imaginations. Built from dark grey limestone flecked with fossil seashells, Kilkenny is also known as 'the marble city'. The city's beautiful 'Medieval Mile' of narrow cobbled streets and historic buildings strung between Kilkenny Castle and St Canice's Cathedral along the bank of the River Nore draws thousands of tourists to this picturesque city on day trips from Dublin each year.
There's no better place for a wander than Kilkenny City, with its old-world charm. It is also one of Ireland's creative crucibles – the city is a centre for arts and crafts, and home to a host of fine restaurants, cafes, pubs and shops. To avoid the large crowds and to experience a unique festive experience, you should try to do a tour of Kilkenny during the atmospheric Christmas period.
Here we have put together a list of 9 reasons why Kilkenny is one of the best places to visit this Christmas, so be sure to check out our awesome day tours from Dublin to Kilkenny this December!
9. Yulefest Kilkenny
Yulefest Kilkenny is a curated and inclusive Christmas festival that invites visitors and locals to enjoy a wide range of free and affordable seasonal events in Kilkenny City and County throughout December.
From gigs to Glüwein, singalongs to storm troopers, there's something for everyone at Yulefest Kilkenny.
Dip in and out of different weekly festive events including:
Victorian Carousel
Ice Skating Rink
Santa's Grotto
Festive Workshops
Christmas Shopping
Concerts
Theatre
Seasonal Dining
Open Air Music
Castle Parklands
Seasonal Surprises
Combine shopping with skating or browsing with brunch, see light installations, hear choirs, visit Santa or take a whirl in our vintage carousel. Sip hot chocolates or crafted cocktails against the backdrop of our atmospheric city.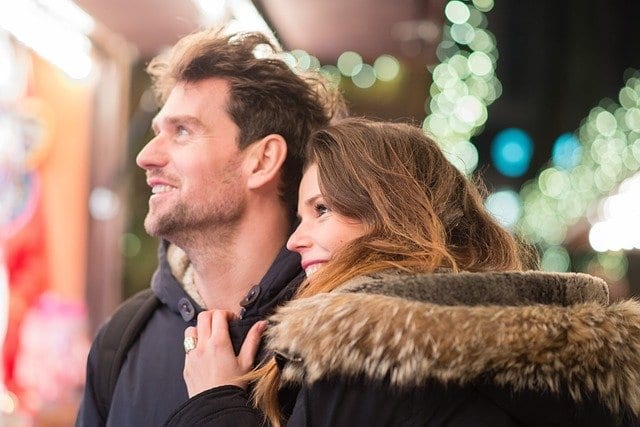 8. St Canice's Cathedral
Built between 1202 and 1285, St Canice's has been preserved in its original style and form. Worship has taken place here for over 800 years. See the wonderful stained glass and the large collection of ancient monuments. View Kilkenny and the surrounding area from the 9th century round tower (weather permitting) and see the seat of the bishop of Ossory dating back to 1120 AD. Over Christmas, the cathedral is lit up with wonderfully festive lights so don't forget your camera!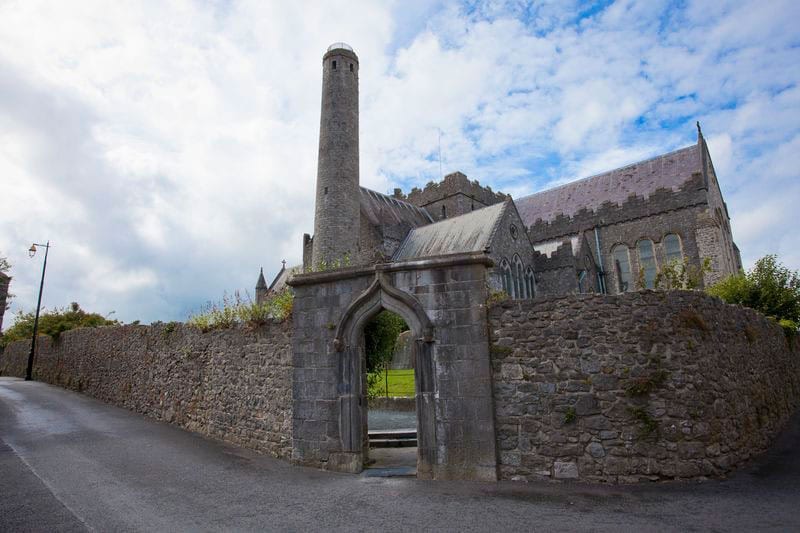 7. Kyteler's Inn
Currently, a bar and restaurant, Dame Alice Kyteler's old house was built in 1224 and has seen its share of history. She was charged with witchcraft in 1323, and escaped burning at the stake by fleeing to London. Today, the rambling bar includes the original building, complete with vaulted ceiling and arches. There is a beer garden, a courtyard and a large upstairs room for the live bands, ranging from trad to blues. By far the most famous pub in Kilkenny, a stop off here for lunch and a hot whiskey is a must after a busy day of Christmas shopping!
6. Go ice skating
For something slightly different, why not go ice skating on Kilkenny's 600 square meter ice rink, complete with bungee trampolines, ice slide, and rodeo reindeer. Perfect for the kids, or for the kid in you! For more information check out Kilkenny on Ice.
5. Hop on the Santa train
Who said adults can't enjoy Christmas as much as children?! This December the Castlecomer Discovery Park, just outside of Kilkenny is putting on a Christmas extravaganza which includes mulled wine (for the adults) and hot chocolate for the kids, a trip on the Christmas train to visit Santa and his elves and a tour of the beautifully decorated toadstool mushroom houses situated in the woods. This is a must-visit attraction for families in Kilkenny this festive period!
4. Shopping heaven
With two major shopping centres to choose from, featuring all the big name brands as well as independently owned boutiques, you will never run out of stores to visit while in Kilkenny. Be it gifts for your family, friends or even your boss, you're sure to find the perfect present in Kilkenny. For something a little more unique, head to the Kilkenny Design centre where you are sure to find something special crafted by local designers.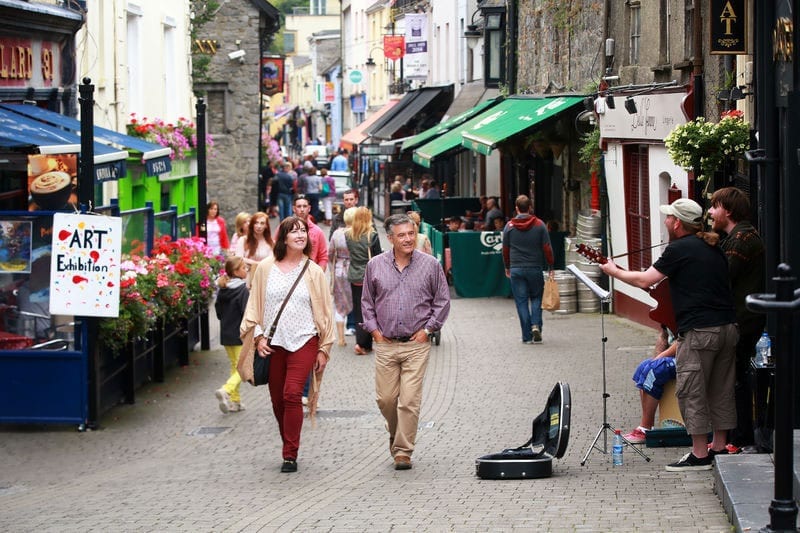 3. Arts and crafts
If you are looking for something really special, Kilkenny is the place for you. Home to a vibrant artistic community, the city is filled with galleries, craft shops and design studios featuring some of Ireland's best-known designer-makers such as Nicholas Mosse, Chesneau Leathers, Jerpoint Glass, Rudolf Heltzel and Moth to a Flame, candle makers.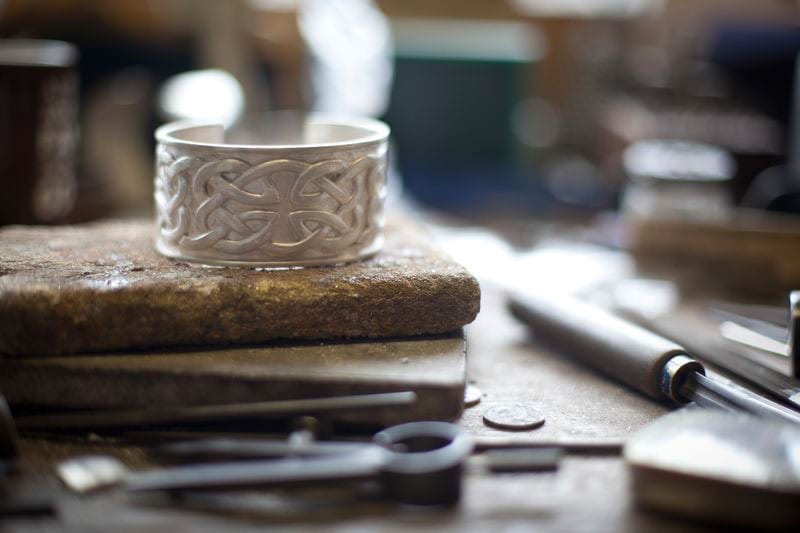 2. Festive Events
From concerts and comedy shows, Carol singers to Santa's grottoes, there's a myriad of different events going on over the Christmas period in Kilkenny this year. For a full list of things to do, you can visit the Kilkenny Tourism website.
1. Chocolate heaven
Don't kid yourself…we all know the one thing most people look forward to most about Christmas is the fact they can eat copious amounts of delicious chocolate and feel 100% guilt free…at least until Christmas is over and the crazy diets start again! Kilkenny, unbeknown to a lot of people, is home to some of the finest handmade chocolate in all of Ireland. From the delicious chocolate truffles carefully selected by The Truffle Fairy to tasty handmade chocolate treats from Glasraí & Goodies, you are sure to find something that pleases the eye (and the taste buds) while in Kilkenny!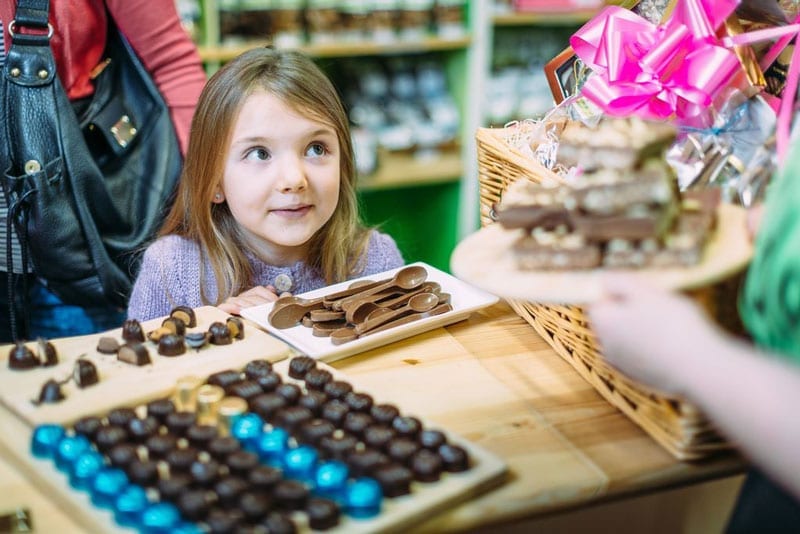 These 9 reasons show just how Kilkenny is one of the best places to visit this Christmas, so be sure to check out our day tours from Dublin to Kilkenny this December!