The Giant's Causeway is the most visited tourist site in Northern Ireland, and for good reason too. It is stunning. Find out more about how the Giant's Causeway was formed and what to expect on your day trip from Dublin.
Where is the Giant's Causeway?
The Giant's Causeway is located in County Antrim along Northern Ireland's Coastal Causeway Route. This scenic road stretches from Belfast all along the north coast and takes you past many Game of Thrones filming locations.
What is the Giant's Causeway?
A UNESCO World Heritage Site, the Giant's Causeway is regarded as "a spectacular area of global geological importance". No wonder over one-million people a year come to marvel at its magnificence.
When you arrive at the Giant's Causeway an astonishing site greets you – a maze of 40,000 interconnected polygonal basalt columns that span nearly 29km (18 miles) of coastline. The columns are in perfect horizontal sections and are shiny and smooth. It looks like a jigsaw puzzle in the Atlantic Ocean. It is a sight to behold.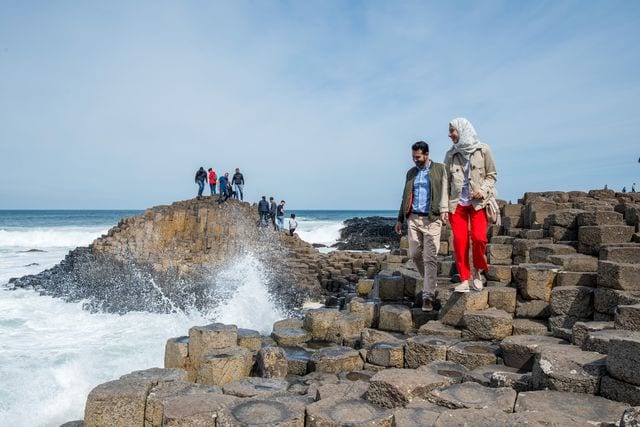 How was the Giant's Causeway formed?
Scientists would have you believe that the Giant's Causeway was formed 50 to 60 million years ago during a series of volcanic eruptions. The columns were formed when eruptions threw up molten basalt which formed a pool of lava.  As this cooled and contracted, cracks appeared across the lava and formed dark, hexagonal stone steps.
However, many people believe that something so pretty, so perfect, so puzzling could not possibly have been formed by a volcanic eruption.
But there is another story regarding how the Giant's Causeway was formed.
The Legend of the Giant's Causeway
Finn MacCool, the legendary Irish warrior was having a bit of bother with Bennandonner, a Giant who lived on the Isle of Staffa just off of Scotland. Bennandonner wanted to kill Finn McCool so he could rule Ireland and charge high taxes on the people that lived there. Finn and Bennandonner would yell and roar at each other across the water.
One day, Finn had enough of Bennandonner's threats and in a fit of rage started tearing lumps out of the Antrim coastline and throwing them into the Atlantic Ocean.
The way the rocks landed in the water gave Finn the idea to create a causeway or path all the way to Scotland so he could confront Bennandonner and challenge him to a duel.
Finn did this and strode over to Scotland, however, Finn was taken aback at the sheer size of Bennandonner ( the name means 'mountain of Thunder'). He was actually bigger than most other giants.
Finn knew that he would never be able to beat him in a fight so he fled back to Ireland and decided to outsmart him instead.
Instead of ripping up the causeway behind him, Finn left the rocks in place for Bennandonner to find.
Back in Ireland, Finn's wife dressed him up as a baby.  As Finn thought, the Scottish giant found the causeway and made his way to Ireland. When he arrived he saw Finn's wife taking care of a giant baby.
Bennandonner thought to himself that if the baby is this big, then Finn must be an extraordinarily big giant.
Fearing that Finn would find him and kill him, Bennandonnar retreated back to Scotland and took refuge in Fingal's Cave. As he did so, he ripped up parts of the causeway so that Finn couldn't follow him.
But wait, there's more…
At Fingal's Cave on the Isle of Staffa there are similar geological structures belonging to the same lava flow that formed the Giant's Causeway. The basalt formations on the Isle of Staffa are smaller due to faster cooling of lava which produces smaller columns.
So, therefore, the legend of the Giant's Causeway connecting Ireland and Scotland is plausible from a geological perspective.
So what do you believe? Geology or Giants?
With its unique volcanic formations and dramatic seascape, as well as the myths and legends that surround it, the Giant's Causeway in Northern Ireland is not to be missed.
Getting there:
Northern Ireland Day Trip from Dublin
If you would like to visit the Giant's Causeway from Dublin why not book a day tour from Dublin to the Giant's Causeway with Wild Rover Tours? Our day trip to Northern Ireland also takes in brilliant Belfast city and the Carrick A Rede Rope Bridge.
The route from Dublin to the Giant's Causeway takes you through the beautiful Boyne Valley, which is home to the Hill of Tara, the ancient capital of the High Kings of Ireland. Our day tour then crosses into Northern Ireland where the dramatic Antrim coastline is sure to impress with its wild and rugged scenery.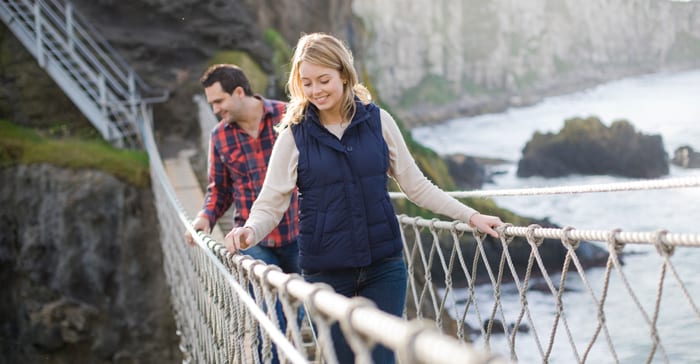 Games of Thrones Tours from Dublin
Fans of the TV show Game of Thrones will love our Game of Thrones tour from Dublin. On this day trip, you'll experience the rugged, fantastical landscape of Northern Ireland and visit some of the main GoT filming locations.
No matter what day tour you decide to take, we give you plenty of time to explore this fascinating and beautiful landscape on your own or with a guided tour group.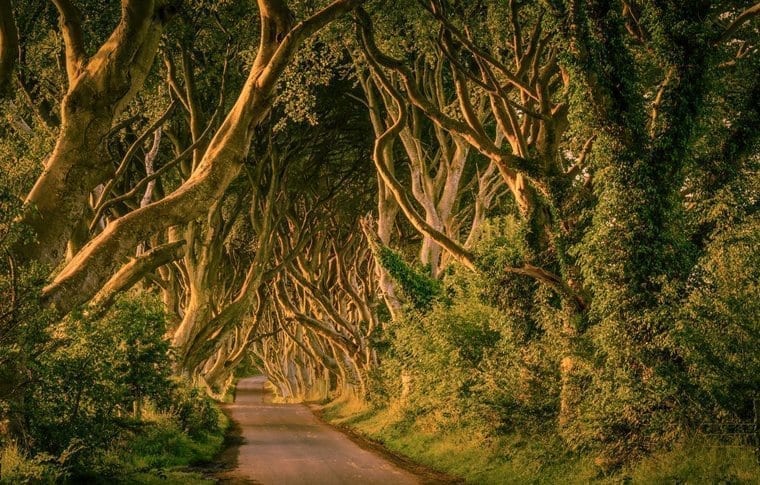 Bespoke Northern Ireland Tours from Dublin
If you want to spend more time discovering Northern Ireland or you want a more bespoke itinerary, we can arrange a private tour of the Giant's Causeway and the surrounding area. Just get in touch and we'll help you plan a fully customisable tour.