If you are looking for somewhere that is full of history and heritage, has a fantastic food scene, lively bars, plenty of cultural activities and cool things to do, then you need to visit Cork City, boi.
Cork is a wonderfully welcoming city and can easily be reached from Dublin by plane, bus, train, or car. Cork is a three-hour drive from Dublin, but if you don't feel like renting a car or driving yourself, you can book a bus tour with Wild Rover Tours or you can create your own bespoke tour.
However you decide to get there, here are the 7 things you need to see in Cork.
7. Blackrock Observatory
Situated on the banks of the River Lee, about 2km from Cork city centre is Blackrock Castle. This building is over 400 years old and was once a coastal defence fortification built to protect Cork harbour from an attack. Nowadays, it is home to the Blackrock Observatory, a visitor centre and a restaurant too.
The Observatory is an interactive astronomy centre and has a fascinating 'tour of the universe' exhibit and a radio telescope that beams out messages to the nearby stars and a planetarium. Visitors also get to enjoy the "Journeys of Exploration" interactive experience. This tour brings you through the castle into the gunnery, riverside terrace and the towers whilst learning about the history of Cork's defended landscape and the smugglers and pirates that once navigated Cork Harbour, which is one of the world's deepest natural harbours.
The Blackrock Observatory really is one of the best things to see and do in Cork especially if you have children and it is perfect for a rainy day too.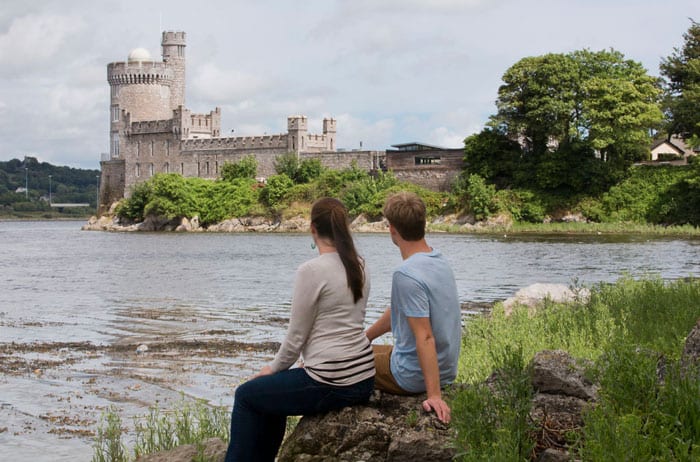 6. Crawford Art Gallery
Over 230,000 people visit the Crawford every year. This National Cultural Institution is dedicated to both historical and contemporary visual arts and has almost 4,000 works in its collection. In the gallery, you can admire eighteenth-century Irish and European sculptures and paintings as well as contemporary video installations and everything in between. There is also a fantastic collection of Greek and Roman sculpture casts that were brought to Cork in 1818 from the Vatican Museum in Rome.
This is one of the best museums in Cork and not only that, admission to the gallery is free. You can also join a free tour of the gallery and there are events especially for children and families.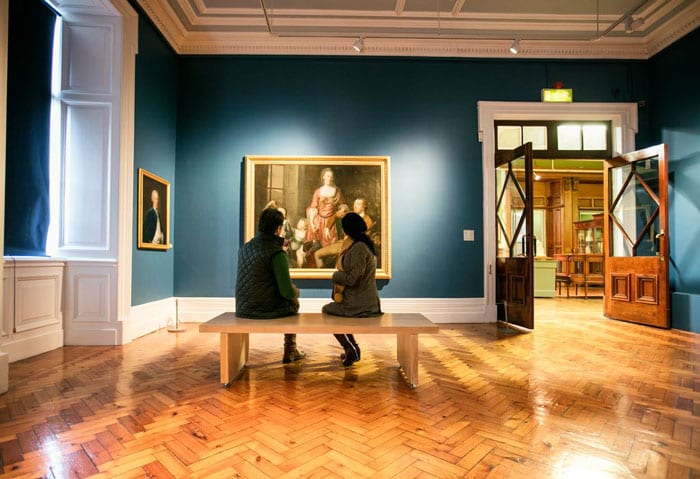 5. Cork City Gaol
Built in the 1800s, Cork City Gaol looks more like a majestic castle than a former prison. But don't let the outside fool you, conditions for prisoners were awful and once you step inside the doors the tour of the prison hammers home the harsh life of an inmate under the 19th-century penal system.
You can do an audio tour yourself, or you can book in for an evening tour with a guide. The evening tours are very atmospheric, and the tour guides are really good at setting the scene and sending a chill down your spine.
There's also another aspect of the gaol which is equally as interesting. When the goal closed in 1923 it was repurposed and in 1927 reopened became the home of Cork 6CK radio station. The station ran until 1958. To commemorate this, the old Governor's House has been turned into the National Radio Museum. Inside you can see some beautiful old radio sets, and you can watch a movie and listen to the story of the life and inventions of Guglielmo Marconi. The Father of the Radio. You can also view the microphone that JFK used during his 1963 visit to Cork.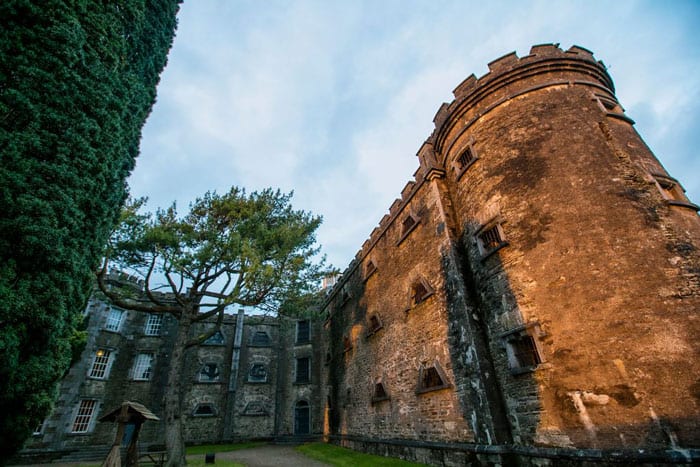 4. Cork Opera House
For a bit of culture, you can't beat the Cork Opera House. You'll also get a healthy dose of history too as the building dates back to 1852. Originally it was built on Anglesea Street as part of the National Exhibition but then it was deconstructed brick by brick and rebuilt in 1855 over on Emmet Place, although, back then it was called Nelson Place.
You can admire the architecture without seeing a performance and you can come in and have food and drink in the cafe and soak up the atmosphere. If you do want to see a show, you can take your pick from theatre productions, ballet recitals, comedy shows, concerts and gigs as well as pantos and family shows.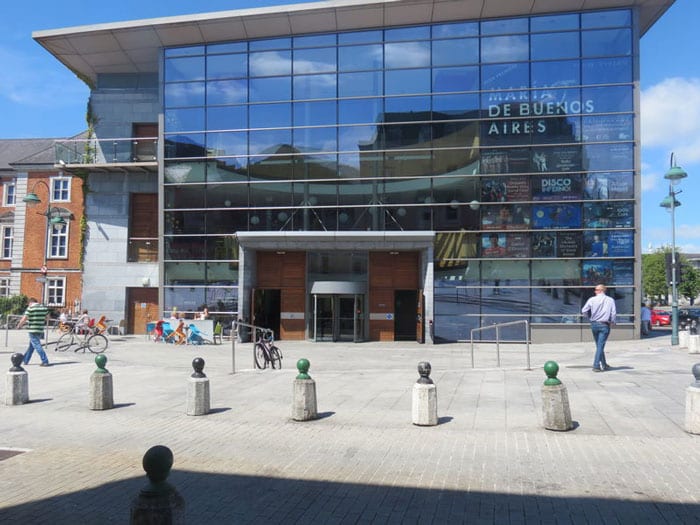 3. Nano Nagle Place
Looking for a quiet spot to beat the buzz of Cork city? Take a wander, and bring a picnic, to Nano Nagle Place, a restored 18th-century walled convent and gardens. The peaceful surrounds also house a heritage centre and design shop and there is a delightful cafe too.
The convent was built by Honoria (Nano) Nagle, hence the name of the place, and you can learn more about this remarkable lady at the Nano Nagle Place Heritage Centre. This is also the perfect place to learn a bit more about the history of Cork City.
There are other beautifully resorted historic buildings on this site including a chapel dating back to 1865, a schoolhouse dating back to 1928 as well as a graveyard and the tomb of Nano Nagle.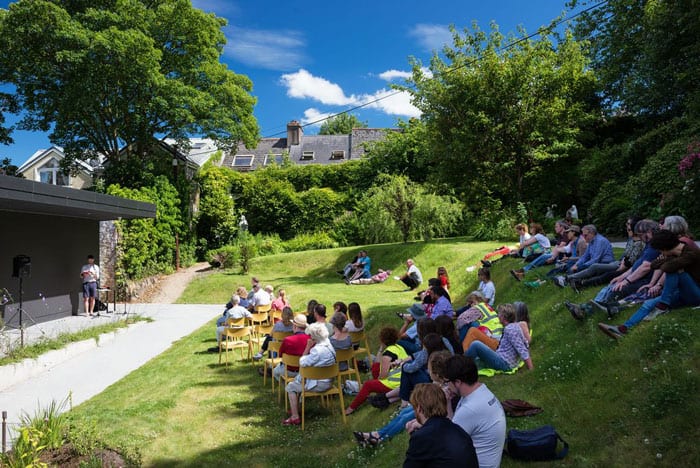 2. The Church of St Anne and the Shandon Bell Tower
The Church of St Anne was built between 1722 and 1726 and its clock tower is known affectionately by locals as the 'Four-Faced Liar' because the four clocks display different times. One of the best things to do in Cork is the ring the Shandon Bells. Yup, you can actually go inside the bell tower and ring the bells and they can be heard all over the city! Ding Dong!
If you want to get spectacular 360-degree views of Cork City and beyond, then climb the 132 steps of the Shandon Bell Tower. Not only will you get unobstructed views of the City but you'll also get a workout too but it will be totally worth it for the views and the photos, just don't forget your camera.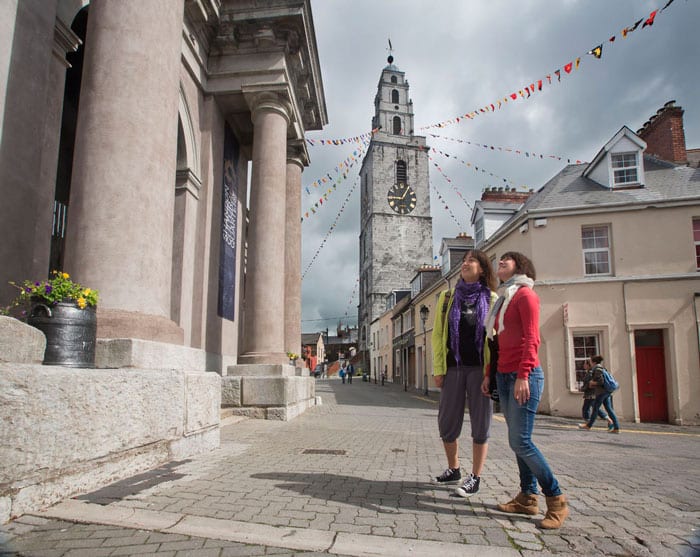 1. The English Market
Come hungry to the English Market are the place is heaving with food and drink stalls offering the best in local and Irish produce. Pick up some fresh fruit, bread, fish, meats and cheeses and stock up on chocolates, cakes and sweets. Spend some time chatting to the small-scale producers and sellers and find out about the traditional techniques used to make a lot of the products and how much love and effort goes into their work.
With your bags laden with goodies and a rumble in your belly, head up the stairs to the Farmgate Restaurant. Here you can fill up on dishes made with food grown in the Munster region. The menu is based around what ingredients are available and the food found in the market. It is a great way to try some delicious Irish food.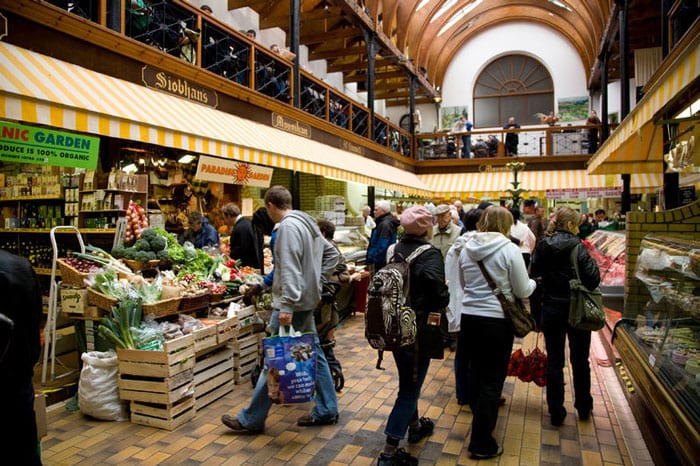 Cork is just one of the many amazing stops to be found when you visit Ireland. Interested in seeing other parts of the country as well? Check out our available day tours or get in touch and we'd be happy to help you plan the rest of your trip to Ireland.