Northern Ireland's largest city has so much to offer visitors that it can be difficult to know where to start. Belfast's Titanic Quarter is a great place to start, and there is so much more than just the Titanic Museum to keep you busy. From learning all about the history of the ill-fated ship on a Titanic Experience Tour and stepping foot on boats at Hamilton dock that date back to the Titanic era to being spoilt for choice when eating out, there's plenty of things to do (and love) on a day trip to Belfast with Wild Rover Tours or take a luxury bus to enjoy the delights of Northern Ireland.
1. The Titanic Museum
The RMS Titanic was conceived, designed and built in Belfast. This impressive, six-floor Titanic museum is dedicated to the story of the famous ill-fated ship. The architecturally grand museum stands out as the focal point of the modern and enchanting Titanic Quarter. The fascinating centre will not disappoint. It is easy to spend hours wandering around the interactive exhibits, discovering unknown facts about the ship, learning about the story before her build, the events leading up to her unfortunate end and the myths and legends that go alongside. There are full-scale reconstructions and surprise joy rides. There is also a whole section dedicated to learning about ocean exploration, looking at modern and past techniques. See more information here: https://titanicbelfast.com/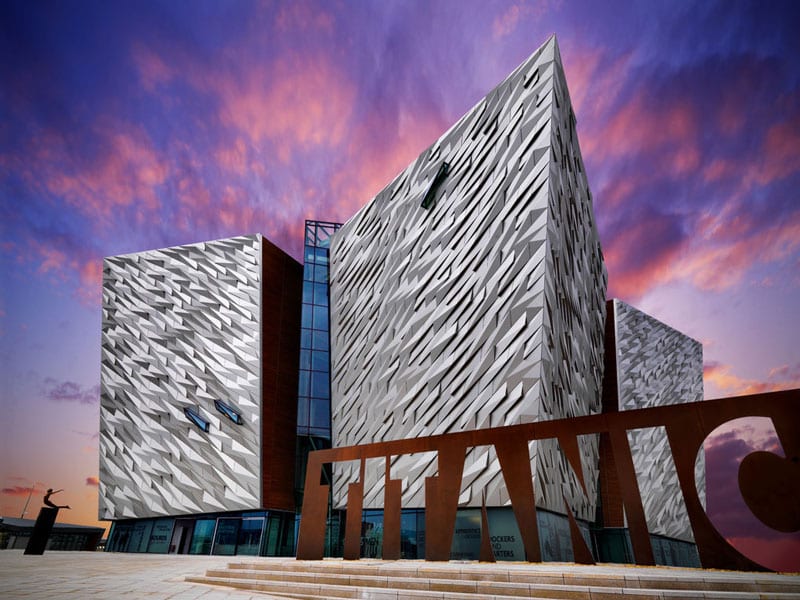 2. SS Nomadic Belfast & Hamilton Dock
The SS Nomadic is the 105-year-old tender that served Titanic on her maiden voyage, transporting the first and second class passengers from the port of Cherbourg to Titanic. She was also involved with active service for both World Wars. SS Nomadic is the last remaining ship of the White Star Line in the world! Luckily, she has now been restored to her original glory and returned home to Hamilton Dock at the Titanic Quarter in Belfast. Visitors now have the opportunity to step on board and get a sense of what life was like as a seafarer in the early 20th century. There are interactive displays, live storytelling and photos to help encapsulate the heritage and atmosphere. The ship's history is very interesting and may surprise some. There are also costumes on board, providing a fun opportunity to dress up as passengers of the Titanic era – make sure to take a camera with you! Ticket prices are included within the cost of the Titanic Belfast ticket.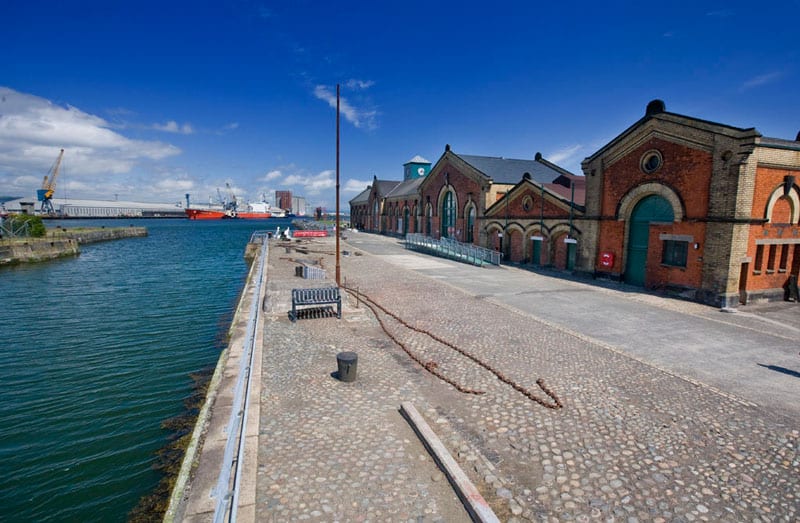 3. Spoilt for choice Eating Out
The Titanic Quarter is home to an eclectic mix of eateries and charming cafes. From high-end dining to casual lunches, with a wide range of craft beers and tasty wines to accompany, the Titanic Quarter has got it all covered! Most of the restaurants and cafes focus on using local produce and heritage-inspired dishes. Bistro 401, in Titanic Museum, features Titanic-inspired dishes and offers the best of local produce. For a real treat, indulge yourself by reserving a spot in the Titanic Suite for Sunday afternoon tea with 5-star service in opulent surroundings. Entrance to the suite is via an impressive replica of the grand Titanic staircase. For something more low-key, The Galley Café has some great coffee, speciality teas, tasty pastries and sandwiches on offer in a warm atmosphere. In the Quarter itself, Cast and Crew offer a small, local feel eatery with good breakfast and lunch options. For something a little different, there is The Dock Café, Belfast's only honesty box café – with a donation box instead of a till. Browse the artwork and local history. They even let you bring in your own food if you only want a coffee or tea! Other popular spots are found at Linen Lounge, The Green Deli, Thyme Restaurant, Titanic's Dock and Pump-House Café.
4. Exploring local and ancestral history at PRONI
Visit the beautiful purpose-built headquarters of the Public Record Office of Northern Ireland. Entry is completely free. This inviting, light-filled and modern building was opened in 2011 after a £29 million investment by the government. It houses records dating back as far as the 13th century, including some from Titanic itself. It runs regular exhibitions, art lectures and talks open to the public. Aside from the reel of events on offer, PRONI offers the chance for people to explore the lives of their ancestors or local history in the genealogical section. If that all sounds too high paced, then sit back, grab a book to read and unwind in the on-site Heritage Café.
5. Stepping Back in Time
The Titanic Quarter itself brings history into modern times and reminds us of the lives that helped to launch the world famous ships, Titanic and Olympic, and equally of those that perished over a century ago. The revamped public spaces are free to walk around and serve as a tasteful reminder of the history that was made here. Everything has had much thought put into. Even the surrounding wooden benches are spaced in Morse code sequence! The walk around the restored slipways where RMS Titanic and Olympic were built and launched feels somewhat nostalgic, as one explores a life-size plan of Titanic's Promenade Deck. There is a memorial garden, remembering those who perished. Each name is set in vertical glass panels. The slipways are impressively illuminated by night and are now a sought-after outdoor venue for concerts and large events. The Plaza is also a peaceful area to walk around, enticingly illuminated by LED lights that tell more of Titanic's fateful story.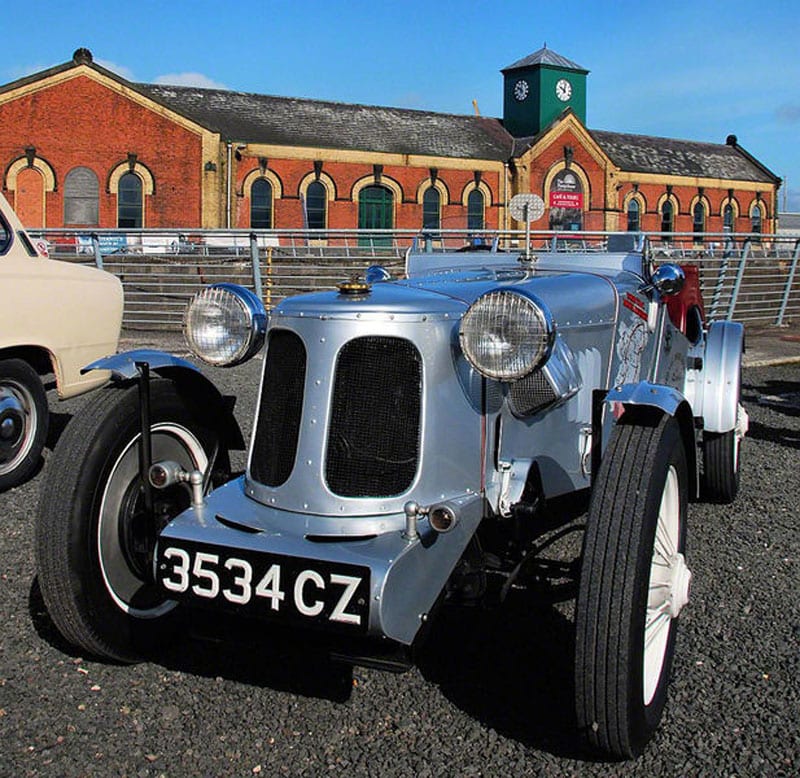 6. The Odyssey Arena
This epicentre of cultural, sporting, music and theatrical events is a major hub of activity besides the Titanic Quarter. It is Northern Ireland's premier entertainment venue and home to the Belfast Giants ice hockey team. It regularly plays host to some of the biggest names in showbiz and has done so for over a decade in the 10,000-seater arena. For those with younger children, or simply those that are young at heart, there are regular theatrical family shows and live musicals scheduled. On-site is W5, a science and discovery centre with interactive exhibits and various events for all the family.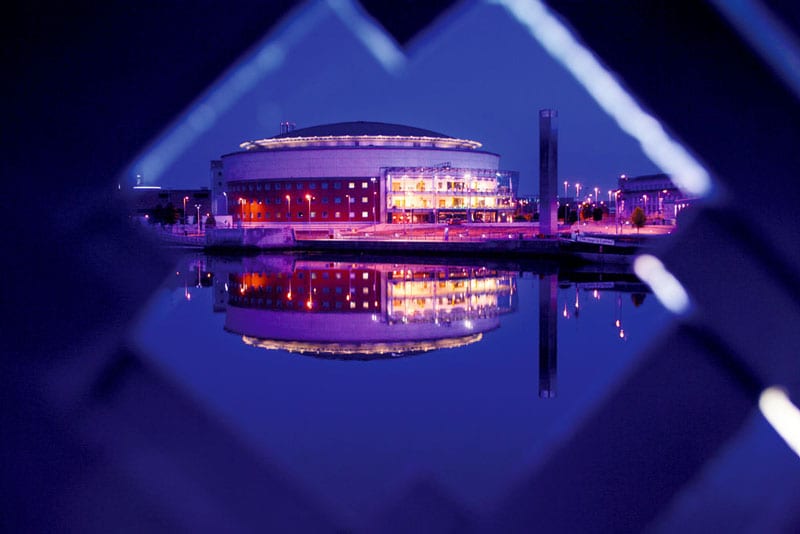 7. Alternative Guided Tours
The Titanic Quarter offers a good selection of guided tour options. Take a ride on 'The Wee Tram' to explore the historic epicentre. The tram route is a continuous loop, with the heart being the Titanic Museum. It brings passengers all over the Titanic Quarter, emulating how ship workers would have travelled to work in the early twentieth century – by electric tram. It features tales of the shipyard, videos, photos and historical information all inside the carriages. Just hop on at any one of the eight stops and buy your tickets on board. From the old to the very modern, the Titanic quarter also offers Segway guided tours – glide from one area to the next, covering the whole quarter. There are also options to stretch the legs on guided walking tours or take it all in from the water on a relaxing boat tour.