Want to see the top sights in Ireland but not keen to share the experience with a bus load of strangers? Wild Rover Tours has recently launched 5 private escorted tours from Dublin to some of Ireland's top tourist spots. Now you can discover the Cliffs of Moher, Kilkenny, Glendalough or even Northern Ireland on your own private tour with a guide just for you!
Whether you are travelling alone, as a couple or in a small group, take a look at our private tour options below and get in touch if any tickle your fancy. Remember that your personal guide can tailor the experience and destinations based on your interests and you will be escorted around Ireland in the comfort of a luxury Mercedes Saloon E220 or Mercedes Sprinter, depending on group size.
Private escorted tour of Kilkenny, Glendalough and the Wicklow Mountains
If you are keen to explore outside of Dublin but don't want to travel too far, then a trip to Ireland's Ancient East is the perfect plan. This private tour from Dublin includes stops in Kilkenny, Ireland's medieval city, the stunning Wicklow Mountains and the famous Glendalough National Park. Have a pint at some of the oldest taverns in the country, explore the Kilkenny Brewery and be sure to look around the beautiful Kilkenny Castle that dates back to 119. You'll notice that almost every second building here is a pub, so make sure your guide gives you some time to test the local produce!!
The tour will take you to stunning Glendalough, famous for its Christian Monastery and beautiful lakes and walkways. Here you can visit St Kevin's Church and if you're willing to hike to the top, you can look down on the only lake in Ireland that looks like a giant pint of Guinness! In the Winter, much of the Wicklow mountains are covered in a fresh blanket of snow which, while cold, can make for beautiful photographs.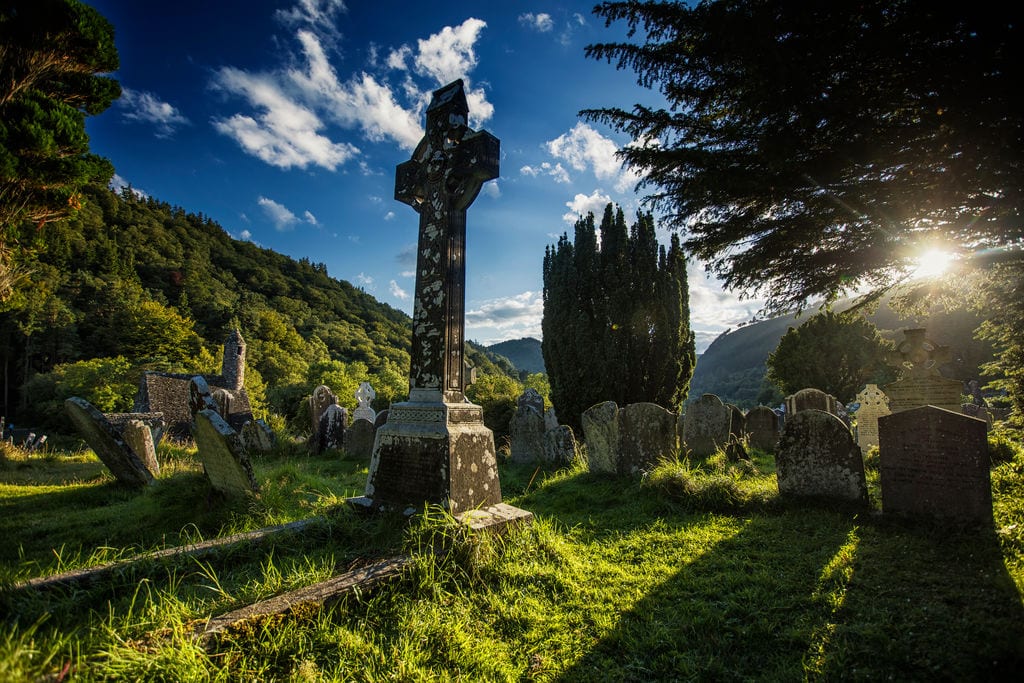 Private escorted tour of Northern Ireland Tour – Belfast, Titanic Experience and Giant's Causeway
While Ireland is full of hidden treasures to discover and explore, a trip up North is also well worth your time. Whether you are a history buff keen to learn more about the troubles, a nature photographer looking to photograph one of the world's most dramatic coastlines or a culture vulture interested in discovering all Belfast has to offer – a private tour of Northern Ireland offers it all. As with all tours, the itinerary can be built around your interests ensuring you only visit attractions that interest you the most. A visit to the Belfast Titanic Experience is a definite must as this enormous museum and exhibit will re-introduce you to the world's most famous ship and you can even see memorabilia donated by survivors.
If you're not familiar with Belfast Black Taxi Tours, these unique tours of the city are given by local characters (who also happen to be taxi drivers) who will give you a lowdown on the troubles (the conflict) in Northern Ireland and drive you around to some of the worst affected areas, show you historical murals and peace walls and give you their own personal experiences and opinions of what happened and what is going on today. It's by far one of the most interesting and unforgettable ways to see Belfast city.
Finally, no trip to Northern Ireland would be complete without visiting the legendary Giants Causeway. Veiled in myths and legends, it's also of huge geographical importance and is one of the most beautiful heritage sites in Ireland, if not Europe.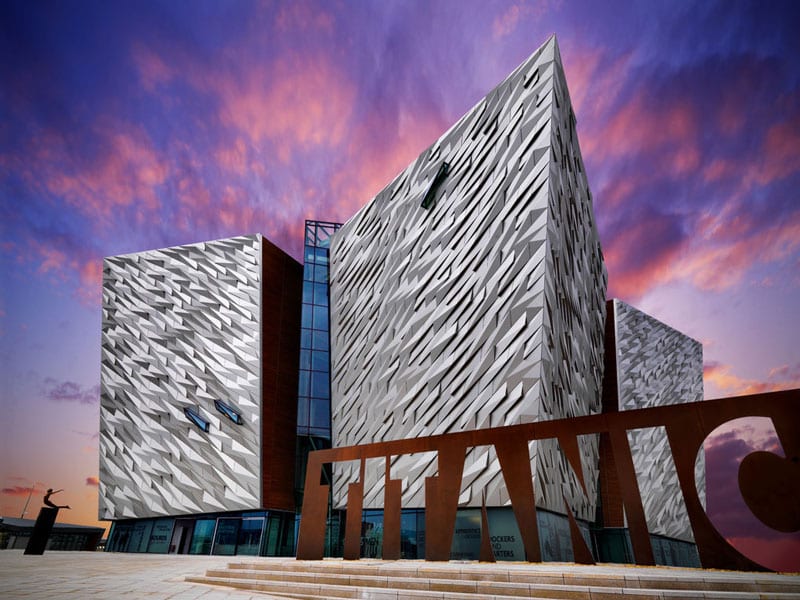 Private escorted tour to the Cliffs of Moher, the Wild Atlantic Way and Galway City
The benefit of taking a private tour to the Cliffs of Moher and Galway city is that you can tailor the tour to your needs. Choose what time you wish to leave and what time you want to return, where to go first and where to finish up. This means you can decide to catch the sunset at the cliffs or be in Galway in time for an evening session in the famous Tig Choli!
Choose to spend lunch in one of the cute seaside towns along the Wild Atlantic Way, such as Lisdoonvarna first made famous in an old song and now well known as the host village of the International Matchmaking Festival held in September each year. Explore the Cliff Coastal walk at your own leisure and pace, as there's a lot more to see that that first glimpse of the cliffs and the visitor centre. Spend some time exploring the burden, or ask your guide to take you to Lahinch to watch some work class surfers displaying their talent on the breaks.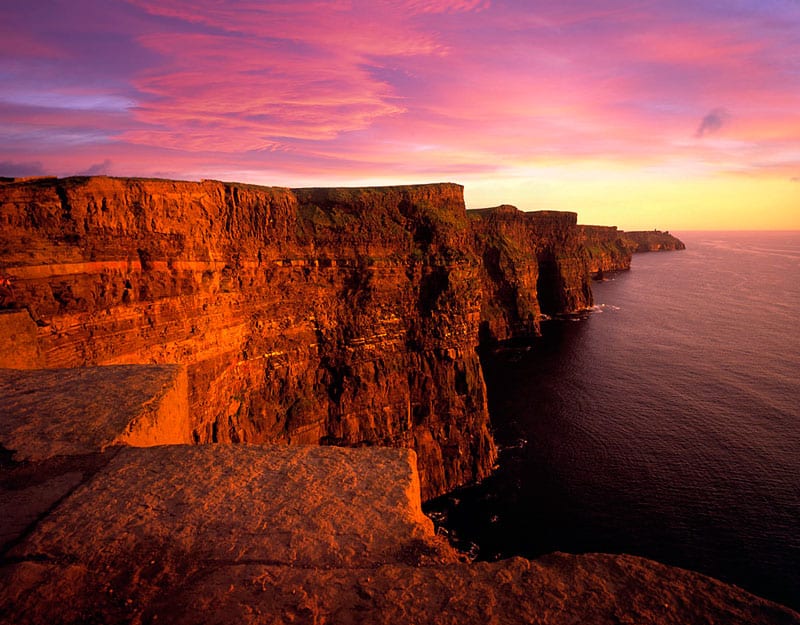 Dublin to Waterford and Kilkenny
While Dublin, Galway and even Kilkenny are quite well known by visitors to Ireland, Waterford tends to be a hidden gem. This historic city, located in the centre of Ireland's Ancient East, is over 1,000 years old and is home to both a medieval museum and the oldest completed building in Ireland, Reginald's Tower. Be sure to pay a visit to the Bishop's Tower and the famous Clock Tower which dates back to 1860.
This tour also takes in the best of Kilkenny, from the stunning castle grounds to the Kilkenny Brewery and some of Ireland's oldest drinking establishments! As with all other tours, this private tour can be tailored to your needs and interests – just let your guide know what suits you best!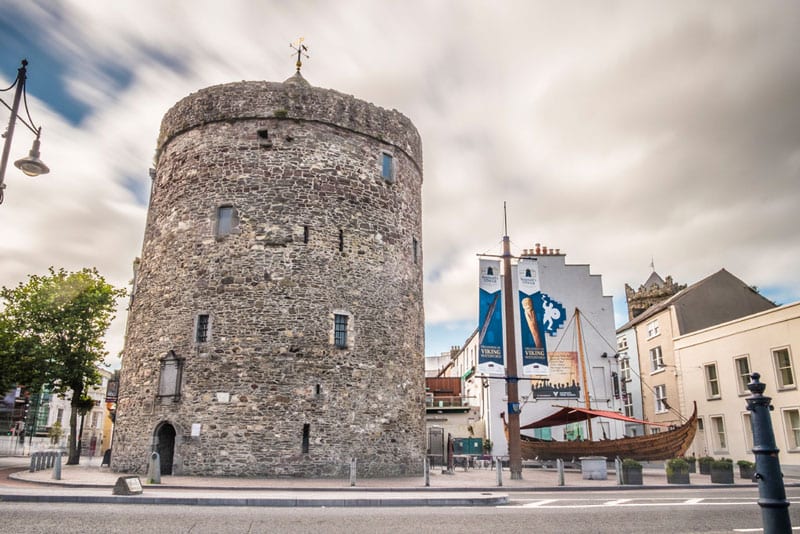 1916 Rising Walking Tour of Dublin
2016 has been a year of great significance for Ireland, commemorating 100 years since the 1916 Rising and remembering all the men and women who fought for Ireland's independence from Britain. A 1916 Rising Historical Walking Tour of Dublin will give you a complete introduction to the historic events that happened in 1916, with a particular focus on the Easter Rising and the characters who played leading roles. You will visit the most important historical sites in Dublin, including the General Post Office where you can still see bullet holes in the exterior facade. Your guide will point out major landmarks, statues of Irish freedom fighters and explain how many old landmarks have since been replaced by new modern ones, especially on O'Connell Street, the city's main thoroughfare.
Tours can be changed to suit your needs and interests, and there are many add-ons that will help your understanding of the happenings in Ireland in 1916 such as a tour of Kilmainham Gaol or a visit to the famous Glasnevin Cemetery where over 1 million Dubliners are buried, including some of Ireland's most well-known independence fighters.