Framed by the Irish Sea and the River Shannon and home to 5000 years of the country's history, the east of Ireland is as historic as it is beautiful. Whether you're strolling the streets of Kilkenny or hiking the hills of Wicklow, every corner of Ireland's Ancient East has a tale to tell.
Discover the stories of the east for yourself on an award-winning day tour from Dublin to Kilkenny, Wicklow and Glendalough with Wild Rover Tours.
Read on to find out what to expect on your day trip to Kilkenny, Wicklow and Glendalough…
Kilkenny

After departing Dublin at 8am, the first stop on your day trip is the charming city of Kilkenny, where we arrive at 10am. Here you will spend 2 hours, giving you time to wander the winding, cobbled streets of this historic city. Delve into the city's history with a stroll down the 'Medieval Mile', a discovery trail running through the centre of Kilkenny which links the 13th-century St Canice's Cathedral with Kilkenny Castle and everything in between, including the Medieval Mile Museum, Rothe House & Garden and more.
Kilkenny is home to a great selection of shops for you to enjoy on your trip. Be sure to pop into the Kilkenny Design Centre, famous for selling bespoke Irish craftwork. Feeling peckish? After your exploration, enjoy a coffee or a bite to eat in one of the many cafés or restaurants, before boarding back onto the coach and heading to your second stop.
Wicklow Gap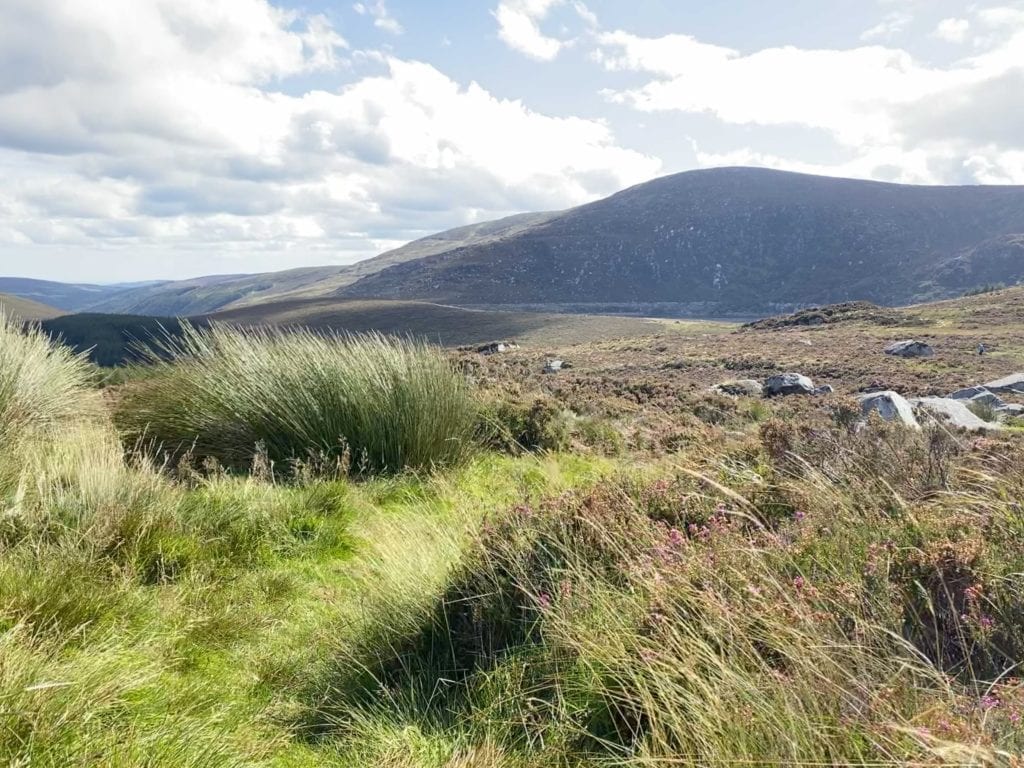 From Kilkenny, you will travel north to Wicklow, nicknamed the Garden County – and it's easy to see why! Home to some of the most incredible landscapes in Ireland, your eyes will be glued to the coach window as you drive through the quaint villages of Baltinglass, Tuckmill and Ireland's very own'Hollywood', before your stop at the Wicklow Gap, located on top of the Wicklow Mountains and overlooking the glens and valleys of County Wicklow.
Boasting steep glacial valleys and lush green hills, enjoy a 20-minute stop for a stroll and photo opportunities at the Wicklow Gap before departing for Glendalough.
Glendalough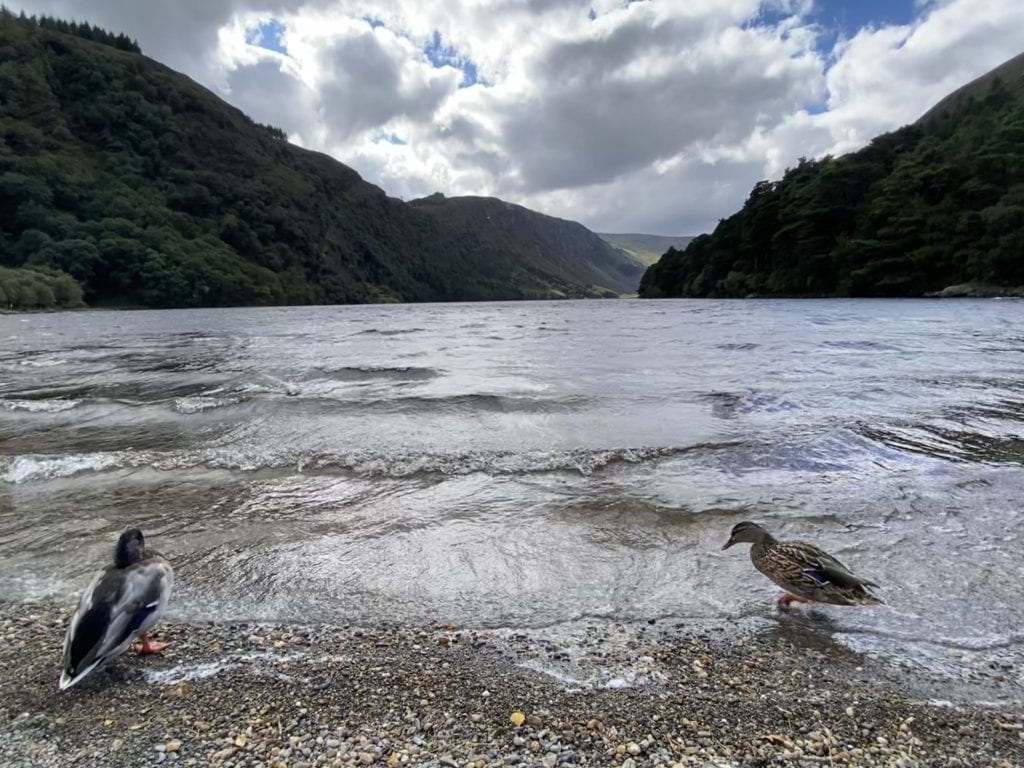 Continuing over the Wicklow Mountains, the third stop on your day trip to Kilkenny, Glendalough and Wicklow is the UNESCO World Heritage Site of Glendalough at about 2.30pm.
On arrival in Glendalough, passengers have the option to join your tour guide on a 30-minute guided tour of Glendalough's Monastic City. The Monastic city dates back to 600 AD and is heralded as a national monument of importance having played a vital role in reintroducing Christianity to Northern and Central Europe after the Dark Ages.
Your guide will leave you with some of the folklore and legendary stories of Glendalough's past and direct you towards the stunning Poulanass Waterfall and Upper Lake, where you will have ample time to take a walk and appreciate the natural beauty of the area.
Sheep Dog and Farm Trials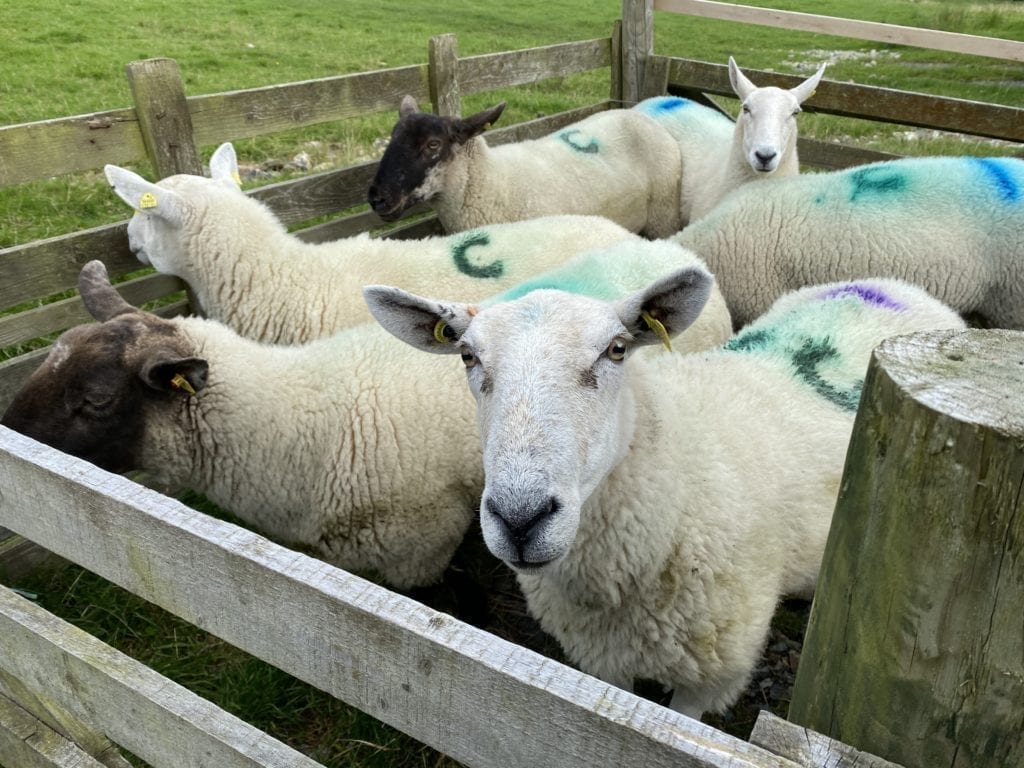 After departing Glendalough at 4.30pm, the fourth and final stop of your day tour brings you to an Irish farm, where you'll visit a real Irish shepherd working together with his best friend, the Border Collie sheepdog.
On your visit to the farm, you'll learn about farm life, the role of the Border Collie and watch, on command of the Shepherd, the dog herd the sheep across fields, through gates and fencing, over ditches and around trees to your feet! Depending on the time of the year, you will also have the opportunity to hold and feed a baby lamb. This is one experience not to be missed!
Departing just after 5pm, now it's time to sit back and relax as you enjoy your journey back to Dublin. Keep an eye out the window where you'll see the Sugarloaf Mountain and also catch a glimpse of the Powerscourt Estate and the Glen of Imaal before arriving back in Dublin city at approximately 6:15pm.
COVID-19 Protocols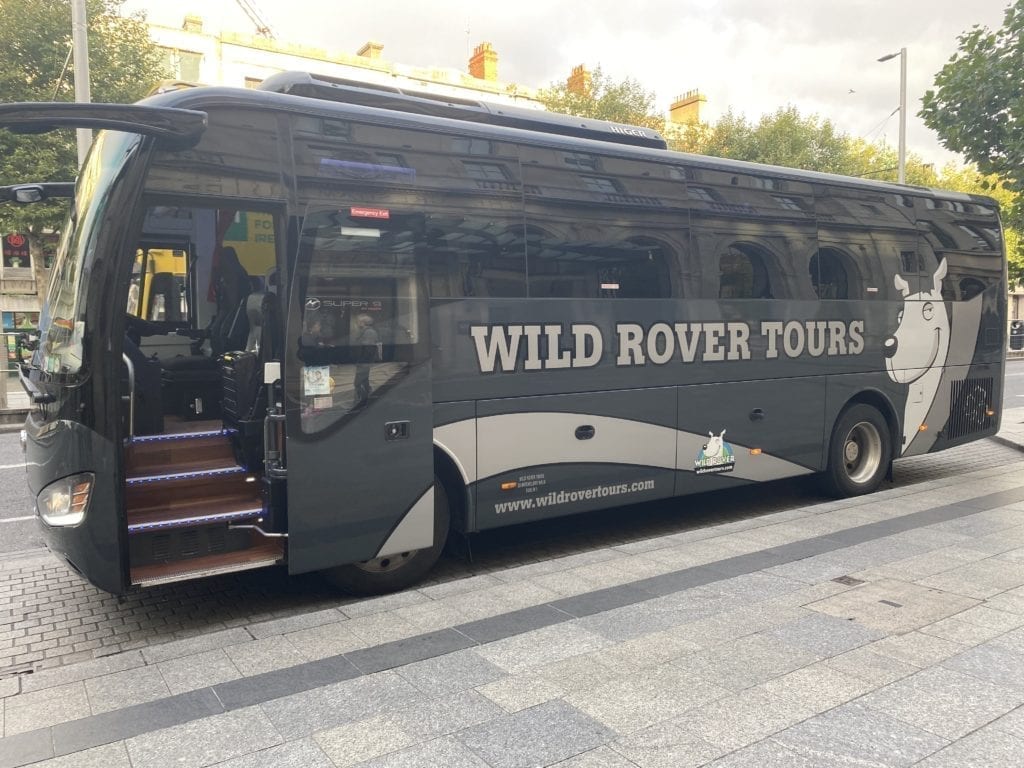 In light of the COVID-19 Pandemic, Wild Rover Tours has taken multiple steps to ensure the safety of both guests and staff on your day trip to Kilkenny, Wicklow and Glendalough . These steps include limiting passenger capacity per coach and the installation of Eco3 Air Purifier which destroys biological pollutants such as bacteria, viruses, moulds, allergens and germs.
State Legislation particular on the date of travel is adhered to by Wild Rover Tours.
What are you waiting for? Offering a flexible 100% refund policy and up to 30% off tour prices, book your day trip from Dublin to Kilkenny, Wicklow and Glendalough today and discover all this and more.