The west coast of Ireland is home to some of the country's most spectacular scenery, from imposing cliffs to golden beaches and everything in between. Experience some of the highlights of Ireland's Wild Atlantic Way with Wild Rover Tours on a day trip from Dublin to the iconic Cliffs of Moher, the beautiful Burren and the vibrant city of Galway.
Read on to find out what to expect on your day trip to the Cliffs of Moher, The Burren and Galway City…
Cliffs of Moher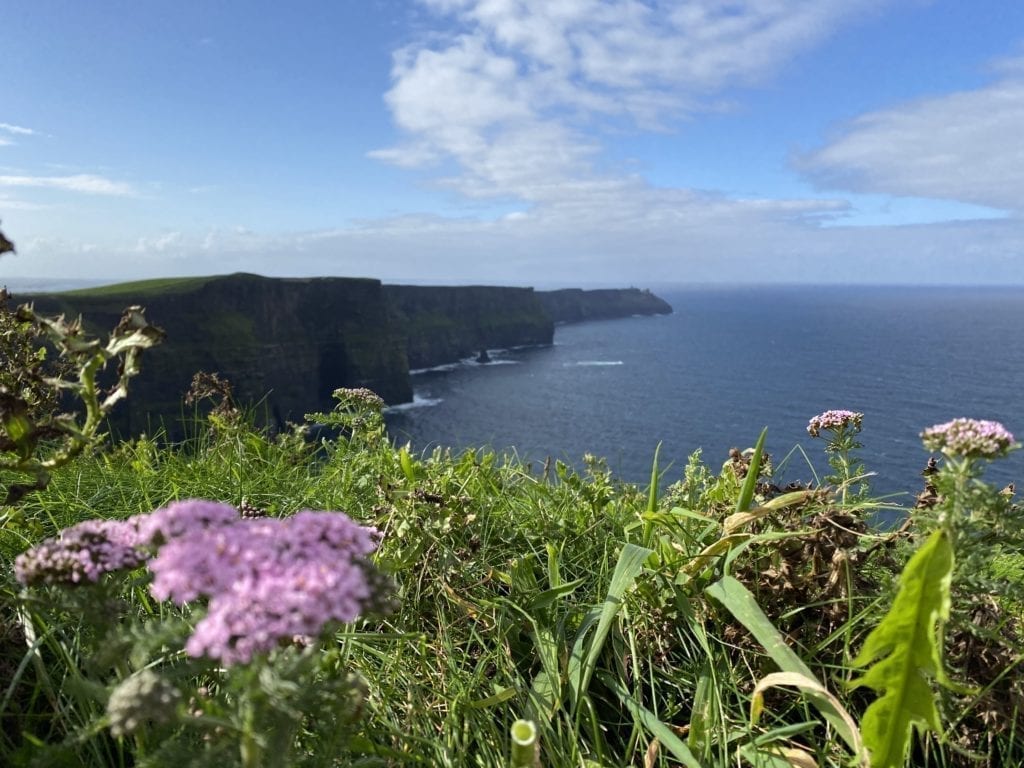 Your Wild Rover Tours day trip to the Cliffs of Moher, The Burren and Galway will begin at 6.55am when you will depart from Dublin city, travelling through Kildare and Limerick before arriving in the Banner County – Co. Clare. Here, your coach will pass by Bunratty Castle, a 15th-century medieval Norman fortress, and on through the picturesque surfing town of Lahinch, before arriving at the Cliffs of Moher at approximately 11am.
The cliffs span 8 kilometres along the western seaboard of Country Clare, reached heights of up 214m. The sheer height of the cliffs and the spectacular views are sure to leave a lasting impression. Your 2 hour stop at the cliffs allows ample time to explore the breathtaking landscape and visit O'Brien's Tower, which stands proudly on a headland off these wonderful cliffs and enjoy views of the Aran Islands and Galway Bay – don't forget your camera!
Your tour also includes a premium admittance ticket to The Atlantic Edge interpretive centre at the Cliffs of Moher. Here, you can see photographs, exhibits, displays and experiences that will add extra insight to the Cliffs of Moher, including The Ledge virtual reality cliff face adventure, shown in the audio-visual theatre, which allows you to experience life at the cliff face, both above and below sea level.
The Burren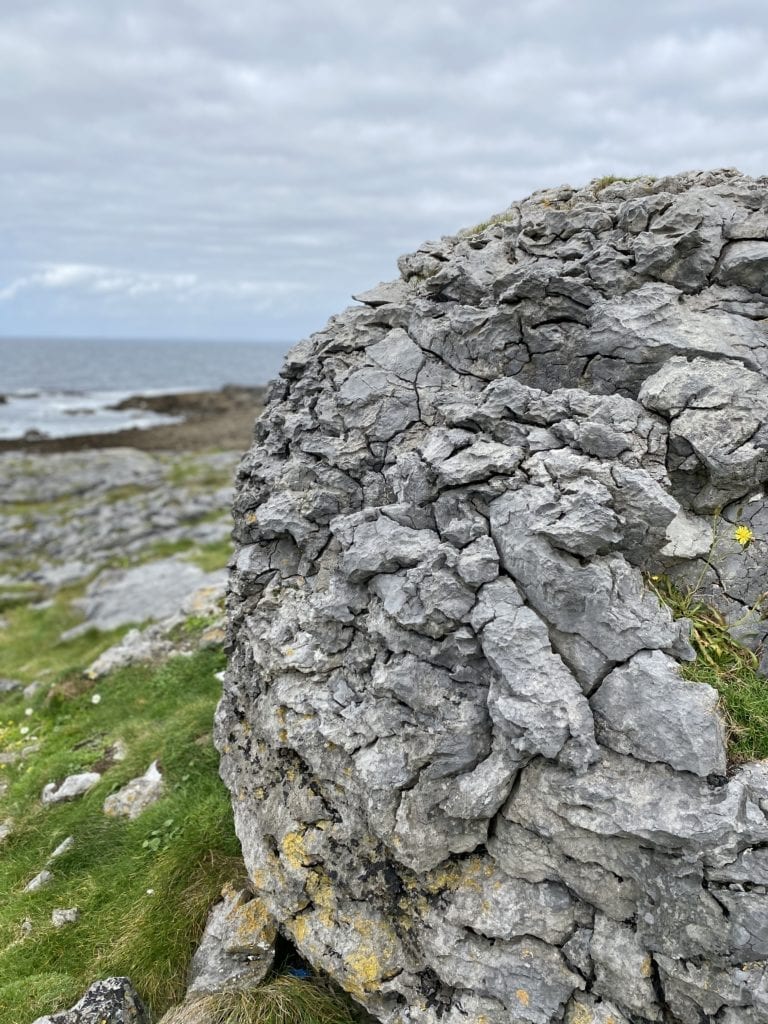 After departing from the Cliffs of Moher at 1pm, your day tour will continue as you enjoy a scenic drive along the Wild Atlantic Way before stopping for a photo opportunity in the Burren National Park, home to 75% of Ireland's native flora as well as ancient monuments, including megalithic tombs, fairy forts and famous Celtic crosses.
From here, your Wild Rover Tours' coach will travel around the scenic Galway Bay en route to Galway City, treating you to jaw-dropping ocean views, as well as points of interest such as Blackhead Lighthouse, Dunguaire Castle and Kinvara fishing village..
Galway City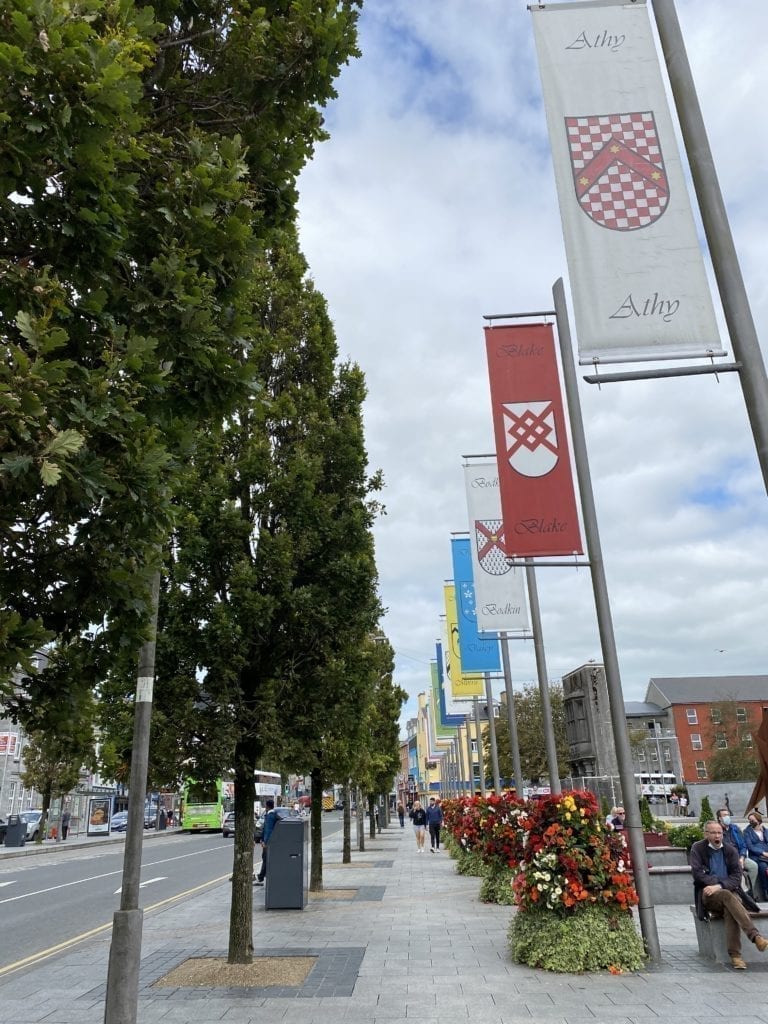 You'll arrive in Galway City at around 3.20pm. The city of the tribes, Galway is often referred to as Dublin's cooler, younger sister and is known as Ireland's cultural capital. Here, you can stretch your legs and spend two hours exploring the quaint cobbled streets of this medieval city. Get cosy in a local pub, enjoy the live music of the buskers on Shop Street and discover the hidden gems of Galway's speciality shops, boutiques and cafes. Departing Galway at 5.20pm, you can now sit back and relax as you begin our journey back to Dublin with wonderful memories to share.
COVID-19 Protocols
In light of the COVID-19 Pandemic, Wild Rover Tours has taken multiple steps to ensure the safety of both guests and staff on your day trip to the Cliffs of Moher, The Burren and Galway City. These steps include limiting passenger capacity per coach and the installation of Eco3 Air Purifier which destroys biological pollutants such as bacteria, viruses, moulds, allergens and germs.
State Legislation particular on the date of travel is adhered to by Wild Rover Tours.
Offering a flexible 100% refund policy and up to 30% off tour prices, book your day trip from Dublin to the Cliffs of Moher, The Burren and Galway City today and discover all this and more.