Summer in Ireland is festival season, from local arts festivals to major music events. Discover the 6 best festivals in Ireland this summer.
Summer Festivals in Ireland is a craig! If you are planning on visiting Ireland this summer, we have prepared a list of festivals that will give you an experience of the art and music scene in Ireland. Get your sunscreen and also a rain jacket for the exciting summer ahead in Ireland.
Earagail Arts Festival – 8th – 23rd July
Earagail Arts Festival is one of the most popular arts festivals in Ireland. This multidisciplinary arts festival consists of 16 days of music, theatre, visual arts, film, literature, circus & carnival. The festival brings together inspiring performers to Donegal's the Wild Atlantic Way.
Earagail Arts Festival serves as an excellent platform for cultural exchange with the participation of both local and international artists, showcasing their talents in artistic and magical venues like theatres, galleries, village halls, forests, and beaches. This year's festival will start on 8th July and will end on 23rd July 2023. For more details on the festival, check out the Earagail Arts Festival website or Instagram.
Longitude – 5th – 7th July
Longitude is one of Ireland's biggest and most celebrated music festivals. It's a music haven for music lovers that brings forth top music artists from across the globe. For the upcoming 2023 edition that is scheduled to take place between the 5th and 7th of July, Calvin Harris, Travis Scott, Lil Uzi Vert, and Anne-Marie are some of the musicians who will be performing at the festival.
In previous years, the festival has been headlined by popular artists such as Cardi B. Day, PLAYBOI CARTI, and A$AP Rocky. You can buy weekend tickets or day tickets to the three-day long festival on the Longitude Festival website. Check out Instagram for more details on the festival.
Indiependence Festival, Fri 4th – Sun 6th Aug 2023
Another extremely popular festival in Ireland is The Indiependence Festival. Started in 2006, this music and arts festival has featured some of the top artists around the globe including Manic Street Preachers, Public Enemy, Biffy Clyro, Lewis Capaldi and Tom Odell, The Coronas, Hozier, Kodaline, and Lyra. There's no better way to celebrate the bank holiday weekend than to attend this festival between Friday 4th to Sunday 6th of August in Deer Park in Mitchelstown, Cork.
This year's festival's headliners include Anne-Marie, Two Door Cinema Club, The Coronas, and the Dance Arena. To add to the fun, the festival has added Pitched Perfect camping for those looking for a camping experience. The limited VIP Arena Upgrade tickets and general weekend and day tickets are on sale now. Check out the Indiependence Festival website and Instagram for more information.
Fleadh Ceoil – 6th – 14th August
If you are looking to enjoy traditional Irish music, then the Fleadh Ceoil is the festival for you. One of the biggest festivals in Ireland celebrating traditional Irish music, The Fleadh Ceoil brings together Irish musicians from all walks of life. While the location of the festival changes every year, Mullingar in county West Meath will be hosting the festival for the second time in a row.
Last year's festival was a massive success with the impromptu session of local star and former One Direction member Niall Horan along with Scottish singer Lewis Capaldi in the local pub. The festival has an extremely relaxed format with musicians, singers, and dancers competing to win All-Ireland titles while the audience enjoys a wonderful environment. Check out the Instagram for more information.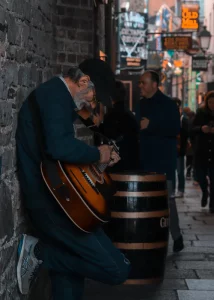 Lisdoonvarna Matchmaking Festival
A hub for matchmaking, this festival stems from an old Irish tradition. The Lisdoonvarna Matchmaking Festival is the biggest matchmaking festival in Europe which witnesses the participation of over 20,000 people. From pub crawls to dance, music, and racing, the festival is set to leave you with a love-filled time.
This world-renowned festival takes place in Lisdoonvarna during September and early October. If you aren't seeking love this festival still has a lot to offer for tourists, you never know what type of people you could meet and the fun that you will have! See Lisdoonvarna Matchmaking Festival for more information.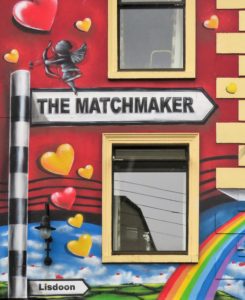 Electric Picnic – 30 August – 1 September
One of the most awaited music festivals in Ireland is Electric Picnic! First started in the year 2004, it has been compared to the UK's Glastonbury and has gained humongous popularity over the years.
The festival is so popular that it sold out in minutes. This year's festival will feature Billie Eilish, Niall Horan, and Lewis Capaldi Fred. The festival will also see the participation of Steve Lacy, IDLES, Jamie xx, Tom Odell, Rick Astley, Amyl & The Sniffers. The festival is set to return to Stradbally and will welcome over 70,000 music fans to experience Ireland's biggest music and arts festival.
Visiting Ireland for a festival this summer? Why not make the most of your visit and explore some of Ireland's amazing visitor attractions on a Wild Rover Tours day trip from Dublin. Check out our most popular day tours.