Ireland is a beautiful country that is full of scenic places to visit. From the buzzing cities to the fantastic city escapes and magical castles, Ireland offers a big list of places to explore. It's hard to decide the best places to visit. We have prepared a list for you to make your travel to Ireland more exciting and easier so that you don't miss out on anything.
St. Patrick's Festival
Originating in Ireland, St. Patrick Festival is popular across the world. This popular Irish festival is scheduled to take place on March 17 in the streets of Dublin. This year's iconic National St. Patrick's Day Parade will see more pageants, more marching bands, and more participants than ever before!  The festival will connect people from not only Ireland but across the world through contemporary and traditional Irish arts, culture, and heritage. Don't miss out on the parade on your visit to Ireland. Find out more about St. Patrick's Festival.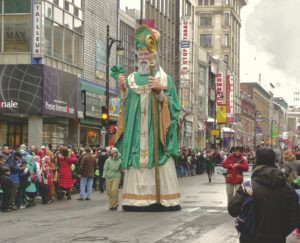 Bloomsday
Honouring the life of the legendary Irish writer James Joyce, Bloomsday is celebrated every year on June 16. For a bibliophile, the Bloomsday festival is a must-visit. This day is celebrated to honor the achievements of the legendary writer James Joyce.
The importance of the date – June 16 is interesting taken from his 1922 novel, "Ulysses," which takes place on June 16, 1904, and follows a day in the life of the story's protagonist – Leopold Bloom.  Leopold Bloom's story from Ulysses is known as one of James Joyce's most significant modernist literary works.
Learn more interesting facts about James Joyce and celebrate Bloomsday with reading, dramatizations, pub crawls, and much more.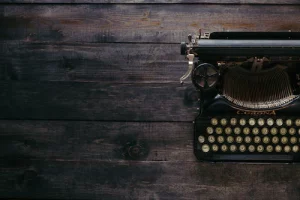 The Galway Arts Festival
Do you know that the European city of culture – Galway hosts an arts festival? This vibrant city steeped in history and culture holds an International Arts Festival every year. The 46th Galway International Arts Festival is confirmed for 17 – 30 July 2023.
The festival will include events throughout Galway City with a stellar line-up of theatre, music, comedy, visual art, dance, and literary events from artists from Africa, America, Asia, Australia, Europe, and of course Ireland.
For the 2023 Galway Arts Festival, festivities will return to the specially constructed Festival Big Top in the breath-taking setting by the banks of Galway's River Corrib. Bell X1, Tones And I, Kaiser Chiefs, and Fat Freddy's Drop are some of the biggest names at the festival.
Game of Thrones Tour
Are you an ardent follower of Games of Thrones? If you have got a GOT fever, this tour is a must-visit for you. From visiting the iconic GOT locations including the city of Braavos, The 'Dark Hedges' of the King's Road to the House of Greyjoy (otherwise known as the Dunluce Castle, the GOT tour makes you feel like you are actually on the show.
The Northern Irish County of Antrim is a crucial part of the GOT tour as this magnificent county hosts the key filming locations of the show. Additionally, check out the epic Dark Hedges during the sunrise for the best pictures. Dress up as your favourite character of the show and feel like you are living in the show.
Explore all the magnificent locations with our private Game of Thrones tour from Dublin. Check out this video to see what you can expect.
Sea Sessions 2023
Sea Sessions festival is an extremely popular festival among locals and is a very fun festival dedicated to surfing and music. The festival takes place in the seaside town of Bundoran from June 16 to 18, 2023. This charming town is a hot spot for surfing. If you like surfing, it's definitely a must-visit.
The beach in Bundoran is one of the best in Ireland for surfing so imagine how great it would be to spend the whole day surfing and then the whole night dancing!  The 2023 edition of Sea Sessions will also see major names including Cian Ducrot, Girls of the Internet, Grooverider, Katie Phelan and King Kong Company. For more information see Sea Sessions – Surf Music Festival, Bundoran
Lisdoonvarna Matchmaking Festival
A hub for matchmaking, this festival interestingly is a very old Irish tradition. The Lisdoonvarna Matchmaking Festival is the biggest matchmaking festival in Europe which witnesses the participation of over 20,000 people. From pub crawls to dance, music, and racing, the festival is set to leave you with a love-filled time.
This world-renowned festival takes place in Lisdoonvarna during September and early October. If you aren't seeking love this festival still has a lot to offer for tourists, you never know what type of people you could meet and the fun that you will have!
Killarney National Park
County Kerry in Ireland is a magical place with magnificent scenery. It's one of the most beautiful counties in Ireland. A vast area of untamed, hilly terrain extends southwest of County Kerry and descends to the renowned Lakes of Killarney. Killarney National Park, with its amazing blend of mountains, lakes, woods, and waterfalls, is located here and spans 10,000 hectares.
There are a number of gorgeous national parks in Ireland but one of the most beautiful has to be the Killarney National Park. It is also the first National Park in Ireland and it offers a range of things to see and do around the park.
Ireland's highest mountain, Carrauntoohil, also is situated in this park so if you're looking for a challenge then this is the place to go!
Skellig Michael, the Star Wars island
If you are a Star Wars buff then you'll know that Luke Skywalker was hiding out on the exotic Irish island of Ahch-To.
The ream name of the island is Skellig Michael and it is a fantastic place to visit in Ireland in 2023. The island itself is a UNESCO World Heritage site because of the ancient Gaelic Christian monastery that exists there. There are still a number of the original beehive shaped buildings that the monks used to live on the island and it is famous for its steep steps and sheer cliffs… Not for the faint-hearted! The island is extremely remote and 7 miles away from the Irish coast in the county of Kerry.
Since the movie's release, it has become more and more popular among tourists and there is a long waiting list to go and visit them.
Thank you for reading our article Best Places to Visit in Ireland in 2023. Are you planning your next Irish holiday? Discover the very best of Ireland's attractions on a Wild Rover day trip from Dublin.