The Cliffs of Moher can easily be visited from Dublin in a day. Even though it's just a three-hour journey, there are still plenty of things to see and do on the drive from Dublin to the Cliffs of Moher. Depending on the route taken, you can see castles, lighthouses, wild landscapes, rugged seascapes and a whole lot more.
Dublin to Cliffs of Moher via Limerick
Things to see:
Newbridge Silverware
Newbridge has been crafting products since 1934 in Co. Kildare. You can take a tour of the factory and see the jewellery, cutlery and tableware being made. On the tour, you'll also learn about the history of the company and hear tales of the generations of craftsmen that have worked there. You'll also get to see the old machines in action. Also on site is the marvellous Museum of Style Icons as well as a gift shop and cafe. There are always great exhibitions too.
The National Stud and Japanese Gardens
The Irish National Stud is the only stud farm in Ireland open to the public and offering daily tours. Within the grounds of the National Stud are the beautiful Japanese Gardens. Here you can enjoy a stroll amongst the trickling streams, vibrant colours, perfumed air and visit the Bridge of Life and Tea House. You can also admire St Fiachra's Garden, which was created to celebrate the Millennium and commemorates the patron saint of gardeners. There's also a restaurant and picnic area.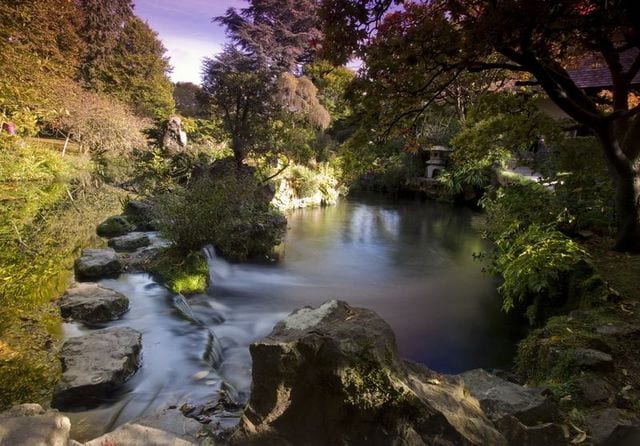 Barrack Obama Plaza
Barrack Obama Plaza is a motorway service station that has turned into a tourist attraction and you should plan a stop here. No, really you should. I mean, think about it. It is a service station dedicated to Barack Obama because his great-great-great-grandfather was from nearby Moneygall village.
You can, no, you MUST have your photo taken with a cardboard cutout Barrack and Michelle Obama. And then you can buy a pin of Barrack's face with the word 'Moneygall' on it, as well as other essential items, like t-shirts, keyrings and sticks of rock. Oh, and there's also a visitor centre with an informative exhibition showcasing the history of Irish emigration across the world. It really is the greatest service station in the world, probably.
Bunratty Castle
Bunratty Castle is a 15th-century medieval Norman fortress and one of the most historic castles on the west coast of Ireland. A visit to the castle will give you a glimpse into Ireland's past and the history of the castle and its occupants.
There is also a folk park on the castle grounds which has over 30 buildings reconstructed to tell a visual history of life in Ireland over a century ago. The living village features rural farmhouses, shops and streets furnished as they would have been all those years ago. It is a fascinating and fun way to learn about the past.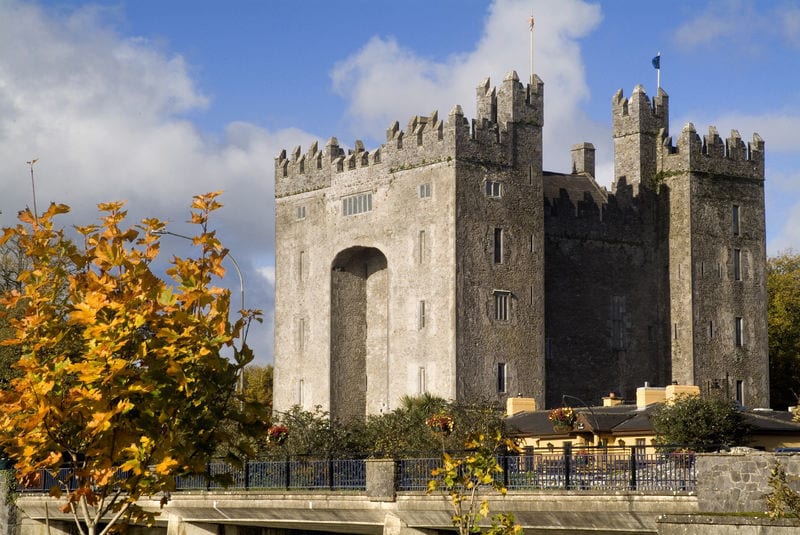 Lahinch
Lahinch is a lively holiday resort as well as being a world-famous surfing and golfing destination. Lahinch has a Blue Flag beach and is a popular spot for surfing, kite surfing and kayaking. There is also a pretty promenade with loads of places to stop for fish and chips and an ice-cream cone, or two. Lahinch Seaworld has one of the largest indoor aquariums in Ireland and there is also a leisure centre with 25-metre pool.
Dublin to Cliffs of Moher via Galway
Things to see:
Battle of Aughrim Visitor Centre
At the Battle of Aughrim Visitor Centre, you are transported back in time to relive a historic battle that changed the course of Irish history. More than 45,000 soldiers battled it out at Aughrim in 1691 and over 7,000 lost their lives on the battlefield. In fact, the blood of the dead pooled in a ditch known as 'The Bloody Hallow' and this is considered one of the most haunted places in Ireland. Visit if you dare.
Dunguaire Castle
Dunguaire Castle is a 16th-century tower house which gets its name from the legendary king of Connacht, the Dun of King Guaire. It is said to be the most photographed castle in Ireland, and when you clasp eyes on it, you'll understand why. It is magnificent and stands proudly on a hill on Galway Bay. It is a very picturesque setting.
A visit to the castle gives an insight into the life of its inhabitants from as far back as 1520. Medieval banquets are also held in the castle with readings of extracts from the works of Synge, Yeats, Shaw and O'Casey. The castle is not only associated with sieges and battles but with literary history too.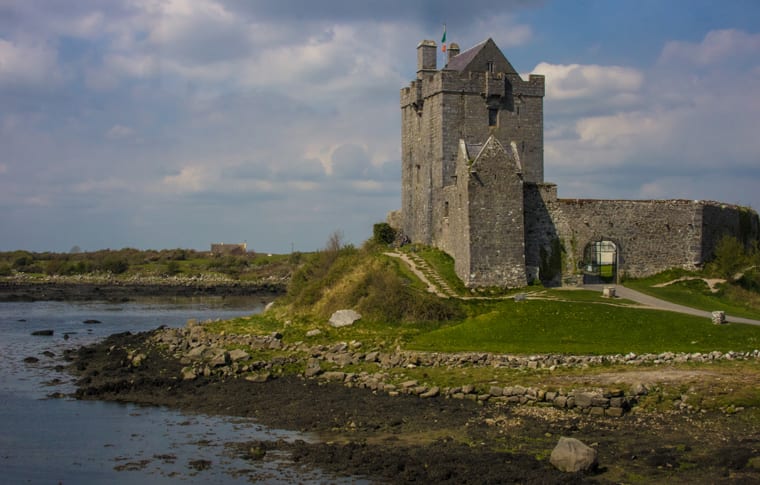 Blackhead Lighthouse
The Blackhead Lighthouse was constructed in 1936 and is strikingly beautiful in its simplicity. It makes for a wonderful photo with stunning views of Galway Bay and the Aran Islands. You can walk the Blackhead Loop which takes you through varied scenery along the coast and inland past the Blackhead Lighthouse and the stone-age fort of Cathair Dhuin Irghuis.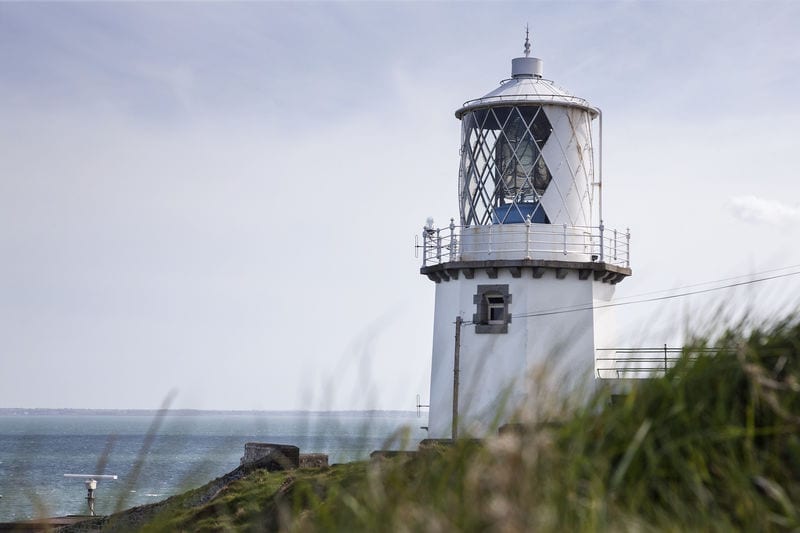 The Burren
The Burren National Park, along with the Cliffs of Moher, is such a special area that it is a UNESCO Global Geopark. That means it is an internationally designated area of geological interest. The lunar-like landscape of The Burren is remarkable and feels very otherworldly. The area is home to the longest cave system in Ireland, the largest stalactite in Europe as well as being home to fairy forts, ancient monuments, Celtic crosses and megalithic tombs that are older than the pyramids of Egypt.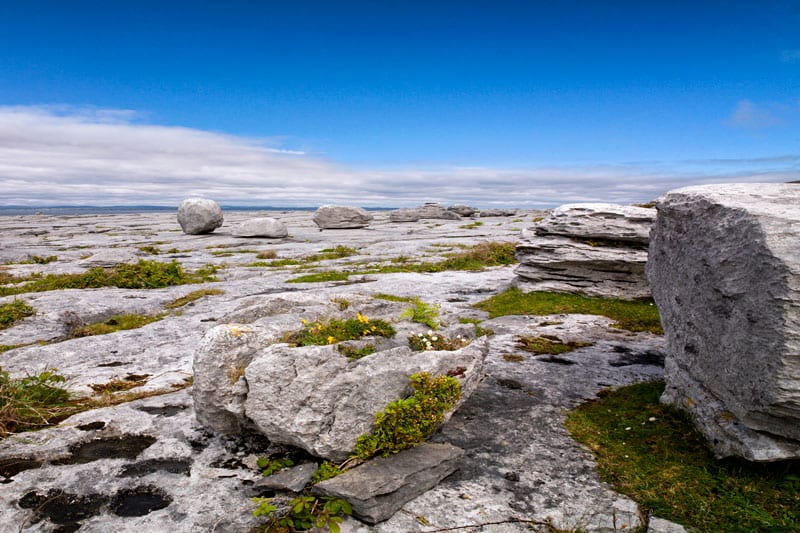 Cliffs of Moher Tours
If you are planning a trip to Ireland and would like to visit the Cliffs of Moher, why not book a day tour from Dublin with Wild Rover Tours?
Our multi-award winning, full-day tour to the Cliffs of Moher departs from Dublin daily. Take the stress out of your day, sit back and enjoy spectacular views along the Wild Atlantic Way and the stunning Burren National Park. After your visit to the Cliffs of Moher head to the quaint city of Galway to take in the street performers and dance along to traditional Irish folk music with a guided walking tour!
If you a looking for a more bespoke itinerary, we can also arrange a private tour of the Cliffs of Moher from Dublin.