Everybody wants to visit Ireland at some point in their travel career. It's lush, green and offers breathtaking landscapes you can't find everywhere else! With their unique culture, us Irish are known around the world as some of the friendliest people in the world! While tourists arriving in Ireland will start their trip in Dublin's fair city, here are some great reasons we believe Wicklow is the most beautiful place in Ireland and why you should take a tour there.
Located on the east coast of Ireland, Wicklow is known as the "garden of Ireland". Only a 30-minute drive south of Dublin, it's very easy to add this destination to your Ireland itinerary. Picture a mixture of beaches, cliffs, mountains and lakes where you'll definitely get your dose of the great outdoors.
Here are our top reasons why you must travel to Wicklow.
1. Wicklow Mountains National Park
Wicklow Mountains National Park is Ireland's largest National Park! Covering more than 20,000 hectares, you can enjoy the mountain scenery. Ideal for walking or cycling around, this is where you want to head to enjoy a bit of peacefulness and wilderness.
You can also practice water sports on the lakes and rivers. Whether you want to hop on a canoe, a jetski or on a boat, you will have plenty of quiet spots to pick from. You can even go scuba-diving while you're there!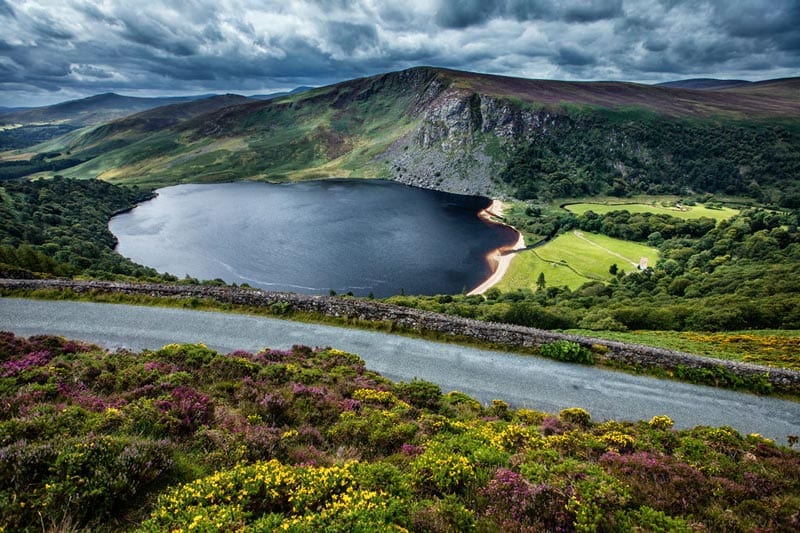 2. Glendalough
Glendalough is one of the most beautiful spots in Wicklow. This place is well known because of the valley of the two lakes, which is a historical, archaeological and scenery gem where you are likely to encounter wildlife. While you're there you can also visit the Monastic City to see the monuments up close followed by a walk around the lakes.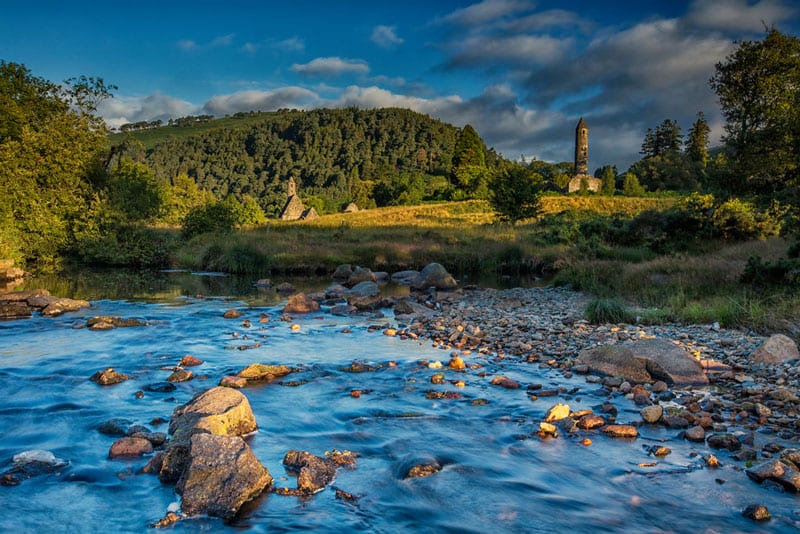 3. Blessington Lakes
50 years ago the building of the Poulaphouca Dam and hydroelectric station formed the Blessington Lakes. This is the largest man-made lake you can find in Ireland and is an amazing outdoor destination. Paddle around the lakes, ride your bike or even try a unique golf experience while you're in the area.
4. Brittas Bay
Brittas Bay is one of the most beautiful beaches you can find on the East coast of Ireland. Picture 5 kilometres of white sand and you're almost there! Known for its cleanliness and its high-quality beaches, it's definitely where you want to relax while sunbathing. Also popular for golfing, horse riding and surfing, you should have enough things to see and to do while you are getting a tan.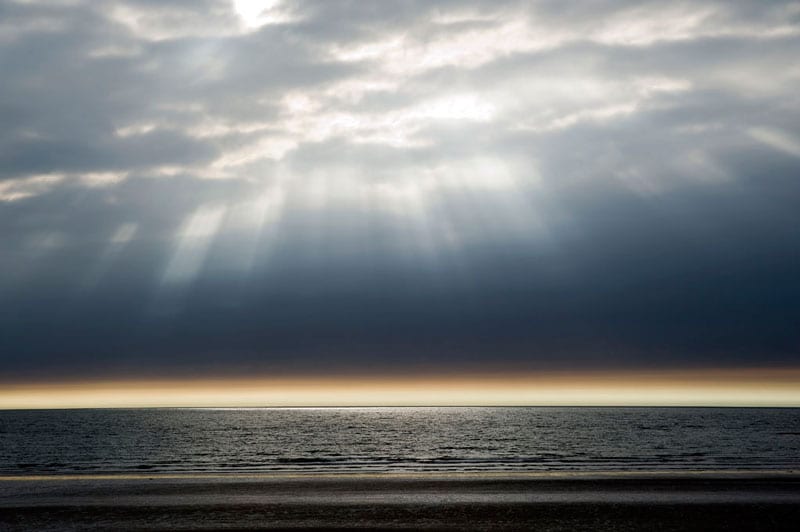 5. Powerscourt Waterfall
Powerscourt Waterfall is Ireland's highest waterfall, 121 metres of pure beauty! Surrounded by a forest, you can enjoy the peace and the quiet while hearing the sweet melody created by the waterfall. Ideal for a picnic or for a barbecue (if it's not raining!), this spot is perfect for those who fancy a romantic time but it also a beautiful spot to visit with family and friends. You can also wander around to discover a wide variety of flora and fauna.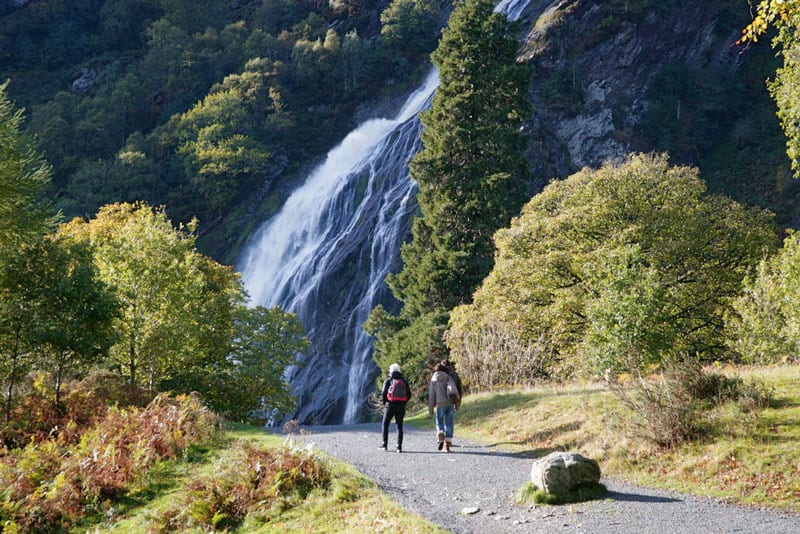 6. Bray to Greystones
Bray is the biggest town in County Wicklow. Right on the coast, it's the perfect place for a long you walk if you want to admire the views of Dublin Bay and the Irish sea! Known for its famous scenic cliff walk that will bring you to Greystones, you are going to fall for the views found along this 6-kilometre walkway. If you had to pick one walk while you're in Wicklow, this should be the one.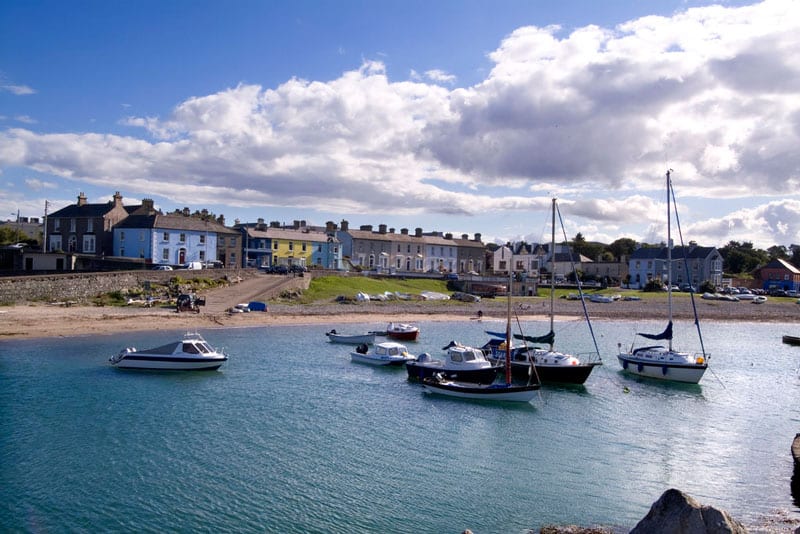 7. Wicklow Town
Wicklow town is a typical and traditional Irish town. It's the perfect spot to learn more about the historical bits associated to Wicklow and to visit some haunted and spooky sites. It's also a great destination for golfers, sports addicts and foodies.
8. The Great Sugarloaf
The Great Sugarloaf is one of the most photogenic mountains you can find in Ireland. As it's a bit isolated from other hills, its particular shape makes it look a lot bigger than it's actual height. Located only 4 kilometres west of Kilmacanogue, you won't have any excuses to miss this short 2-hour walk offering you breathtaking views along the way.
Wicklow has so many natural beauty to offer that it simply has to be on your Irish itinerary. It might be exactly what you need; gorgeous landscapes, friendly vibes and all the quietness a human can take in!
Would you like to visit Wicklow? What part would you like to discover? Find out about our day trips from Dublin to Wicklow and explore the beauty of this stunning part of Ireland.