What To Pack for A Winter Bus Tour To The Cliffs Of Moher
One of the best things about travelling in Ireland is that the weather is pretty much the same all year round. We tend to experience four seasons in one day regardless of whether it is July or November. Granted, this could be viewed as a negative, but it really means that you can always come prepared. The temperature sticks to an average of 15'c all year round and rain can and should be expected at all times.
If you are planning a day trip from Dublin to visit the Cliffs of Moher this Winter (or even next Spring or Summer!!) there are a few packing essentials that every good tourist should remember to bring. To make your trip more enjoyable, we have put this quick packing list for a winter bus trip to the Cliffs of Moher just for you.
If a day trip to the Cliffs of Moher is on the agenda, check out the Wild Rovers day tour to the Cliffs of Moher and also take in the sights of Galway City and the Wild Atlantic Way.
The main point to remember? Expect the unexpected!
Walking boots with a good grip
While these aren't essential, and not owning a pair should definitely not stop you from travelling to the Cliffs of Moher, a pair of walking boots with a good grip are the best choice of footwear for visiting the Wild Atlantic Way. Due to the regular rain Ireland experiences, the paths at the Cliffs of Moher can be very muddy at times and slipping at the Cliffs of Moher is really not something you want to do! Not only will you get covered in mud and possibly freeze to death, but there is also that you could slip and fall off the edge of the cliff. Not a pleasant end to your stay in magical Ireland!!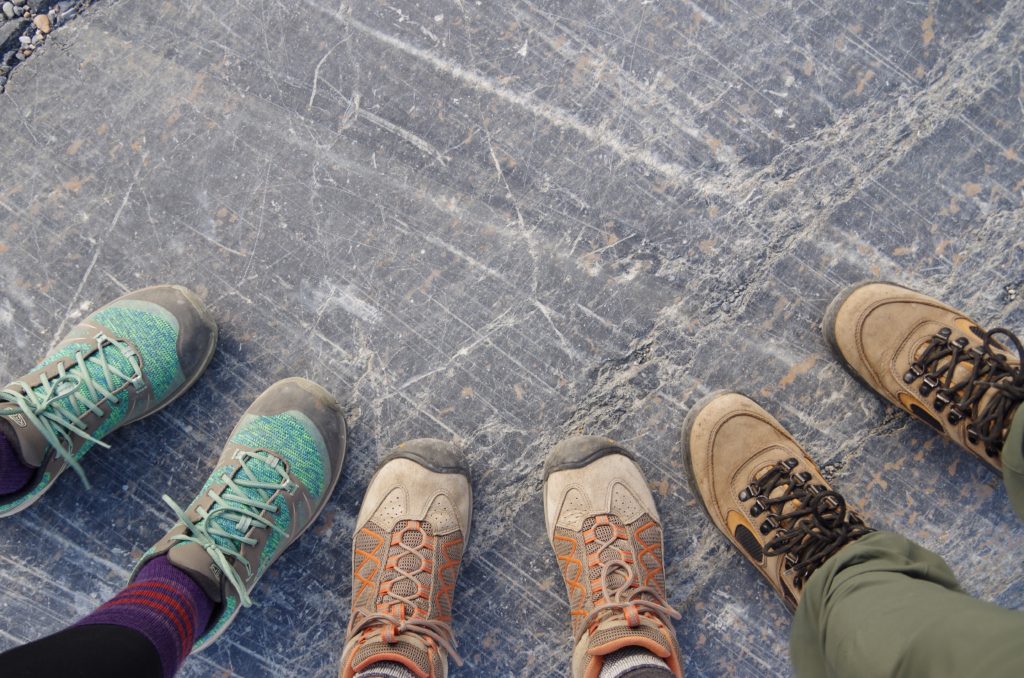 A Warm Winter jacket
Ireland tends to be a little chilly all year round but as the Cliffs of Moher are exposed to the wild winds and rain blowing in from the Atlantic, it can be one of the windiest spots in Ireland. If you're taking a Winter bus tour to the Cliffs Of Moher, be sure to wrap up warm and carry a waterproof jacket or poncho in your bag at all times. Even if it's a beautifully sunny day, you will still likely get wet as the wind works in magical ways here and funnels water from the ocean up the sides of the cliffs and right over onto the visitor centre footpath!
Your Camera
The Cliffs of Moher is one of the most Instagrammable places in Ireland so, bringing along your camera, whether on your phone or standalone, is essential to pack for your Winter bus trip here. There are so many incredible photo opportunities that are too good to miss out on. If you have a tripod for your phone or camera, we highly recommend you bring that along too. On a clear day, expect views of the Aran Islands and Galway Bay. For the perfect photo, we recommend heading towards O'Brien's Tower, a 19th century viewing tower, to capture the iconic photo of the wild Atlantic Ocean against the row of mighty cliffs!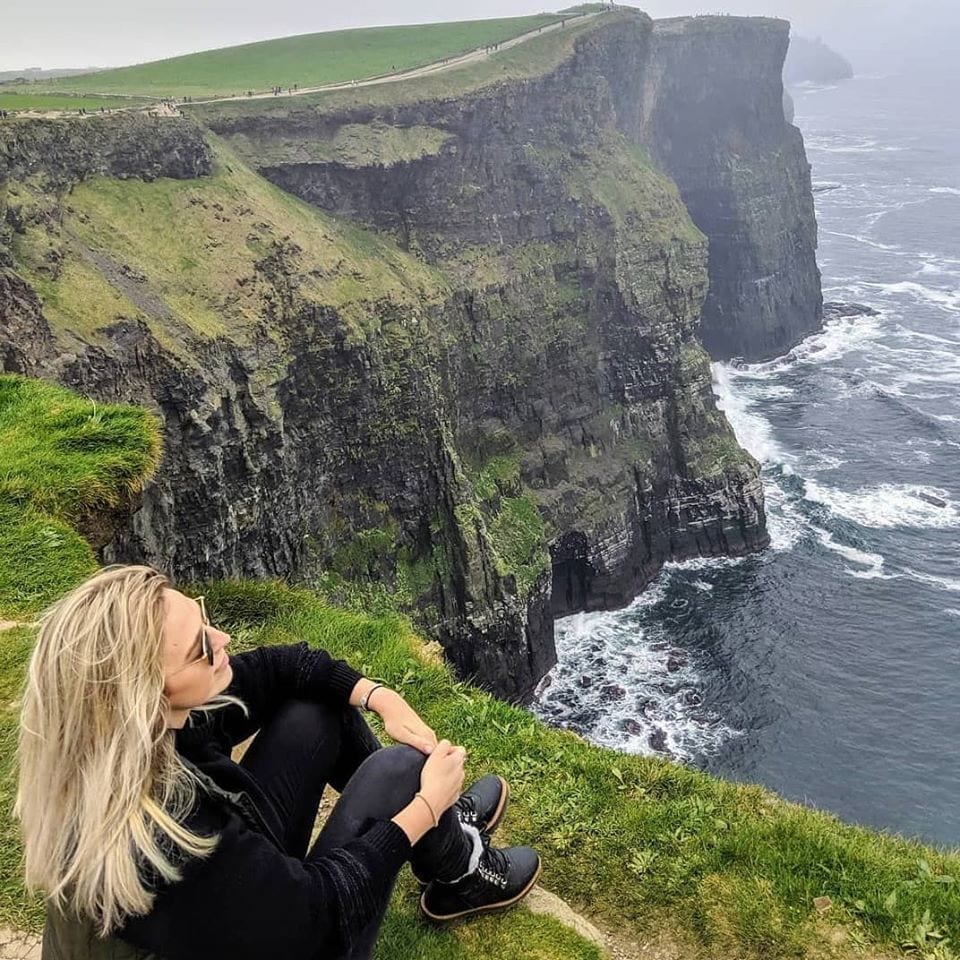 Image: Unsplash.com, November 2021
Hat or Headband
Besides keeping you warm, a hat or headband is essential for a trip to the Cliffs of Moher, especially for those with long hair! The wind can get so crazy there that without a hat or headband to tame your hair, all your photos will have you looking like Mufasa from The Lion King and you might even find it difficult to see where you're going. A scarf can be both a help and a hindrance as while it will keep you warm it will also blow all over the place and might even make its own way off the side of the cliff!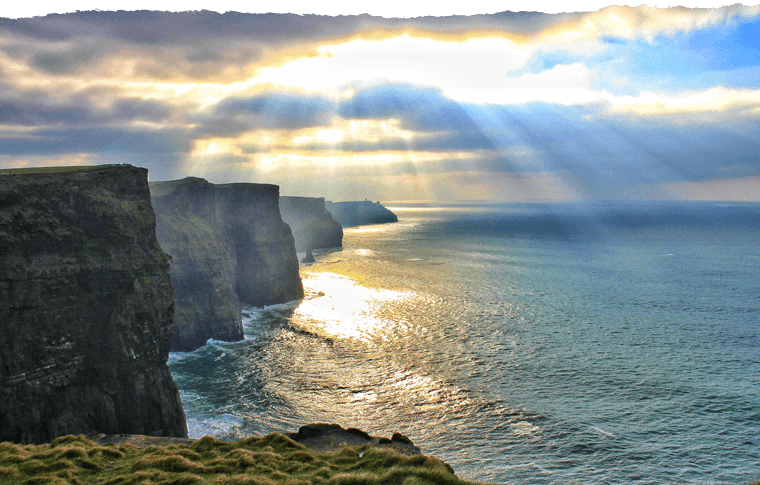 Binoculars
If you are interested in watching the spectacular bird life of the Cliffs or getting a better look at the rugged coast and the wild Atlantic waves below, bringing along a good pair of binoculars is a great idea. If you don't own any, fear not, as there are some coin operated viewing stations which anyone can use at their leisure to enjoy this particular landscape of Ireland.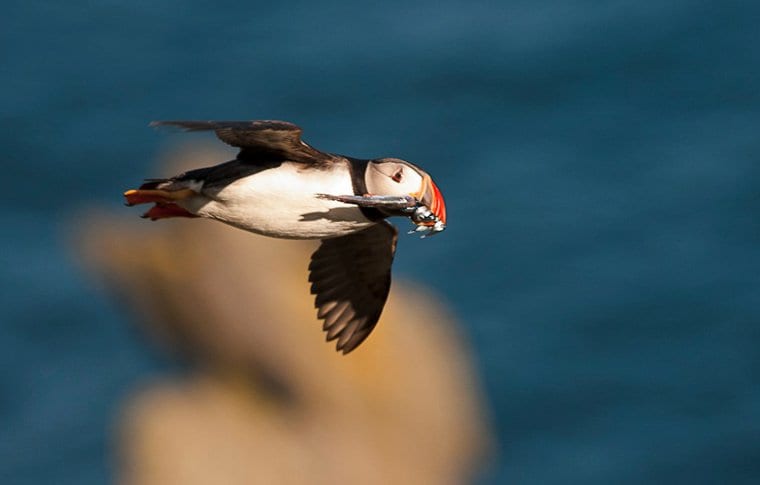 What NOT to pack for A Winter Bus Tour To The Cliffs Of Moher
We strongly advise you leave your umbrella at home. The winds here can be so strong that at best you will return to the bus with a broken umbrella and at worst you might injure someone or even worse, injure yourself! Instead of an umbrella, pack a warm winter jacket with a hood to shelter from any rain.
While a packed lunch can be fun, we advise you keep some room in your stomach for some tasty freshly caught Galway Bay Oysters which can be bought in many of the pubs in Galway, the last stop on out Cliffs of Moher day tour.