St. Patricks Day happens every year on the 17th of March and this year promises to be one of the biggest celebrations yet for a number of reasons.
First off, it falls on a Saturday this year which means that there is always a bigger turn out on the day.
As well as that, Ireland and England will play against each other in rugby. The match won't be in Ireland but you can guarantee that every pub will have the match playing on their screens.
If you are planning on spending a few days in Ireland during St. Patricks Day then here is our list of the top tips to help you have the best day possible:
1. Show up early for the parade
One of the highlights of St. Patricks Day is the fantastic parade that makes its way down the streets of Dublin. It attracts hundreds of thousands of people every year. It is vital that you get to the parade an hour or two earlier to ensure that you will be able to see the parade, especially if you are travelling with young children.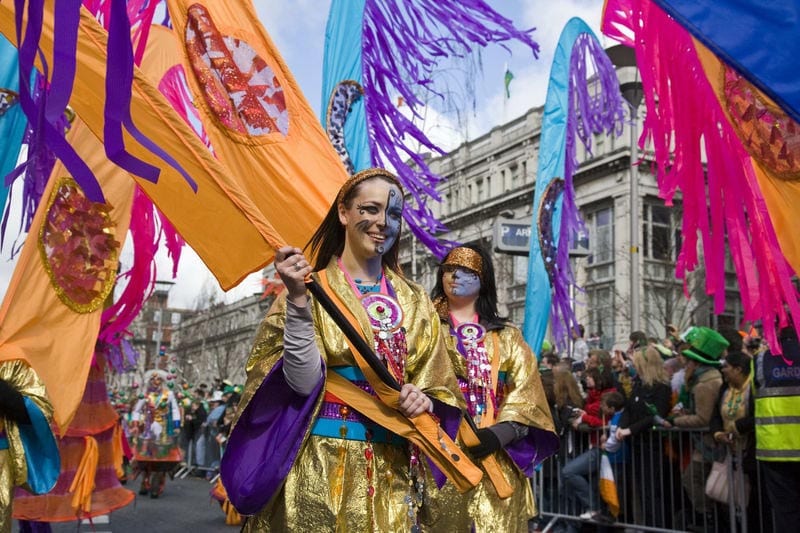 2. Drinking on St Patricks Day
If you plan on having a good day then make sure to pace yourself! If you drink during the day take it easy. The festival begins early in the day and people will be partying late into the night so there is no rush.
3. How Long is St Patricks Day Festival in Ireland?
Though many think all the action happens on the 17th, the St. Patrick's Day Festival lasts from the 15th to the 19th of March and is a great chance to explore the city and take part in the numerous cultural and historical events happening all over.
4. If you're out in Dublin, don't bring any valuables
Dublin doesn't have a huge pickpocket culture but if you leave a phone or handbag down in a pub it can disappear in an instant. If you are out to celebrate the festival, leave most of your valuables in the hotel and just focus on having a great day without having to stress out over losing your belongings.
5. If you want to sit down at a table in a pub, try moving away from City Center
Dublin City Center will be absolutely full of people on the day and finding a place to chill out will be hard. There are some lovely parts of the city that are only a short walk away from the city centre. We would highly recommend the Smithfield area of the city, there are some great pubs there. You could also pay the Guinness Storehouse a visit and skip the queues with our Fast Track tickets. 
6. If you want to meet people, find a pub crawl
If you are travelling solo and want to spend the day with some like-minded travellers then you can always take part in a pub crawl on the day. Most hostels will be offering pub crawls and it's a great way to see some interesting pubs.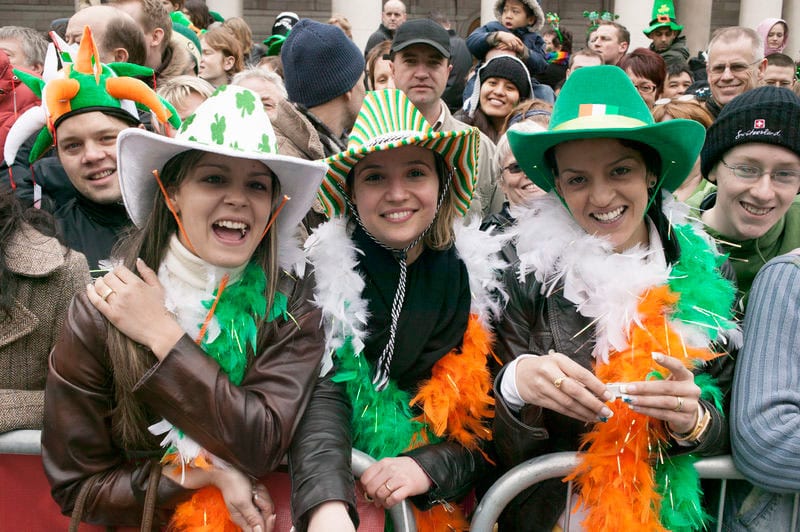 7. Eat a hearty breakfast
The day is long and you will be on your feet for most of it so don't forget to have a big, hearty Irish breakfast in the morning to give you the energy that you will need to survive the day.
8. Cash is king on the day
There are plenty of ATMs around Dublin City but there they will be in high demand and it could take a long time to actually get money out. To avoid this, bring your cash out with you and it will save you having to make the trip.
9. Check out Temple Bar but be careful
Temple Bar will the epicentre of the St. Patricks Day Festival. There will be music in every pub and there is no doubt that there will be a party on the streets. But be careful!
Alcohol prices in Temple Bar are very expensive and the price increases late into the night. Don't spend €7 on a pint of Guinness when you can get it for €4 elsewhere.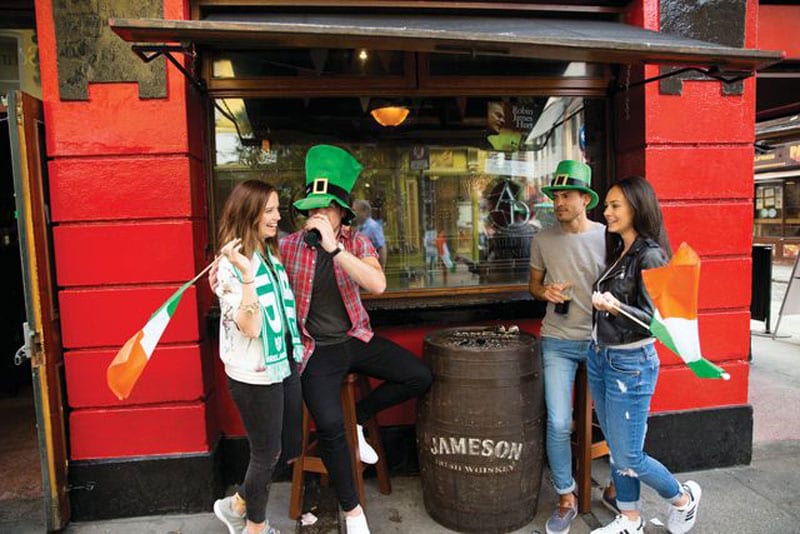 10. Best pubs to visit on St Patricks Day
While you're in Dublin City make sure to see some traditional Irish music. It is a staple of Irish culture and also a really great way to enjoy your St. Patricks Day.
Check out this list of 10 great Irish pubs to enjoy St Patrick's Day
11. Plan your route home
The day is very long and could see you walking all over Dublin City but it is important to remember that your phone battery could be dead by the end of your night.
So be aware of your surroundings and make sure to take note of a few landmarks or destinations. Failing that, make sure to remember the name of your accommodation. Most Irish people will happily give you directions if you ask them!
12. Don't fancy the party? Then head out to the country
This is a huge Irish festival, it doesn't just happen in Dublin. Some people aren't exactly into the party atmosphere in the city so don't forget that there will be hundreds of smaller parades happening around Ireland on the day in smaller towns.
It can be a much better way to celebrate St. Patricks Day without having to deal with a huge crowd.