Almacenamiento de equipaje en Dublín
Descuentos grupales disponibles
Ubicación en el centro de Dublín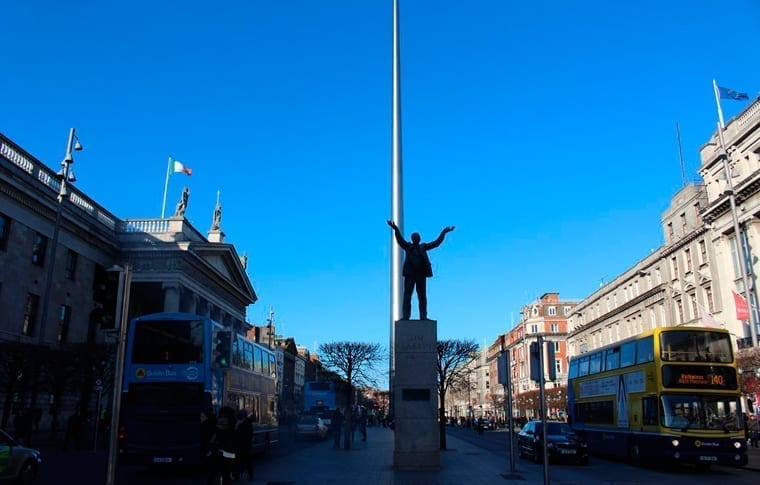 centro de la ciudad de Dublín puede estar abarrotado de gente y su visita podría ser mejor si guarda su equipaje de forma segura mientras explora la ciudad de Dublín.
¡Deje su equipaje a salvo con nosotros durante unas horas, un día entero o una semana!
Guarde su equipaje en nuestra Oficina de Turismo situada en 33 Bachelor's walk, Dublín 1 (al lado del puente O'Connell). Está ubicada en el centro, a sólo cinco minutos a pie de las paradas del autobús lanzadera al aeropuerto Airlink & Aircoach 747 – ¡así que salgan y exploren la ciudad sin estrés!
Ahora que ha guardado tu equipaje, aquí tiene una lista de 8 vistas de Dublín que podrá ver fácilmente a pie.
Datos del tour
Descuentos grupales:
Tarifas especiales disponibles (con 6 maletas y más reciba un 20% de descuento)
Condiciones:
Por razones de seguridad, cualquier artículo o equipaje que haya sido olvidado o encontrado y que no haya sido reclamado será destruido en un plazo de 5 días a partir de la fecha de finalización de la reserva. Véase todas las condiciones.
Book another wild rover day tour & save 10% off your second tour
Please note that you'll need to book both tours at the same time to redeem the discount.