Because a holiday should be nothing but fun, we give our customers to option to build their own bespoke day tour from Dublin. Our sample itinerary is designed to inspire and we'll help you to plan your day trip, but you have the ultimate say . Sit back, relax, and let our professional driver and guide take you to incredible destinations such as historic Waterford, home to Reginald's Tower and House of Crystal, medieval Kilkenny , and much more. You decide! Explore, shop, eat, and take in stunning country views on a bespoke private day trip worth remembering. Travel in style in luxury touring vehicles that cater for small to large groups. Prices start from €600 for two in a luxury private car. 
.
We offer private guided tours to small, medium and large private groups. We offer both day trips and overnight tours featuring some of Ireland's top visitor attractions.
Contact us for more information or to start planning your ideal itinerary.
Warum Diese Tour?
---
Make the most of your trip to Ireland with a guided private tour. Tell us where you want to go in Ireland and we'll take you!
Travel in style in luxury touring vehicles that cater for small to large groups.
Adaptable to all group sizes, whether you want a day trip or a multi-day adventure!
Your friendly, knowledgeable guide will drive you to your desired destinations & is on hand to offer local area history and folklore, advice, suggestions and information.
Visit the Viking city of Waterford, founded by Vikings in 914AD
Explore the famous House of Waterford Crystal & witness the glass-making process
Stop off at famous craft producers in Kilkenny and enjoy a 10% discount at Kilkenny Design Centre
Enjoy the tales of witches and knights your guide shares in Medieval Kilkenny
We can cater this tour to cruise ship passengers
Private Tour Sample Itinerary
---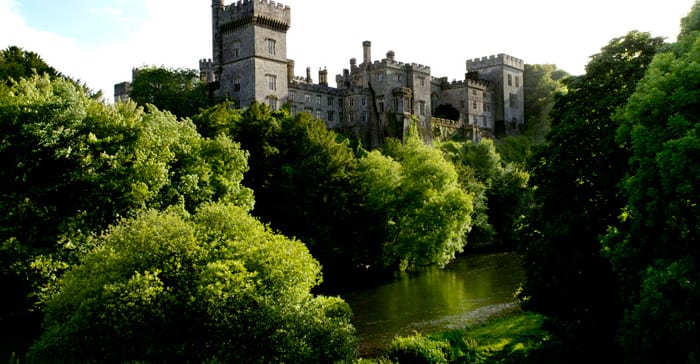 We know you have spent time planning your trip to Ireland. We know you and your family or friends want to get the most out of your time here. With a Wild Rover Tours private tour, we can help you get the most out of your stay.
We've crafted a sample itinerary of Ireland's East to demonstrate the incredible attractions to be had just a stone's throw away from Dublin. A visit to the Viking city of Waterford and the ancient city of Kilkenny is a must on a trip to Ireland. The advantage of holidaying/vacationing on such a compact island is we can comfortably see both in the same day!
On all our private tours you have a personal driver/guide for the day who can tailor the experience to your interests, from local history to cuisine to shopping. Simply tell your driver the amazing attractions you would like to see, and (s)he'll take you in the comfort of a modern luxury vehicle.
Waterford
---
Take a Walking Tour of Historical Waterford
Visit World Famous House of Waterford Crystal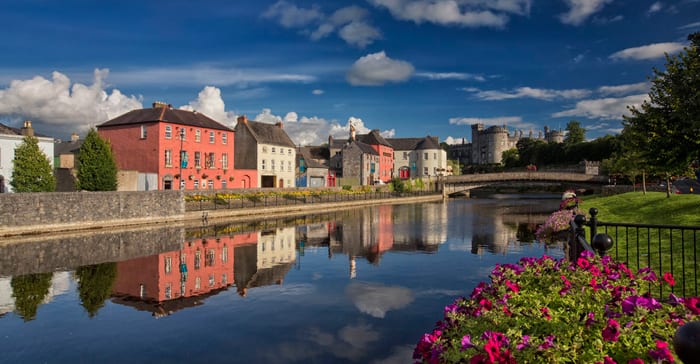 After breakfast in the hotel, your guide will whisk you away in your luxury vehicle for the day. On route to Waterford, we will travel through some very scenic countryside. Your guide will point out the highlights on your private day tour as we travel. Waterford was founded by Vikings in 914AD and is located on the banks of the River Suir. It is a city filled with history and wonder. As we drive through the city we will pass Reginald's Tower, the oldest civic building in Ireland and the only to retain its Viking name. If you are excited to find out more, you will have the opportunity to take a walking tour of the city or you are free to wander the narrow streets at your own leisure.
A possible stop in Waterford is a tour you will not want to miss: the world famous House of Waterford Crystal. See the factory and marvel as the craftsmen blow glass and engrave the crystal. Visit the gallery and see the iconic commissions of the past including pieces for American Presidents and New Year celebrations in Time Square, New York. You can ask questions to the craftsmen directly and you never know, they may share a secret or two with you! The House of Waterford Crystal takes a minimum of 1 hour to visit.
Kilkenny
---
10% discount at Kilkenny Design Centre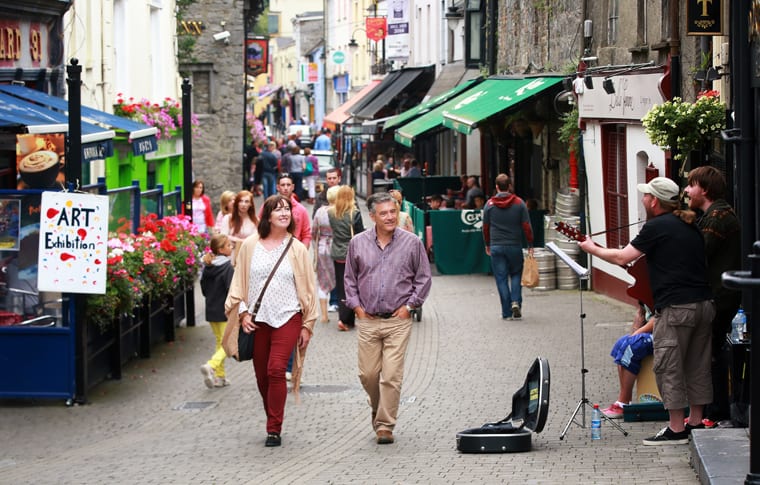 Leaving Waterford in the comfort of your private, luxury vehicle we will pass along the craft trail to Kilkenny. The villages of Bennettsbridge and Thomastown are steeped in history and are home to some of the finest craft producers in the country. The beautiful countryside of Kilkenny is some of the best farmland in the county. Undulating hills and rich pastures, it's easy to see why the county is famous for producing some of the best craft foods in the country. The small villages we pass through will not disappoint.
Arriving in Kilkenny your guide will suggest places for lunch which will cater for all tastes. Then you have the opportunity to walk off our delicious lunch with a guided walking tour of Kilkenny, featuring the best-preserved example of an Anglo-Norman Castle in the country dominating its centre. We also pay a visit to the Black Abbey which is over 1,000 years old. Our guides have so many more tales to share with you on this fascinating tour through Kilkenny's narrow cobbled streets. We know you may wish to get some gifts for your friends or family in Ireland's capital of craft, we have arranged for a 10% discount at Kilkenny Design Centre.
There is also an optional visit to the Kilkenny Smithwick's Experience, the oldest brewery in Ireland. It is a beer forged from adversity with a story not to be missed. We have arranged a half price discount for you. You pay only €6.00 when the normal price is €12.00.
Travelling back to the capital on your private day tour from Dublin, your personal guide will be there to entertain you. They will regale you with stories of history and folklore from the areas we travel through. Music and culture will also play a part. We pass through county Kildare, which translates to church of David from the Irish language. This county is synonymous with horse racing and breeding. We pass through the Curragh, the home of flat horse racing in Ireland.
The above is just a sample itinerary. Our travel experts will help you customise an itinerary that suits your needs and interests. Contact us today to get a quote or to book a private group tour to to Kilkenny and Waterford.