Ireland's wildly beautiful scenery has captured the hearts and imaginations of filmmakers the world over – it comes as no surprise then that the rugged landscape of North Antrim was chosen as a Game of Thrones filming location! Uncover the mythology and history behind these magical locations on a Game of Thrones tour and explore the deeply rooted links between the series and location. An authentic GOT experience!
Warum Diese Tour?
---
Carrickfergus Castle (Photo Stop)
Dunluce Castle (Photo Stop)
Carrick-a-Rede Rope Bridge
The Dark Hedges (The Kings Road)
Details zur Tour
---
Price:
Adult £39.00 GBP
This tour is not suitable for children.
Availability:
Every day, all year round
Please get in touch for queries about smaller groups
Pickup:
8:45am check in at Irish Tour Tickets, 10 Great Victoria Street, Belfast.
Tour departs from Irish Tour Tickets Shop, 10 Great Victoria Street, Belfast. BT2 7BA (facing the Grand Opera House) at 9:00am
Drop Off:
6:30pm in Belfast city centre
Things to Bring:
There is a lot of walking on what are sometimes uneven surfaces during this tour and, therefore, it requires moderate fitness levels. Please come dressed appropriately for not only the season but also for the activity.
Warm clothing
Comfortable shoes
Packed lunch
Not Included:
Giant's Causeway Visitor Centre (optional)
Carrick-a-Rede Rope Bridge crossing fee (optional)
Lunch
About the Vehicle:
Luxury coach. We use smaller coaches which enables us to visit the more intimate locations.
About Your Guides:
Qualified and entertaining tour guide.
Please note that this tour is operated by a trusted third party provider.
Cancellation Policy:
For cancellation up to 72 hours prior to departure date: 10% administration fee will be imposed. For cancellation less than 72 hours prior to departure date or 'no-show': 100% of the total amount will be charged.
All Aboard for a Westeros Experience!
---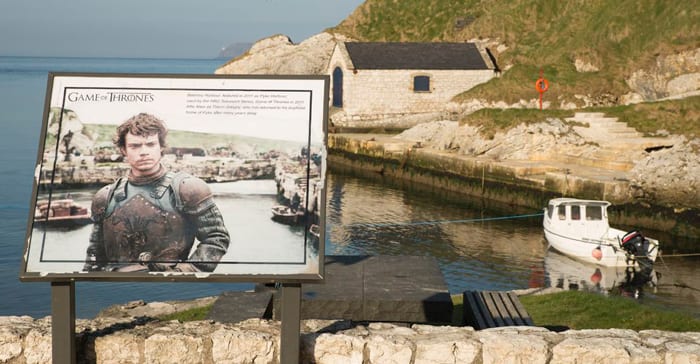 See first hand the stunning scenery featured as the backdrop in the HBO series when you join us for an unforgettable day visiting some of Northern Ireland's main Game of Thrones filming locations. This is a fully guided, all day tour. Although there are 8 designated stopping points, the tour also weaves past and takes in other well-known parts of Westeros.
The Glens of Antrim, an area of outstanding natural beauty, are also included on route to the Giant's Causeway. The stunning scenery and intriguing local history make this tour as interesting for the casual viewer as it is fascinating for the superfan. This part of Ulster has so many direct links to the series, and they are nothing short of incredible! This tour will entwine the history, religion, mythology, politics and mysticism of the area to relevant parts of the series itself. Coincidence or not, they are all covered on the tour.
We use smaller coaches which enables us to visit the more intimate locations. For this reason, we strongly recommend booking early to guarantee your seat. This is the 'real' Game of Thrones experience!
Carrickfergus Castle (photo stop) & Carnlough Village
---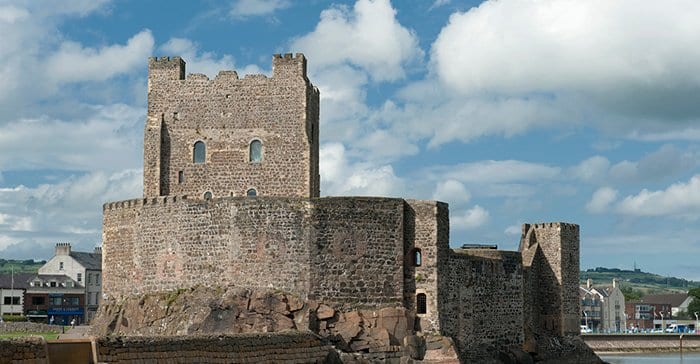 A medieval castle as impressive and memorable as any in Westeros! The pageantry, chivalry and the monarchy of the time all played a part in Carrickfergus Castle's incredible history! It being built in the same era as the HBO series makes this castle an absolute must see first stop. The sieges, the murders and the executions carried out here all connect this incredible piece of medieval architecture directly to the series! Series six saw Carnlough harbour feature for the first time. This harbour, although built in the nineteenth century during the famine years, still retains an old world charm which meant that it didn't seem out of place when it first appeared in Game of Thrones. No-one goes swimming in the harbour today, but there was a time when "a girl just might"!
Cushendun Caves
---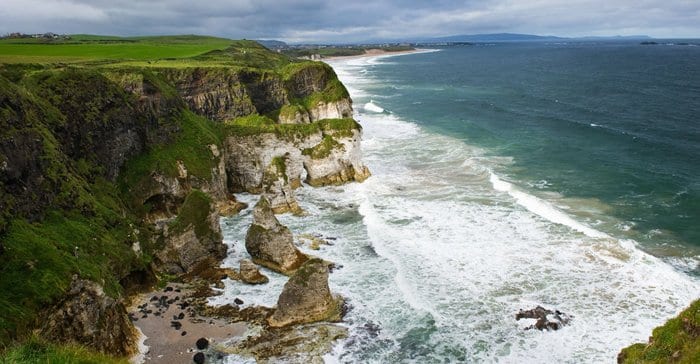 This area has many strong links with the series! It is a stunning coastal location with incredibly rugged yet beautiful geological features! What happened in these Cushendun caves took many committed fans by surprise. Melisandre's shadow baby was born here and for a while, this area was very 'dark and full of terrors'.
Dunluce Castle (Photo Stop)
---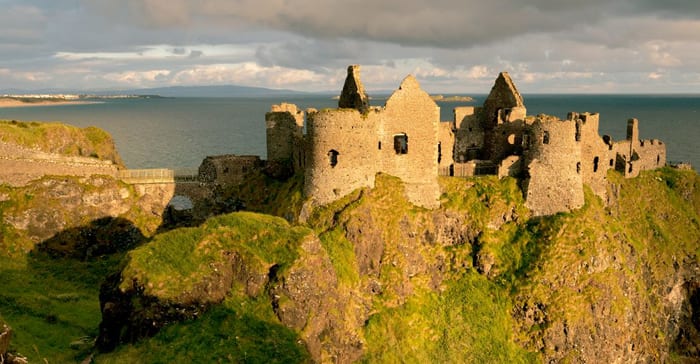 This now-ruined medieval castle was the inspiration for many local fantasy writers! Its cruel past, the enmity between wealthy families and the ruthless resolution of disputes gives Dunluce castle more than a passing resemblance to 'the Dreadfort' or 'Harrenhal'! It is an ideal, if somewhat chilling, location for a photo stop! This Ulster Dreadfort has endured turmoil and murder every bit as horrific as any of the castles of Westeros…
Giant's Causeway
---
The Giant's Causeway is Northern Ireland's very own "Eighth Wonder of the World." No eloquent description will ever do it justice! Only seeing it is believing. The Giant's and Fairies that inhabit this area in Irish mythology make their Game of Thrones equivalents look more like Darby O'Gill and the little people.
Carrick-a-Rede Rope Bridge
---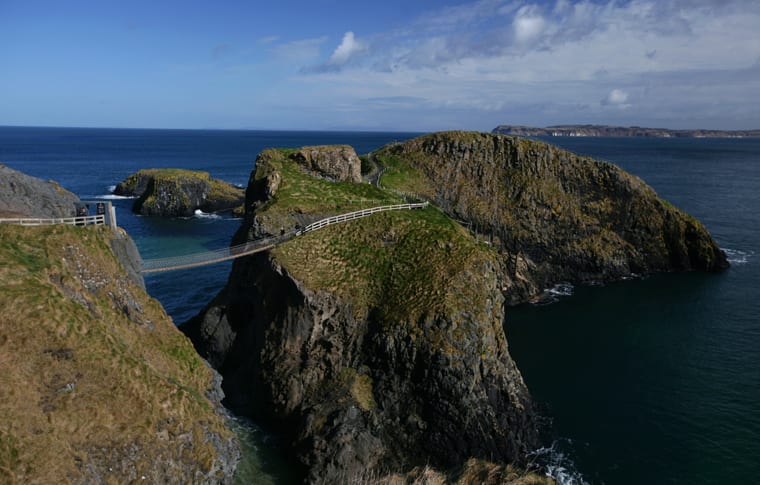 This area is one of the most naturally stunning of all the sites used in Northern Ireland. The rope bridge plays a major part in a series character's storyline. Although not compulsory, for those who wish to cross the bridge there is one requirement; courage!
Larrybane
---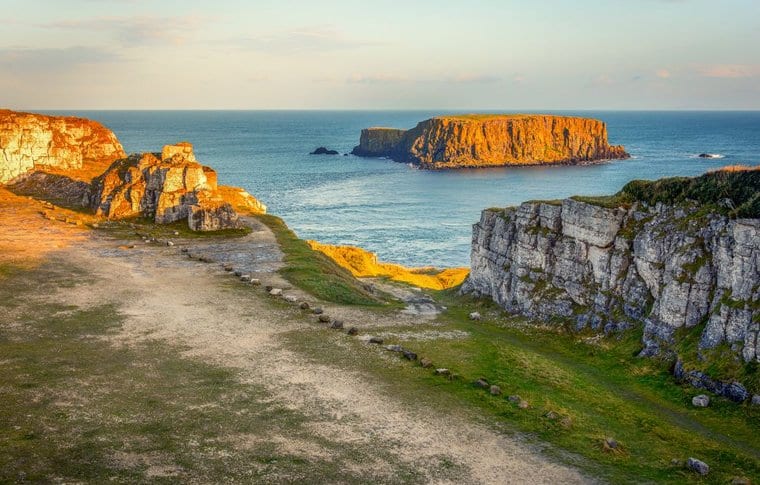 Much has happened in this limestone quarry: Brienne of Tarth defeated Ser Loras of the Flowers, Littlefinger seeks out Catelyn Stark who arrived to negotiate with King Renly, Even Euron, Theon and Yara have made fleeting appearances!
The Dark Hedges (The Kings Road)
---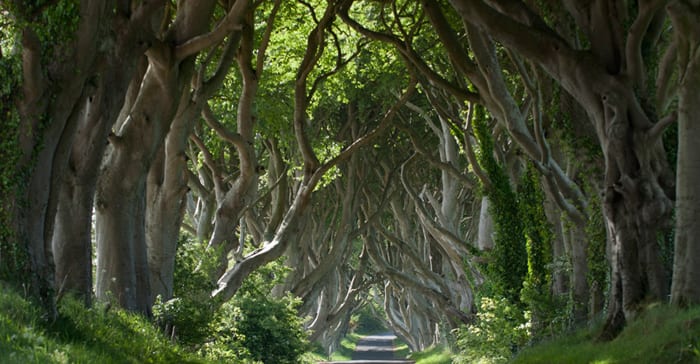 What a finale, the Dark Hedges! You may have escaped the scheming and duplicity of the capital! However escaping by way of the 'Kings Road' has its own dangers. Beware the 'Grey Lady,' for, in reality, Melisandre has nothing on her!
Please note:
This tour is independently operated by Irish Tour Tickets Limited. It is not sponsored, endorsed or affiliated with HBO or anyone associated with Game of Thrones.