Galway City centre is transformed into a wintry wonderland with the arrival of the Galway Continental Christmas Market. This is the tenth year of the festive festival and it is the biggest one yet. Here's everything you can expect from the Galway Christmas Market 2019.
What dates is the Galway Christmas Market open on?
The festive fun kicks off on Friday 15th November until Sunday 22nd December 2019.
What time does the Christmas Market open in Galway?
The Galway Christmas Market opening hours are as follows:
Monday – Wednesday: 12 noon – 8pm
Thursday – Sunday: 10am – 10pm
Where is the Galway Christmas Market located?
The Galway Christmas Market sprawls across Eyre Square, which is right in the heart of Galway City.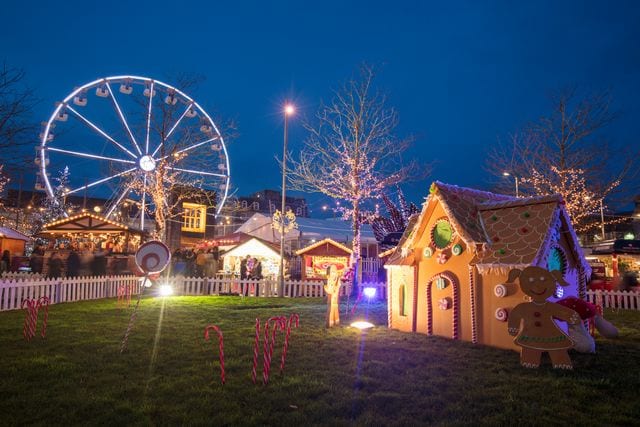 Highlights of Galway Christmas Market 2019
Let's start with beautiful wooden chalets that give the market a truly continental feel. This year more than 50 stalls are selling European and Irish Christmas gifts and artisan food and drink products.
What to buy at the Galway Christmas Market
This is a great place to do your Christmas shopping, especially if you are looking for something a bit more bespoke and unique. You'll also be supporting local businesses too. Keep your eye out for gift sets made with local seaweed, jewellery made by local artists and all manner of natural products made using locally sourced ingredients.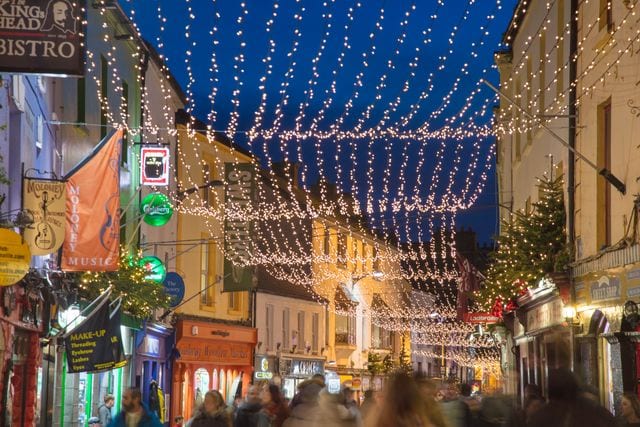 What to eat at the Galway Christmas Market
When you've worked up an appetite you can refuel on some truly festive fayre. Vendors tempt you from all sides with German sausages (bratwurst in a fresh bread roll topped with mustard and ketchup is a must), followed by a soft, salty warm pretzel. Close your eyes as you eat and you'll feel like you are in some Alpine resort, almost.
For some festive French favourites chow down on crêpes smothered in Chantilly cream and exquisite patisserie. For a taste of Belgium indulge in some warm waffles and frites covered in mayonnaise. There'll also be a chance to try some Irish favourites too including sweet and cream Irish fudge. It's delicious.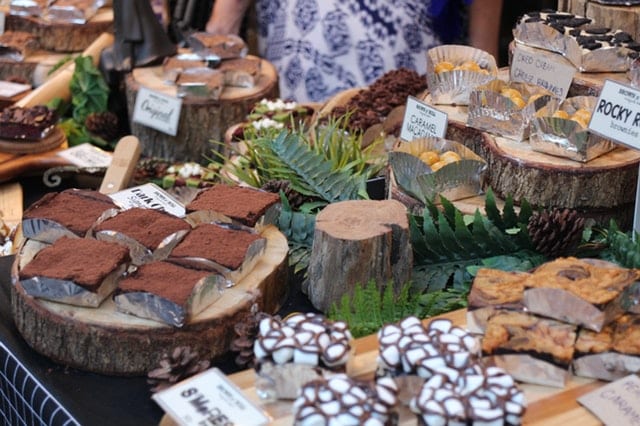 What to drink at the Galway Christmas Market
All that eating and chatting with stall owners is thirsty work, but thankfully there are plenty of options to quench your thirst. Whilst Santa and his reindeers sip milk, the rest of us can sip a stein of traditional German beer at the Bierkeller, try apple cider and warm up with a mug of mulled wine.
Of course, there are plenty of non-alcoholic options as well and we suggest you seek out locally brewed non-alcoholic craft beers, freshly pressed apple juice and calorific cups of hot chocolate. Go on, get the whipped cream on top, oh and the marshmallows too, it is Christmas after all.
What to do at the Galway Christmas Market
There's plenty to keep you entertained and plenty to keep the little ones happy too. Climb aboard the 32-metre high Ferris wheel and sit back and enjoy beautiful views of Galway from way up high.
You can feel all nostalgic with a ride on the traditional carousel and children can also play on the Helter Skelter. You can also take a ride on the Santa Express train, but make sure you stop off at Santa's postbox and post your letter. Santa is currently making his list and checking it twice.
Speaking of the Big Man, you can visit Father Christmas at Santa's Grotto, which is run by local charities. Give a little back if you can and donate some of your spare change. Every little helps.
There's plenty of family entertainment too with school choir performances, puppet shows, storytelling theatre and carol singing.
If you are looking for the party, just follow the crowds spilling in and out of the buzzing après ski bar or the Bierkeller. Here, there are various events and live performances taking place throughout the Christmas Market.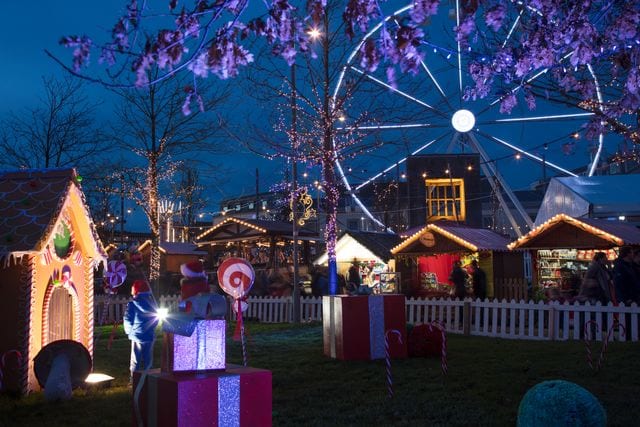 The Light Up Galway Festival
As part of Yuletide, the streets of Galway have been given some twinkling, sparkling, glamour during the Light Up Galway Festival. Across the centre of the city, from Eyre Square down to the Spanish Arch and beyond, you'll see glittering LED light installations and dramatic light projections on the city's buildings.
The light installations act as attraction points and will help you navigate around the city. Each lighting display has interactive photo opportunities at some of Galway's most famous landmarks. Thank of all the Instagram opportunities!
It is the ultimate glow-up for Galway. So make sure you leave some time for strolling around the city and the enchanted light gardens of the market and soak up the electric atmosphere. And make sure you check out the magnificent Christmas tree in Eyre Square too.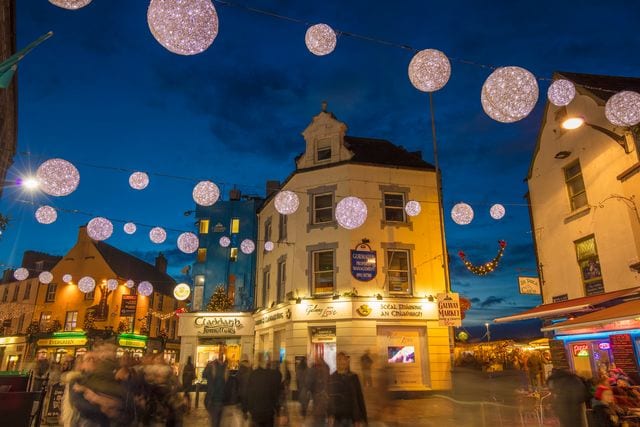 Visiting the Galway Christmas Market from Dublin
Of course, Galway is buzzing no matter what time of year you visit, but the Galway Christmas Market just ups the ante, and festive cheer, of this vibrant Irish city.
If you would like to visit the Galway Christmas Market from Dublin, you can do so with Wild Rover Tours.
A Wild Rover tour from Dublin will take you through the colourful counties of Kildare, Limerick and Clare. You will visit The Cliffs of Moher before heading to Galway city. Talk about a trip to remember.
Book a Wild Rover Tour to Galway
If you are planning a trip to Ireland, why not book a day tour from Dublin to Galway and the Cliffs of Moher? If you want something a bit more bespoke, we can also arrange a private tour to Galway from Dublin. Just contact us for more details.